Railyard Health Risk Assessments and Mitigation Measures
Union Pacific (UP) and BNSF have prepared emission inventories and air dispersion modeling results for 17 major railyards in California.  CARB staff reviewed and approved the inventories and modeling results and used this information to prepare health risk assessments for the 17 major railyards between 2007 and 2009.  Based on the health risk assessments, UP and BNSF prepared draft mitigation plans to identify measures that would reduce the 17 major designated railyards diesel PM emissions from 2005-2020.
Previous to this effort (between 2000-2004) CARB worked with UP to prepare a health risk assessment for the UP Roseville Railyard.  The UP Roseville Railyard is considered the largest classification (i.e., putting trains together) yard in the west.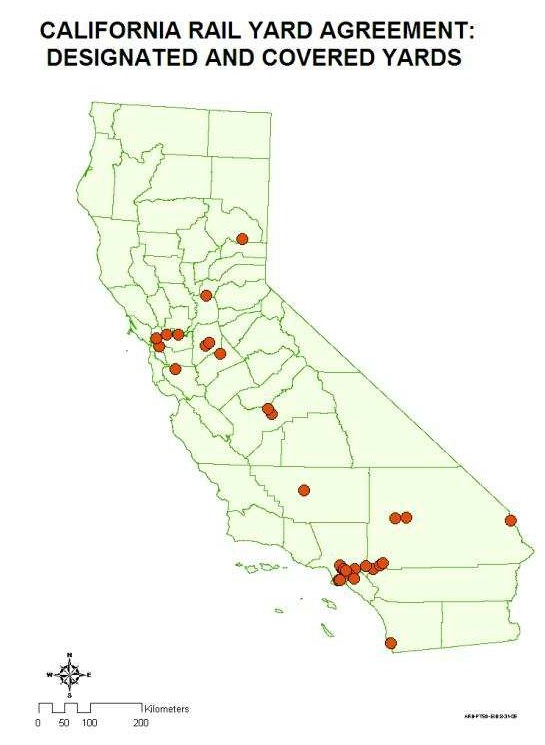 Union Pacific Railroad
Oakland
City of Industry
Colton 
ICTF and Dolores
Roseville (2004)
Commerce
LATC
Mira Loma
Stockton
BNSF Railway
San Bernardino
Barstow
San Diego
Four Combined Commerce Railyards (UP Commerce, BNSF Hobart, BNSF Eastern, and BNSF Sheila)
Hobart
Commerce Eastern
Sheila Mechanical Facility
Watson
Stockton
Richmond