CARB announces more than $200 million in new funding for clean freight transportation
From electric locomotives to zero-emission port equipment, projects to cut diesel pollution in disadvantaged communities
SACRAMENTO – The California Air Resources Board (CARB) today announced up to $205 million in grants for projects designed to accelerate the adoption of clean freight technologies and reduce air pollution caused by the movement of goods throughout the state. 
Eleven projects will receive $150 million from California Climate Investments – using proceeds from the state's landmark Cap-and-Trade program – and other sources, with another $55 million to be considered by the Board at its October meeting. The grants will be matched by $210 million invested by private and public partners, bringing total investment to more than $400 million.
The projects range from electric locomotives, trucks and refrigeration trailers at railyards in Stockton and San Bernardino, to a hybrid tugboat and electric cranes and forklifts at the Port of Long Beach. All 11 projects are located within disadvantaged communities that are heavily impacted by air pollution from freight facilities.
"California is again leading the world, showing what can be done when government and the private sector combine forces to drive technology and innovation," said CARB Chair Mary D. Nichols.  "The implications for the future are clear.  Businesses will benefit by lowering their operational costs, and because all these projects are located in disadvantaged communities, residents who have long suffered the impacts of pollution will benefit by having cleaner air to breathe."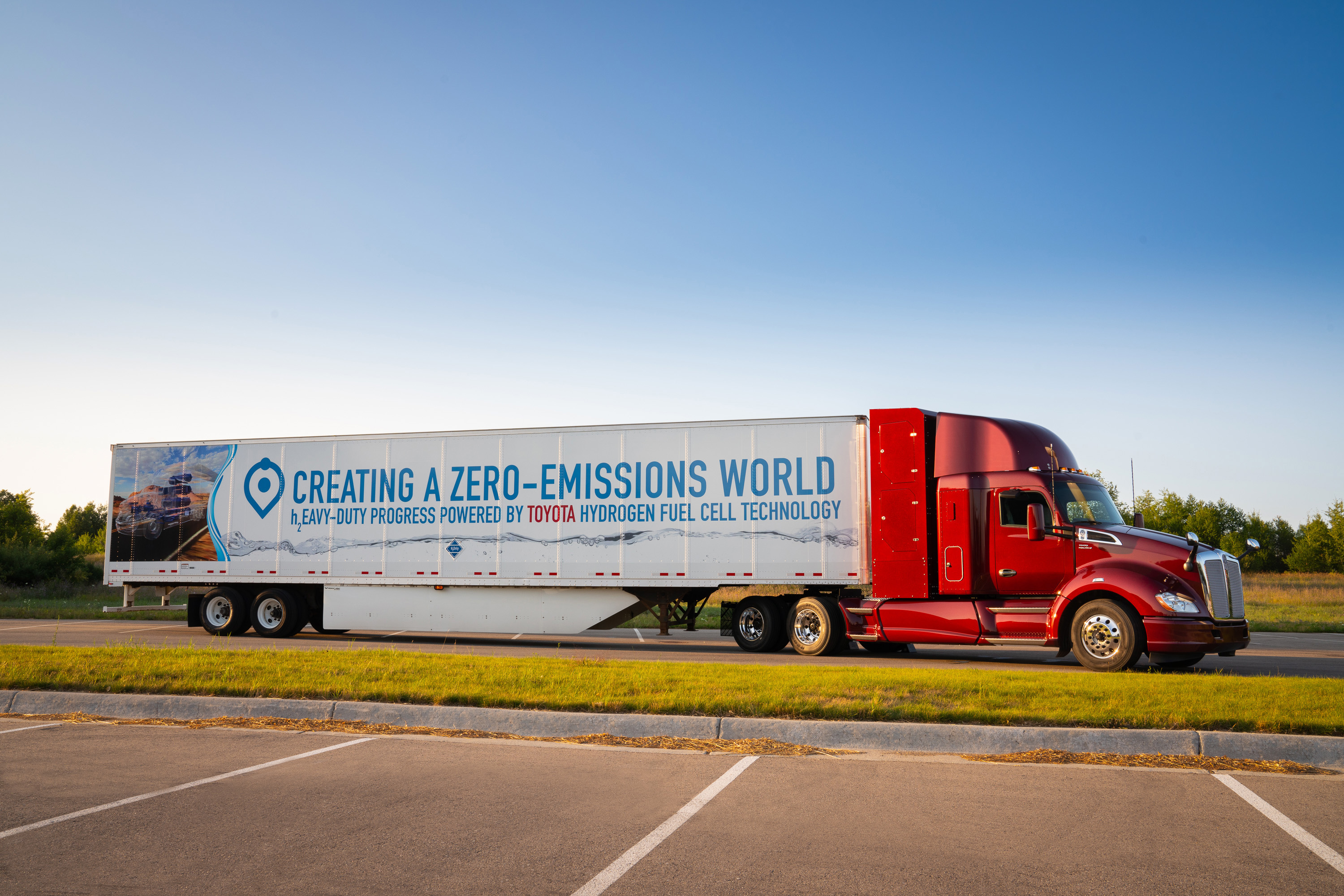 The goal of CARB's Zero and Near Zero Emission Freight Facility program is to support transformative, cost-effective clean technologies that can be adopted by other freight facilities and accelerate the commercialization of these technologies statewide. The projects will reduce pollution that contributes to regional air quality problems, particularly diesel particulate emissions that impact communities located near ports, rail yards and warehouses.
"I applaud the California Air Resources Board for its vision and commitment to helping disadvantaged communities in California improve their air quality by fostering innovative clean technologies," said Senator Connie M. Leyva (D-Chino). "These significant investments show that California businesses can thrive while helping to further our efforts to clean the air of our state's most impacted communities. I look forward to witnessing firsthand the benefits that these projects will bring to the 20th State Senate District and the Inland Empire."
Each of the 11 projects will receive matching funds from private and public partners. Grants are expected to be executed over the coming months. Following are descriptions of the projects:
Flexible Solutions for Freight Facilities – San Joaquin Valley Zero and Near-Zero Emissions Enabling Freight Project: The San Joaquin Valley Air Pollution Control District (SJVAPCD) will receive $22.6 to demonstrate a battery electric locomotive, zero-emission drayage truck, hybrid cranes and other equipment at intermodal rail yards in Stockton and San Bernardino. Project partners will provide $22.9 million in matching funds.
Frito Lay Transformative Zero and Near-Zero Emission Freight Facility Project: The SJVACP also will receive $15.4 million to help replace all diesel-powered equipment at Frito-Lay in Modesto, including deployment of 15 heavy-duty Tesla battery electric tractors, 38 low NOx trucks fueled with renewable natural gas, and demonstrate six Peterbilt 220EV battery electric trucks. Partner match: $15.4 million.
Volvo Low-Impact Green Heavy Transport Solutions (LIGHTS): The South Coast Air Quality Management District (SCAQMD) will receive $44.8 million to deploy 23 Class 8 Volvo battery electric trucks and 24 zero-emission forklifts, along with 58 heavy-duty fast chargers and other related equipment in Ontario, Chino, Fontana and Placentia. Partner match: $45.9 million.
Next Generation Fuel Cell Delivery Van Deployment: The Center for Transportation and the Environment (CTE) will receive $5.4 million to deploy four fuel cell hybrid electric delivery vans for UPS for a minimum 12-month demonstration project in Chino. Partner match: $5.8 million.
Zero Emissions for California Ports: The Gas Technology Institute will receive $8 million to demonstrate two fuel cell yard trucks at the Port of Los Angeles. Partner match: $6.3 million.
Zero-Emission Freight "Shore to Store" Project: The Port of Los Angeles (POLA) will receive $41.1 million to deploy ten Kenworth and Toyota fuel cell Class 8 trucks, build two new large-capacity hydrogen fueling stations in Wilmington and Ontario, and deploy two electric yard tractors at the Port of Hueneme and two zero-emission forklifts at Toyota's POLA warehouse. Partner match: $41.4 million.
Sustainable Terminals Accelerating Regional Transformation (START) Project Phase 1: The Port of Long Beach will receive $50 million for a project expected to benefit the Ports of Long Beach, Oakland and Stockton that will deploy 38 electric yard tractors, nine electric gantry cranes, 18 electric heavy lift forklifts, 15 zero emission Class 8 trucks, a hybrid tugboat, two ocean-going vessels with selective catalytic reduction installations, and other state-of-the-art port-related equipment. Partner match: $52.9 million.
Zero-Emission Beverage Handling and Distribution at Scale: The Center for Transportation and the Environment will receive $5.5 million to deploy 21 battery-electric Class 8 trucks at four Anheuser-Busch distribution facilities, and to commission solar generation at its Carson facility. Partner match: $5.8 million.
Zero Emission from Farm to Table: Reducing Pollution Emissions and Health Risks from the Movement of Produce along Two adjacent Trade Corridors in California: The City of San Francisco will receive $4.6 million to demonstrate 30 electric medium- and heavy-duty vehicles between the Bay Area and the Valley, to install fast chargers in San Francisco and Sacramento, and additional charging infrastructure at the San Francisco Wholesale Produce Market. Partner match: $4.6 million.
Fuel Cell Hybrid Electric Delivery Van Deployment: The Center for Transportation and the Environment will receive $4.3 million to expand a project with UPS in Ontario that will yield 15 new zero-emission vehicles. Partner match: $5.2 million.
Net-Zero Farming and Freight Facility Demonstration Project: Project Clean Air will receive $3.3 million to deploy and demonstrate five electric battery Class 7 trucks with all-electric Transport Refrigeration Units with Moonlight Companies in Reedley. Partner match: $3.3 million.
"Kudos to these companies for embracing the future and modeling new cost-effective strategies for other businesses to emulate," said CARB Executive Officer Richard Corey.
The projects, which support implementation of the state's Sustainable Freight Action Plan, were chosen based on the following criteria: technology and innovation, potential to act as a "showcase" to industry, benefit to disadvantaged communities, degree of industry collaboration, budget and match funding, and potential for market penetration.
Projects are located in five air districts across the state: San Joaquin Valley Air Pollution Control District, South Coast Air Quality Management District, Ventura County Air Pollution Control District, Sacramento Metropolitan Air Quality Management District, and Bay Area Air Quality Management District.
February 2020 UPDATE: Project #9, Zero Emission from Farm to Table, is no longer a participant in the Zero and Near Zero Emission Freight Facilities program.
California Climate Investments is a statewide initiative that puts billions of Cap-and-Trade dollars to work reducing greenhouse gas emissions, strengthening the economy and improving public health and the environment — particularly in disadvantaged communities.
CARB is the lead agency in California for cleaning up the air and fighting climate change to attain and maintain health-based air quality standards. Its mission is to promote and protect public health, welfare, and ecological resources through the effective reduction of air and climate pollutants while recognizing and considering effects on the economy.