Control Measure for Ocean-Going Vessels At Berth
While at berth, vessels generate toxic and harmful exhaust that impacts the surrounding communities, many of which are Environmental Justice (EJ) and Assembly Bill (AB) 617 communities.
Since 2014, emissions from container, refrigerated cargo (reefer), and cruise vessels have been controlled at berth through CARB's Existing At Berth Regulation. CARB's existing regulation has resulted in a reduction of 80% of emissions from those vessel types (approximately 4,000 visits) as of 2020. However, additional reductions are needed to further protect public health and the environment in disproportionately impacted port and Environmental Justice communities.
Purpose of New At Berth Control Measure
Expand public health and environmental benefits by including additional vessel types and visits.

Provide additional reductions of particulate matter (PM) and oxides of nitrogen (NOx) to help attain regional and federal air standards.
Implementation Schedule
Container, reefer and cruise vessels are already covered through 2022 by the existing regulation. Coverage under the new regulation will begin in 2023

Roll-on/roll-off vessels (auto carriers): 2025

Tanker vessels: 2025 (Los Angeles and Long Beach) and 2027 (Northern California)
Cost Impacts
Cost of Proposed Regulation is $2.23 billion. Avoided adverse health outcomes are valued at $2.32 billion
Reducing Emissions from Vessels At Berth
More Opportunities Exist for Reductions
Existing At-Berth Regulation has reduced 80% of emissions from container, reefer, and cruise vessel fleets (around 4,000 visits) as of 2020 at the Ports of Los Angeles, Long Beach, Oakland, San Francisco, San Diego, and Hueneme

Once fully implemented, the updated regulation will deliver a 90 percent reduction in pollution and result in a 55 percent reduction in potential cancer risk for communities near the Ports of Los Angeles, Long Beach and Richmond

The updated regulation expands requirements to include auto carriers (roll-on/roll-off vessels) and tankers, and new ports and terminals, reducing emissions from an additional 2,300+ vessel visits

Auto carriers and tanker vessels make up more than half of diesel PM emissions from vessels at berth

Proposed regulation shares responsibilities for compliance between vessels, terminals, and ports – all three parties play a vital role in reducing emissions from vessels at berth
Projected Statewide At Berth PM2.5 Emissions – Auxiliary Engines and Boilers (2020)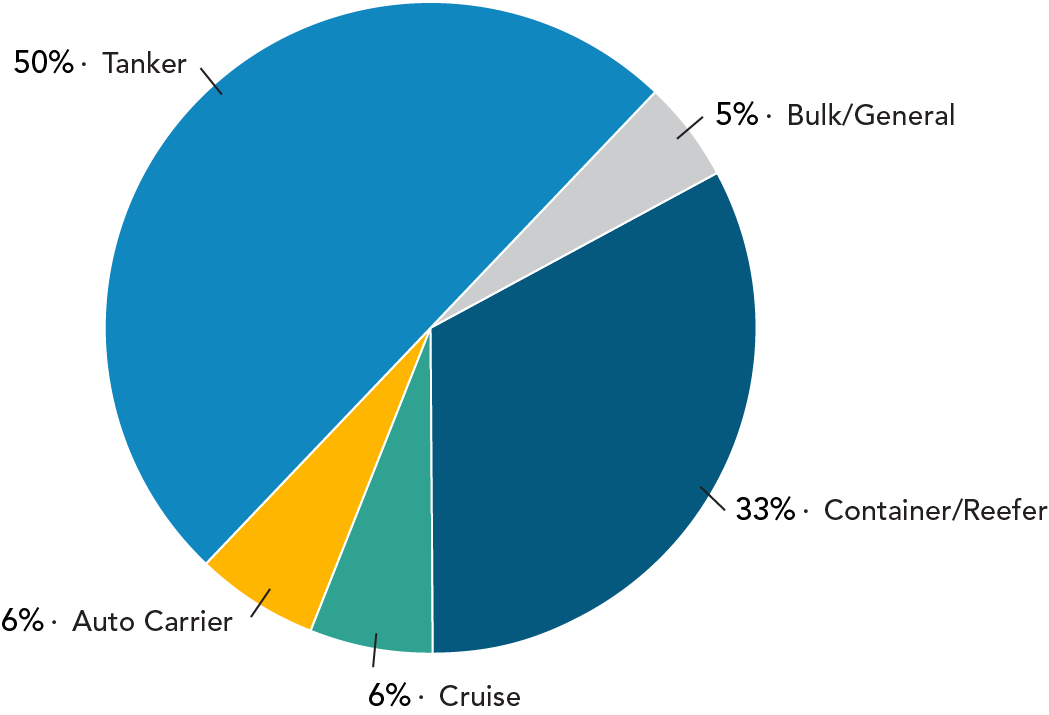 Health Analysis Shows Reduction in Potential Cancer Risk