Portrait of Dr. Arie Haagen-Smit
---
The portrait of Dr. Arie Haagen-Smit was created in the early stages of the design and development of CARB's Southern California Headquarters - Mary D. Nichols Campus in Riverside, CA. It served as a visual reminder to the design team of the scientific legacy this project was building upon. It was first created digitally using software that aggregates a collection of many photos into a larger primary image, in this case the image of Dr. Haagen-Smit. This process uses the relative perceived value (i.e., relative lightness or darkness) of the many individual images to arrange them into a representation of the much larger image. In this piece, many individual images of clean air skies are arranged by relative value to create the larger portrait of Dr. Haagen-Smit.
---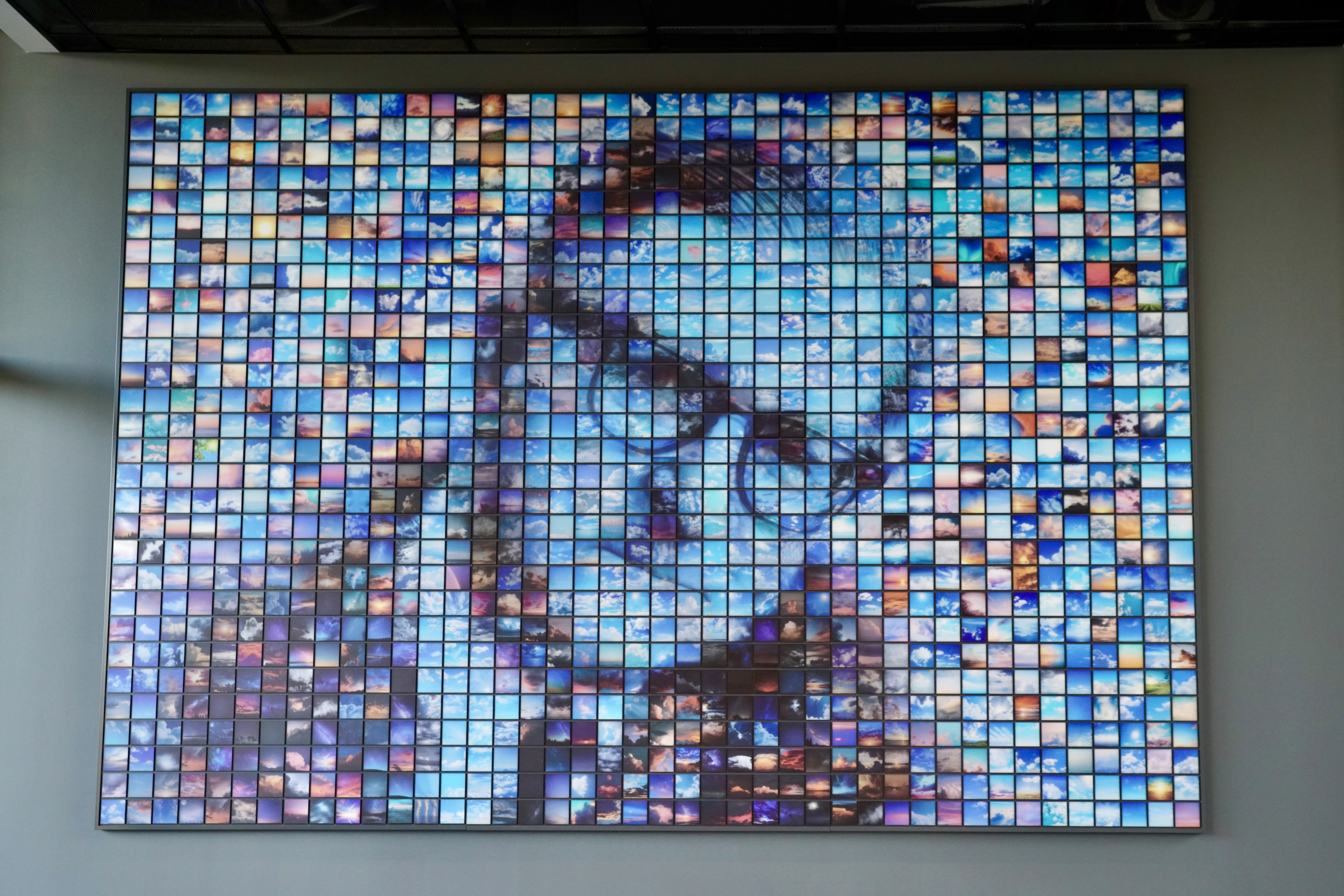 ---
Near the time of the building's completion, the portrait was made physical via fine art digital printing, with each small image individually separated on the mounting to enhance the texture of the surface. Thus, this piece can be visually "read" differently, depending on the viewer's distance from the image, time of day, or their mental focus. Like the permanent art collection in the building, it is fully integrated into its location, and in this case is an example of the depth of the architects' approach to this project and the impact that visual design can have on the work performed at the facility.
Most importantly, in its prominent location at the staff entrance, this artwork is a tribute to Dr. Arie Haagen-Smit, a recognition of the former laboratory, and a reminder to those that work here that they are part of a continuum of scientific excellence, curiosity, and concern focused on achieving clean air for all.