MEDIA ADVISORY: From riding mowers to leaf blowers: Zero-Emission Lawn & Garden Equipment showcase takes over CalEPA
SACRAMENTO - The California Air Resources Board will feature a Zero-Emission Lawn & Garden Equipment Showcase displaying the clean, small off-road engine technology now available.  The Showcase will complement the concurrent Air Resources Board Hearing where the Board will consider amendments to its Small Off-Road Engine regulation.

Featured manufacturers include Mean Green Mowers, EGO, Stihl, Husqvarna, Textron and American Greenzone Alliance – AGZA.  They will present a variety of cordless battery-powered electric lawn and garden equipment ranging from handheld tools (chainsaws, string trimmers, hedge clippers, leaf blowers), to walk-behind lawn mowers to zero-turn riding lawn mowers.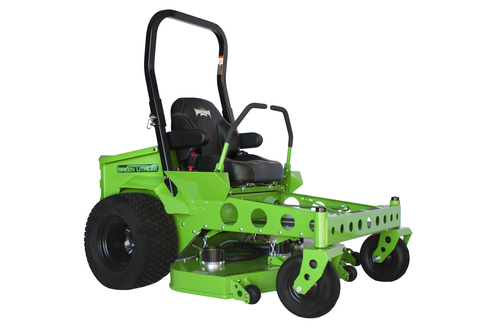 WHAT:  Zero-Emission Lawn and Garden Equipment Showcase

WHO:  California Air Resources Board

WHEN:  Thursday, November 17, from 8 am to 4 pm

WHERE:  CalEPA, 1001 "I" Street.  Equipment located in outside courtyard and on the second floor near the Byron Sher Auditorium.

VISUALS:  Wide variety of battery-powered lawn and garden equipment, from riding mowers to leaf blowers
CARB is the lead agency in California for cleaning up the air and fighting climate change to attain and maintain health-based air quality standards. Its mission is to promote and protect public health, welfare, and ecological resources through the effective reduction of air and climate pollutants while recognizing and considering effects on the economy.