MEDIA ADVISORY: Air Resources Board to crack down on dirty big rigs in Winterhaven, CA – Yuma, AZ area
WINTERHAVEN - The California Air Resources Board (ARB) will be working alongside the California Highway Patrol to conduct inspections on heavy-duty trucks traveling in the Winterhaven, CA – Yuma, AZ area. The effort is part of ARB's enforcement campaign to ensure that clean air requirements are understood, and that big rigs are in compliance with the laws designed to improve air quality throughout California.  CARB also wants to warn truck drivers and owners about scammers who are selling illegal diesel retrofit filters.

Measures aimed at cleaning up diesel vehicles include requirements to report fleet information to ARB, employ fuel-saving technology, install diesel soot filters and replace or upgrade aging engines and transport refrigeration units.

PLEASE DO NOT PUBLICLY DISCLOSE LOCATION OF INSPECTIONS PRIOR TO EVENT

WHAT: Truck inspections to check for compliance with state air pollution laws

WHO: California Air Resources Board, California Highway Patrol

WHEN: Tuesday, November 15, from 10:30 am to 12 noon (ongoing inspections)

WHERE: The old AG station at 3510 W. Interstate 8, on the eastbound side, about 12 miles west of Yuma, AZ (look for CHP and Truck Inspections signage). Please enter and park at this location.

VISUALS: Huge heavy-duty big rigs, uniformed inspectors, inspections in progress, etc.

NOTE: English- and Spanish-speaking CARB representatives will be available for interviews.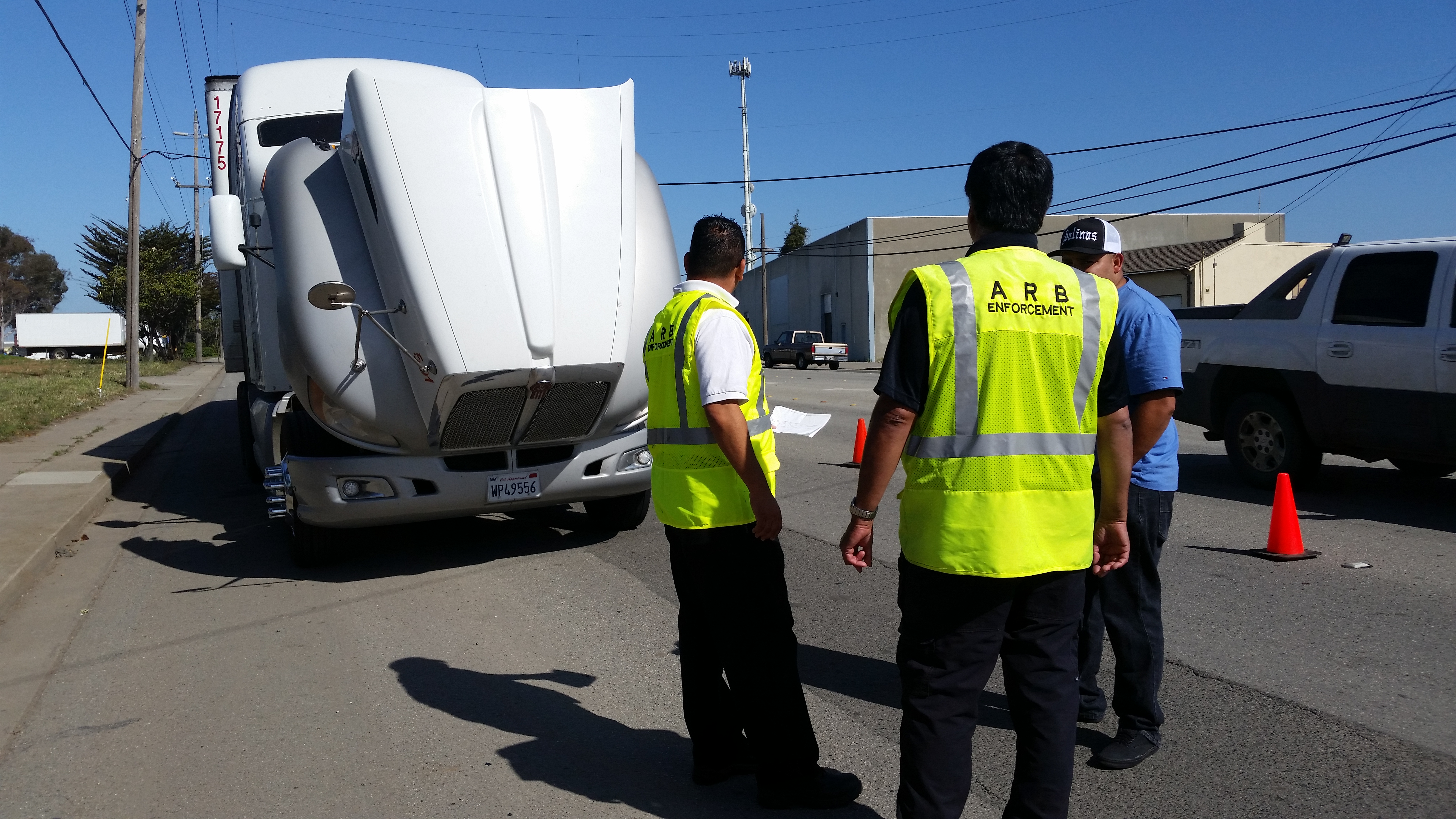 CARB is the lead agency in California for cleaning up the air and fighting climate change to attain and maintain health-based air quality standards. Its mission is to promote and protect public health, welfare, and ecological resources through the effective reduction of air and climate pollutants while recognizing and considering effects on the economy.