California Air Resources Board to crack down on dirty big rigs near Port of Oakland
OAKLAND - The California Air Resources Board (CARB) will be working alongside the California Highway Patrol to conduct inspections on heavy-duty trucks traveling in and around the Port of Oakland. The effort is part of CARB's ongoing enforcement campaign to ensure that clean air requirements are understood, and that big rigs are in compliance with the laws designed to improve air quality throughout California.

The inspections are also part of CalEPA's effort to focus special attention on disadvantaged communities.  Neighborhoods near the Port experience higher impacts from port-related air pollution than those located farther away.

Uniformed representatives will be inspecting trucks for excess smoke, proper emissions control labels, tampering, compliance with regulations requiring soot filters on trucks and transport refrigeration units, and SmartWay aerodynamic equipment designed to increase fuel economy.

PLEASE DO NOT PUBLICLY DISCLOSE LOCATION OF INSPECTIONS PRIOR TO EVENT

WHAT:  Truck inspections to check for compliance with state air pollution laws

WHO:  California Air Resources Board, California Highway Patrol

WHEN:  Wednesday, February 22, from 10:30 am to 12 noon (ongoing inspections). 

WHERE:   Maritime Street between W. 10th St. and W. 11th St. (Andrew Way), Oakland. Look for CHP and truck inspection signage

VISUALS:  Heavy-duty big rigs, port trucks, uniformed inspectors, inspections in progress, etc.

NOTE:  English- and Spanish-speaking CARB representatives will be available for interviews.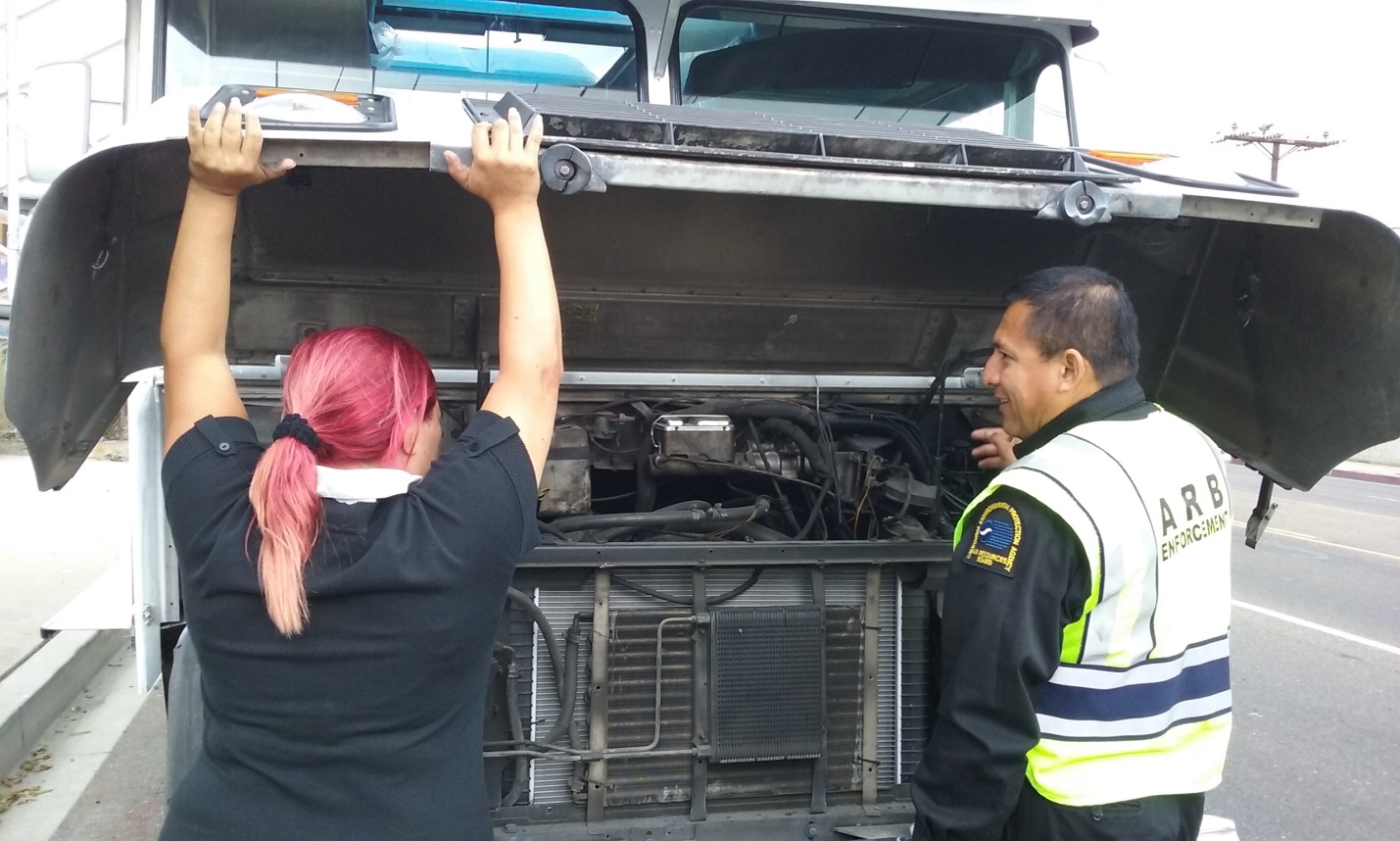 CARB is the lead agency in California for cleaning up the air and fighting climate change to attain and maintain health-based air quality standards. Its mission is to promote and protect public health, welfare, and ecological resources through the effective reduction of air and climate pollutants while recognizing and considering effects on the economy.