LCTI: Zero-Emission Beverage Handling and Distribution at Scale Project
Advanced Technology Demonstration and Pilot Projects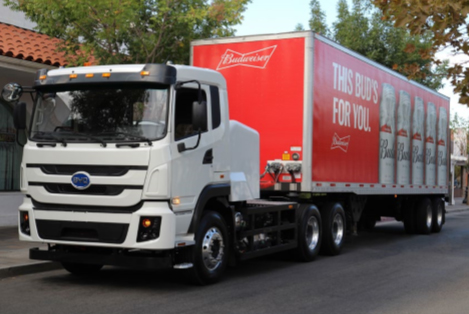 The Center for Transportation and the Environment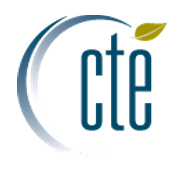 Fall 2018 - Spring 2022
Project Details:
The project is deploying 21 BYD Class 8 Day Cab (8TT) trucks and charging infrastructure in beverage handling and distribution services at three Anheuser-Busch (AB) distribution facilities in the Los Angeles region, and construct solar energy generation at one of the locations to offset energy demand from the chargers. Based on input received from operators, BYD has made improvements to the range, acceleration, suspension, and ergonomics of the truck compared to previous generations to increase the range of applications that can be served by these battery electric trucks. This project demonstrates how to reach zero-emissions across the range of activities at AB distribution facilities with minimal modifications to fleet logistics.
With successful deployment of these Class 8 Day Cabs and rooftop solar the team is developing the confidence and experience needed to expand this electrification initiative across an entire distribution fleet, and demonstrate the financial, operational, and environmental benefits of the technology. The project team consists of BYD Motors LLC, the truck manufacturer; Anheuser-Bush, the vehicle operator and maintenance provider; ENGIE Services U.S., Inc., the solar generation and charging developer; and CTE, the overall project manager and technical consultant.
Grantee:
The Center for Transportation and the Environment
Partners:
Anheuser-Busch, BYD Motors LLC and ENGIE Services U.S., Inc.
Grant Amount
| | |
| --- | --- |
| CARB Contribution | $5,530,303 |
| Matching Funds | $5,795,866 |
| Project Total | $11,323,169 |
---
Vehicles/Equipment Funded
Pomona Site
Eight BYD Class 8 Day Cab (8TT) trucks

Eight 40 kW BYD Chargers
Sylmar Site
Five BYD Class 8 Day Cab (8TT) trucks

Five 40 kW BYD Chargers
Carson Site
Eight BYD Class 8 Day Cab (8TT) trucks

Eight 40 kW BYD Chargers

958 kW Rooftop Solar Array
---
Lessons Learned
AB conducted testing of BYD's second generation 8TT truck in April and May of 2019. Some modifications to the truck were requested, such as redesigning the assist handle at the back of the truck and changing the fifth wheel height. These were incorporated into the final truck design.

Data logger integration has been a challenge; the presence of three separate telematics devices on the trucks has led to interference and thus poor communications and incomplete operational data. The project team is working on solutions to improve the reliability of these devices.

AB was impacted by a several-week-long power outage at the Beach Cities distribution facility in early 2021. However, they were provided an emergency generator by the local utility, SCE, and were able to maintain electric truck operations. This shows that measures can be taken to maintain the reliability of zero-emissions trucks even during periods with no electricity, particularly in partnership with the local electricity provider.
---
Status Updates
The Riverside distribution facility, originally intended to house four trucks and chargers, was closed by Anheuser-Busch for business reasons independent of this project, and those trucks and chargers were moved to the Pomona location. All 21 trucks have been delivered and accepted by Anheuser-Busch, and were deployed starting in August 2020. All chargers are currently in operation at three sites, and the solar array is producing electricity at the Beach Cities facility. The fleet has experienced an average of 94% uptime and has logged 116,478 miles through June 2021.
---
Videos
---
Additional Resources
---