LCTI: Sustainable Terminals Accelerating Regional Transformation (START) Project Phase 1
Advanced Technology Demonstration and Pilot Projects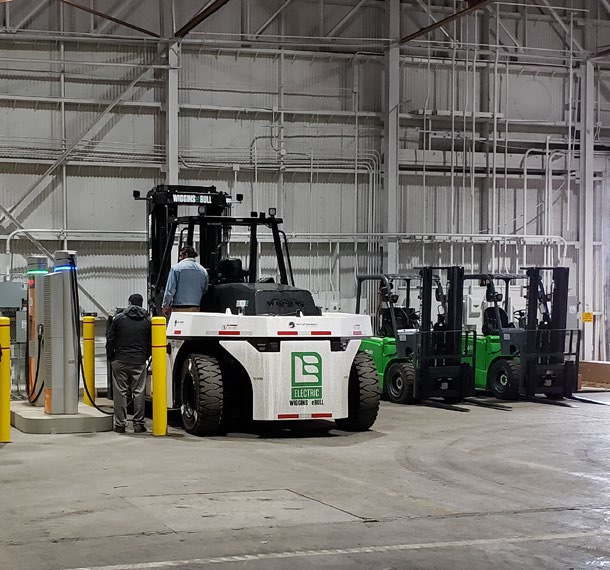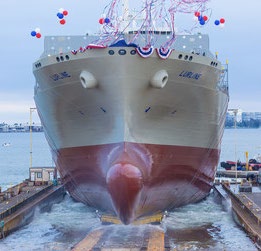 Port of Long Beach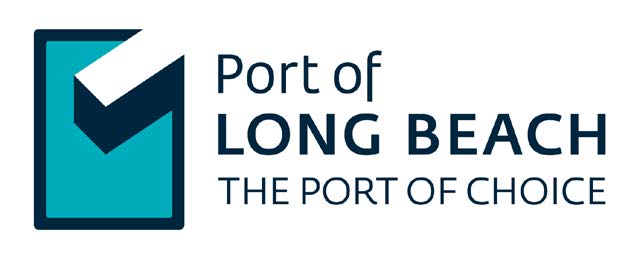 Winter 2019 – Spring 2024
Project Details:
START is a pioneering demonstration of a multi-region, zero-and near-zero-emission supply chain that advances the California Sustainable Freight Action Plan and showcases emission reduction strategies replicable throughout freight facilities. Funded by a Zero-and Near-Zero-Emission Freight Facilities Grant, START demonstrates sustainable supply chains of the future: containers delivered by the world's cleanest vessels, loaded onto zero-emission (ZE) yard tractors, handled by ZE top handlers and rubber-tired gantry cranes (RTGs), transferred to ZE trucks and off-dock cargo-handling facilities. START deploys 102 zero- or near-zero-emission vessels and cargo handling equipment units including: the nation's largest deployment of electric RTGs, the largest fleet of ZE yard tractors at a single port terminal, and the first deployment of 36,000-lb electric forklifts. START is anticipated to reduce annual emissions by 12,821.7MT CO2e, 25.796 tons NOX, 1.052 tons ROG, and 0.2682 tons diesel PM.
START Project Phase 1 provides the following measurable benefits across an intermodal freight network spanning three California seaports—Long Beach, Oakland, and Stockton—and three Air Districts:
Emission Reductions: START provides measurable local air benefits through the reduction of diesel-fuel consumption. It meets California's Climate Change and Air Quality Goals by reducing weighted criteria pollutant emissions by 103.4 tons/year and GHG emissions by 12,821.7 MTCO2e/year.

Cost Effectiveness: START is expected to achieve a cost-effectiveness of $847/MTCO2e over a 10-year period.

Disadvantaged Community (DAC) Benefits: START supports career development and is preparing the workforce to support the transition to cleaner goods movement across the state through partnerships with Long Beach Unified, Oakland Unified, Stockton Unified, Long Beach City College, Peralta Community College District, Delta College and the Center for International Trade and Transportation."
Grantee:
Port of Long Beach
Partners:
SSA Terminals, Shippers Transport Express, Matson Navigation Lines, Northwest Tug Leasing, Port of Stockton, Port of Oakland, Southern California Edison, Tetra Tech, and Momentum.
Grant Amount
| | |
| --- | --- |
| CARB Contribution | $50,000,000 |
| Matching Funds | $54,988,249 |
| Project Total | $104,988,249 |
---
Vehicles/Equipment Funded
Port of Long Beach
33 DINA and TransPower/Meritor Battery-Electric Yard Tractors

9 ZPMC and Cavotec Battery-Electric Rubber-Tired Gantry Cranes (eRTGs)

5 Peterbilt and TransPower 500-hp Battery-Electric Class 8 Drayage Trucks
Port of Oakland
5 DINA and TransPower Battery-Electric Yard Tractors

2 Taylor and BYD Battery-Electric Top Handlers

10 Peterbilt and TransPower 400-hp Battery-Electric Class 8 Drayage Trucks
Port of Stockton
18 Wiggins and Thor 36,0000-lb Battery-Electric Forklifts

16 Worldwide and Wiggins 8,000-lb Battery-Electric Forklifts

1 Zephir Battery-Electric Rail Car Mover with Range Extender
Harbor Craft and Ocean-Going Vessels
2 NASSCO and Matson Tier 3 Low-NOx Jones Act Container Ships

1 Northwest Tug Leasing Tier 4 Electric Drive Tugboat"
---
Lessons Learned
The transition to sustainable goods movement and a zero-emission supply chain benefits from flexible solutions driven by technology and port/freight subject matter experts.

Fueling and charging infrastructure timelines are heavily impacted by utility requirements and permitting milestones, driving both equipment delivery schedules and service contracts.

Workforce training in both operations and safety throughout heavy-duty fleet electrification requires advanced collaboration between equipment, charging, and port operations stakeholders.
---
Status Updates
SSA Marine completed conversions of four eRTGs and commenced conversion of a fifth utilizing a rotational approach accounting for record high cargo volumes and machinery service needs.

The Port of Stockton has received and commissioned their railcar mover along with all 16 light forklifts and 8 of 12 heavy forklifts.  SSA Stockton meanwhile has received and commissioned all 6 of their heavy forklifts.  The electric forklift fleet at Stockton is hard at work moving pallets of rice and bundles of steel around the terminal. 

The Port of Oakland received and installed upstream electrical equipment for the Shippers Transport Express drayage trucks, nine of which have been received. Peterbilt Sales & Field Service, Coast Counties Sales and Service, and Meritor provided onsite driver and technician training at Shippers Transport. The delivered trucks are now going through commissioning activities in preparation for commencing their demonstration.

Two OGVs, the MV LURLINE and the MV MATSONIA, are in service. Emissions testing awaits updated COVID-19 protocol guidance from the United States Coast Guard.

The Port of Long Beach completed a community outreach and education series including stakeholders from the cities of Stockton and Oakland. Workshop content included education pipeline and student programming, ZEV training inventory and gap analysis, and ZEV workforce development strategies.
---