LCTI: San Joaquin Valley Electric Tractor Development & Demonstration
Advanced Technology Demonstration and Pilot Projects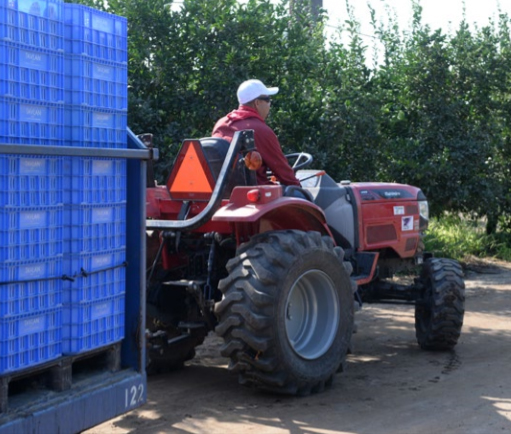 Project Clean Air, Inc.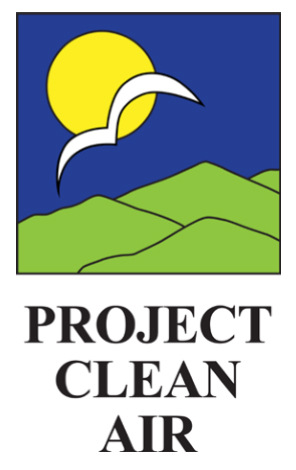 March 05, 2018 - Summer 2022
Project Details:
Project Clean Air, Inc. has partnered with HummingbirdEV, Moonlight Companies, Fresno State Transportation Institute, Fresno State Ag Farm, and Kings River Tractor to create the San Joaquin Valley (SJV) Electric Tractor Development and Demonstration project. Through this project, four zero emission, all electric battery 50 HP tractors and one zero emission, all electric battery Class 6 truck have been delivered to the main demonstration site, Moonlight Companies in Reedley, CA. Moonlight will work with secondary demonstration sites to test uses in various terrains and functions. The central San Joaquin Valley is a prime location for an eTractor deployment – fixed route project, wide range socioeconomics, and the availability of and access to recharging/fueling stations for zero-emissions vehicles.
The SJV Electric Tractor Development and Demonstration has been conceived and developed by the Project Partners, with a great amount of support from the agriculture industry, public health officials, educators and clean air advocates. While Project Clean Air is the lead applicant, each partner plays a crucial role in the success of the project. These Project Partners have a great amount of advanced technology experience to oversee and ensure the success of this demonstration.
Grantee:
Project Clean Air, Inc.
Partners:
HummingbirdEV, Moonlight Companies, Fresno State Transportation Institute, Fresno State AG Farm and Kings River Tractor.
Grant Amount
| | |
| --- | --- |
| CARB Contribution | $1,500,000 |
| Matching Funds | $792,054 |
| Project Total | $2,292,054 |
---
Vehicles/Equipment Funded
The demonstrated technologies included the electrification of off-road agriculture equipment, specifically 50 HP tractors (4 total) and a Class 6 medium-duty truck. The eTruck is a vital component to the project; the truck will serve as the Vehicle-to-Vehicle. Fuel tender recharging the electric tractors in the orchards and farm fields where they will be operating.
Four 50 HP Electric Farm Tractors of 25 kWh or greater

One Class 6 Electric Truck with V2V Recharger system for in-field eTractor recharge

Demonstration to occur in Reedley at Moonlight, and on the CSU Fresno AG Farm
---
Lessons Learned
Tractor design over generations have been mechanical driven (Gearbox, PTO, etc.). When electrical interfaces with mechanical restrictions such as reliability, thermal, performance and cost is a hurdle

Drought conditions are changing farming needs. Electrification would need to be implemented from a bottom-up approach from redesigning of cab/chassis to fit the functionality, reducing the cost and bringing versatility to the applications

Functional and stable grid needs to be in-place

More educational programs in farming communities need to be done, to educate and showcase the benefits of zero emission farming 
---
Status Updates
Four electric tractors and one class 6 electric truck have been deployed at Moonlight.

Tractors are being used in different applications.

Data collection phase currently on going.
---