LCTI: Sacramento Public Library Carshare Initiative Community Transportation Needs Assessment
Clean Mobility Options Voucher Pilot Program
Community Transportation Needs Assessment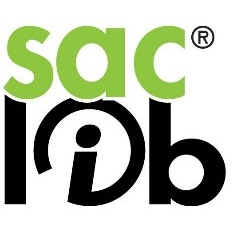 November 2020 – August 2021
Project Details
For the needs assessment effort, Sacramento Public Library used surveys, interviews, virtual engagement strategies and online map-based tools, and worked with local high school students to be ambassadors in engaging community groups and members. Participants included residents, local organizations, and stakeholders who may benefit from a new clean mobility service in the community. Particular focus was on sub-groups such as single parents with young children, the unemployed population, those who do not own their vehicle, and those who have long commutes. Community engagement included driver-passenger interviews where select participants were given a real-life experience of rideshare and were interviewed on their transportation needs and feedback on a proposed rideshare program. Virtual reality focus groups were also conducted to give a virtual experience of the rideshare program and gather input on operation and design.
To learn more about project implementation, watch this video.
Project Highlights
Using CMO's mapping data as well as the results of the resident survey, a living interactive map was created online. The map will be updated periodically to show new community engagement findings and program implementation progress

Conducting this needs assessment was an important first step in understanding the target community and finding a clean mobility solution that best serves their needs. Additionally, through this needs assessment community support and enthusiasm was built, which will be critical for the program's success. As a result, valuable insights were gained, and partnership with local and non-profit agencies is built and the program is in the best possible position for implementation.
Lessons Learned 
To build on existing support for an electric carshare program, further efforts should be made to raise awareness before, during, and after its implementation. Virtual reality experiences have proven to be an effective way of doing this. Therefore, they are an obvious choice for improving people's understanding and interest in clean, shared mobility. This applies not only for engaging residents of the target community, but for building partnerships with other community-based organizations, government entities, and funding agencies.

Based on the transportation access data analysis and community engagement efforts, it was clear that an electric carshare program, could help meet the mobility needs of the target community. It is also evident that support for an electric carshare program already exists and can be further boosted if the program is designed to be affordable (priced lower than commercial carshare services), and maximizes safety, sanitation, and hygiene. Likewise, support for the program, particularly from single parents, can be boosted if it is designed to complement library-based afterschool or early learning programs.
Funding Details
Voucher Total: $49,800
Resource Contributions: 
Sacramento Metropolitan Air Quality Management District provided an advisory role to the needs assessment project.

Sacramento Clean Cities Coalition provided educational outreach opportunities.
By the Numbers
Community Engagement Activities
1 

GIS map-based engagement survey developed

1 VR engagement app was developed

440 Community members reached 

through a map-based survey, interviews, VR focus groups

4 Virtual reality focus groups

10 Driver-passenger interviews  

1 Project survey with 159 responses 
Estimated Quantifiable Benefits
Direct Jobs: 1
Indirect Jobs: 1
Induced Jobs: 1
---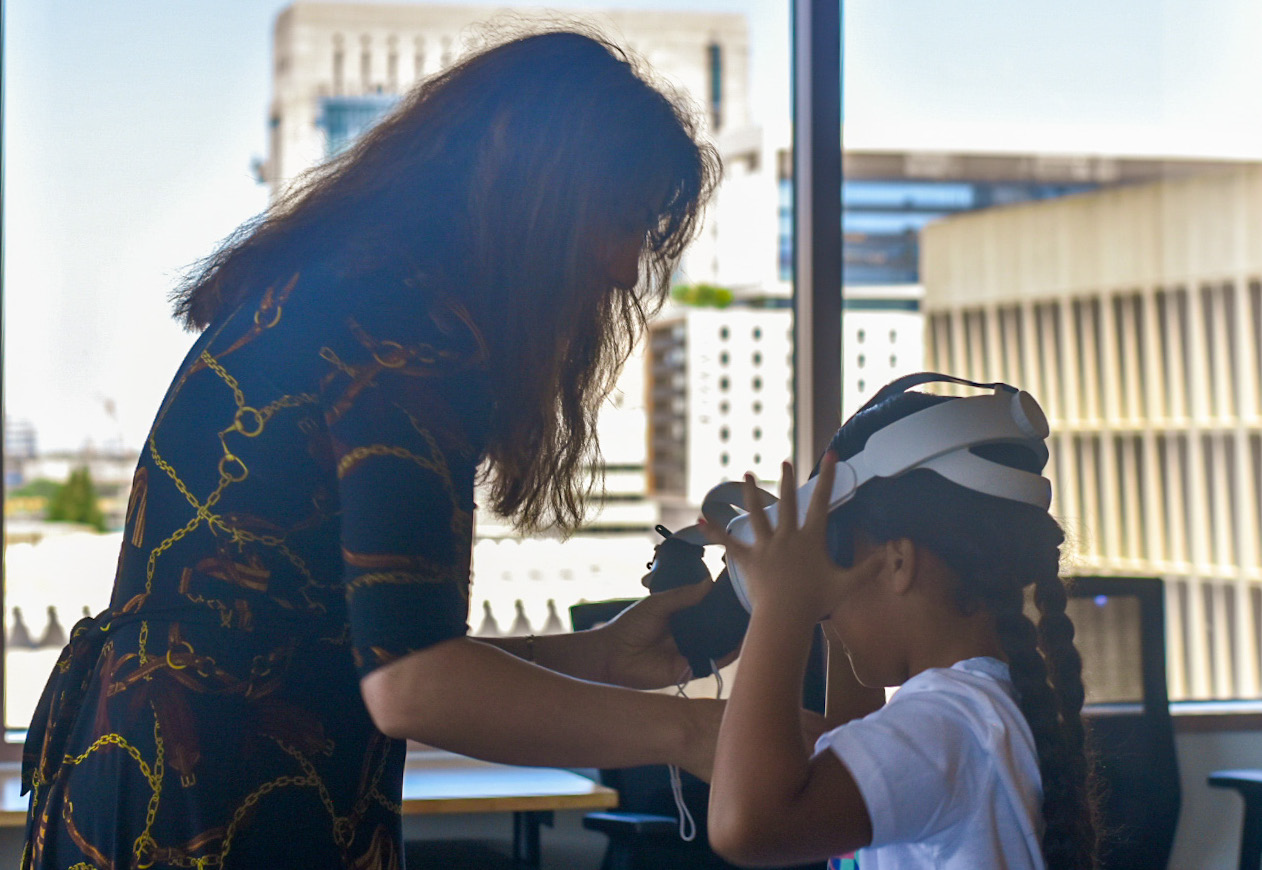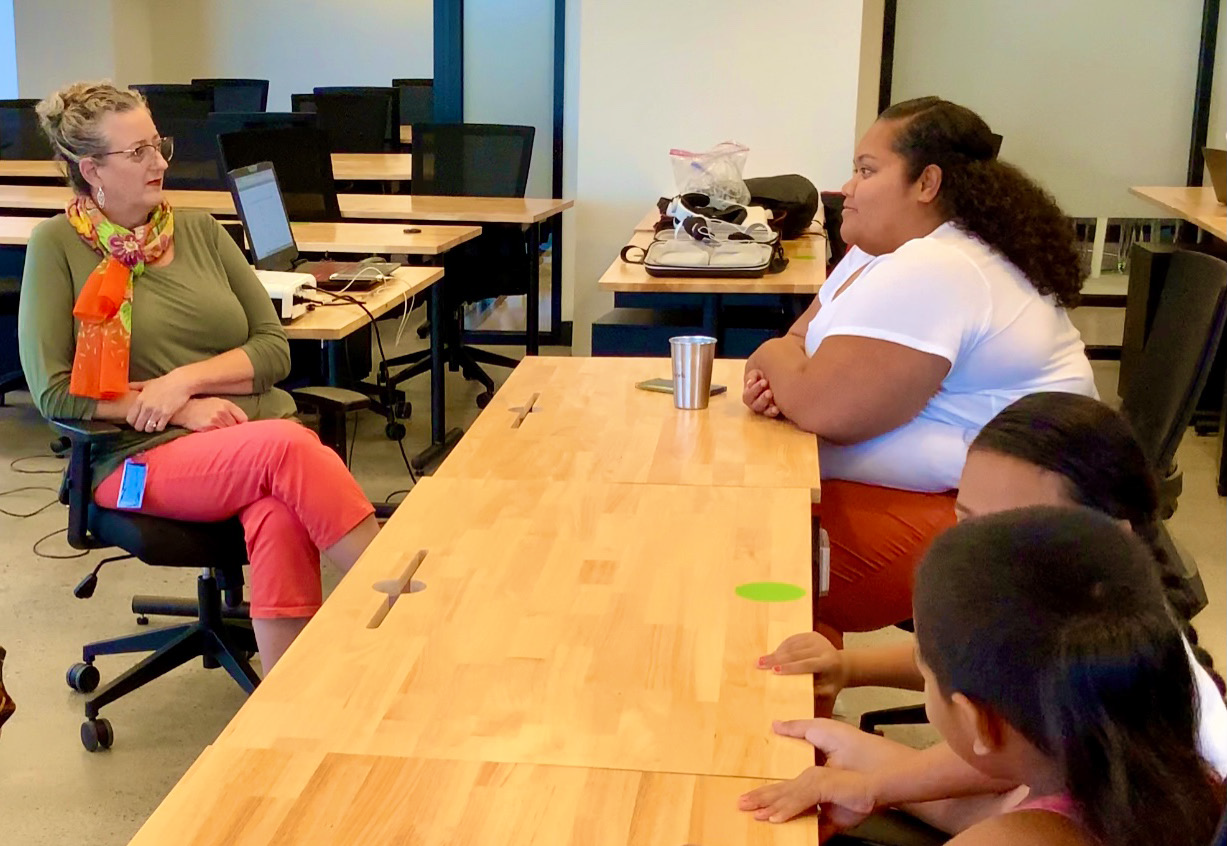 ---
Community Details
The project focused on residents and community members in the area to southeast of Florin and Stockton Boulevards in South Sacramento where approximately 14,000 people reside. The Southgate library is accessible to residents in the defined area, which made it a prominent location for potential mobility services which can provide access to grocery stores, health centers, schools, and other essential destinations. In the proposed service area, approximately 30% of the population is Hispanic, 27% is Asian, 19% is African American, and 19% of the population is white. This community experiences significant linguistic isolation, ranging in the 86-88 percentiles, which depicts the need for an innovative approach to engagement that removes linguistic and cultural barriers. High levels of Unemployment (95 percentile) amongst residents result in difficulty gathering the financial resources to invest in cars, which require costly fuel, maintenance, and insurance.
Community Benefits
The project goal was to assess the mobility needs of two disadvantaged communities in South Sacramento and determine whether an electric carshare program at the Southgate Library could help meet those needs. Presently, clean mobility options and access to public transit in the community is limited. Similarly, walking is not a safe or desirable option and land uses are mostly single use, segregated and spread out, which makes getting around without a car a challenge. In addition, state measured pollution levels and asthma cases in South Sacramento are high, and this is in part due to there being a lack of clean mobility options.
An electric carshare program was identified as a suitable mobility solution for the target communities not only because it would provide residents with a cleaner and more affordable transportation alternative, but because it would allow residents to conveniently loan cars from the library the same way that they loan books. A library-based carshare program was also identified because it would provide the large number of single parents in the area the opportunity to run errands while their children are engaged in educational library programs.
Outreach & Engagement Strategies
Student workers

Interviews

Gift card incentives

Multilingual outreach

Virtual reality

Rideshare demonstration

Online mapping tools
Target Populations
Single parents

Children

Unemployed / underemployed

Individuals without a personal vehicle

Nonprofits
---
Partnership Structure
Voucher Recipient 
Sacramento Public Library Authority (SPL) was the lead applicant. SPL is the fourth largest library system in California with 28 locations serving 1.4 million urban, suburban, and rural residents. In addition to lending books, SPL offers services and programming focused on early learning, technology and creation and is committed to providing Sacramento communities with a welcoming community space. SPL's vision and mission is to be an essential resource for communities and inspire them to discover, learn and grow.
Project Partners
---
Contacts
Cathy Crosthwaite | (916) 521-9469 | SPL
Angelina Rahimi | (916) 790-0948 | Aura Planning, Inc.