LCTI: Oxnard Clean Mobility Options Transportation Needs Assessment
Clean Mobility Options Voucher Pilot Program
Community Transportation Needs Assessment
BikeVentura | 

Oxnard Clean Mobility Options Transportation Needs Assessment
November 2020 – August 2021
Project Details
The Needs Assessment will include a variety of data such as the location of jobs, an analysis of the bicycle network, cost comparisons of transit, and data on service delays or unavailability from Gold Coast Transit District. The community engagement component will include a mix of recurring and one-time events, like pop-up bike repair services, remote listening sessions, house visits and meetings, outdoor engagement and one-on-one discussions. BikeVentura will create a project website, develop a social media presence, and create a needs assessment survey tool. BikeVentura will work with the Community Environmental Council (CEC) to conduct demonstrations of clean mobility options that have been indicated as desirable by the community. CEC will conduct outreach to Calvan, CVTC, City of Oxnard, and GCTD for resource contribution for the demonstrations.
To learn more about project implementation, watch this video.
Project Highlights
The mobility demonstration event demonstrated that there is no substitute for letting folks actually use clean mobility options they've never even seen or used before. The conversations after test ride e-bike, e-cargo bike, and scooters were much more rich in insight than the more speculative "would you…" questions on our survey. People really opened up about what they could do with an e-bike, and these conversations will be given a lot of weight in our final report and recommendations.

This project and funding provided us with an opportunity to be seen and build a relationship with underserved communities in Oxnard, through outreach and community partnerships. Having the resources to build a presence in those communities will help our mission to build safer communities through equitable bike advocacy and education.
Lessons Learned 
We were already familiar with "meet people where they are" as a best practice for community engagement. But we learned that you really need to meet folks and then maintain a presence to build trust to get good qualitative feedback.Ideally we would have had a better existing relationship with partners and community leaders before starting the project. Having to introduce ourselves in every outreach email became cumbersome. We need to find ways to stay engaged after the needs assessment is complete - showing up consistently is what builds trust.

Language access is vital, and expensive.

Reaching communities that speak indigenous language that cannot easily be translated into printed materials means devoting significant resources and time to one-on-one conversations. Similarly, technical mobility terms in English aren't always easy to understand when translated in another language. Coming back to language access, this also could be alleviated by prioritizing and resourcing one-on-one conversations through better training for interpreters and more opportunities for in-person engagement. Ideally, a language access organization or one providing interpretation services would have been contracted at the beginning as a project partner. At the very least, such an organization should be brought in for the scoping and budgeting of the entire project to better predict what resources would be needed for high quality engagement.

People do want and need space to talk about some issues outside of the typically listed "barriers to mobility" and what access to new mobility options would mean for their community. When given the chance to open up about over-policing, several folks took the opportunity to speak about it as a reason why they don't bike, walk, or ride transit. Others brought up concerns about the gentrification that might come with shared mobility projects. These are valid concerns and have to be explored in any needs assessment project.
Funding Details
Voucher Total: $49,804
Resource Contributions: 
Community Environmental Council: Staff hours for program reporting and funding for food at outreach events.

Gold Coast Transit District: Posting public outreach notices on buses and bus stops.
By the Numbers
Community Engagement Activities
1-3 Demonstration events 
2-3 Pop-up events
1-2 Listening session 
4-5 House visits/meetings
Estimated Quantifiable Benefits
Direct Jobs: 1
Indirect Jobs: 1
Induced Jobs: 1
---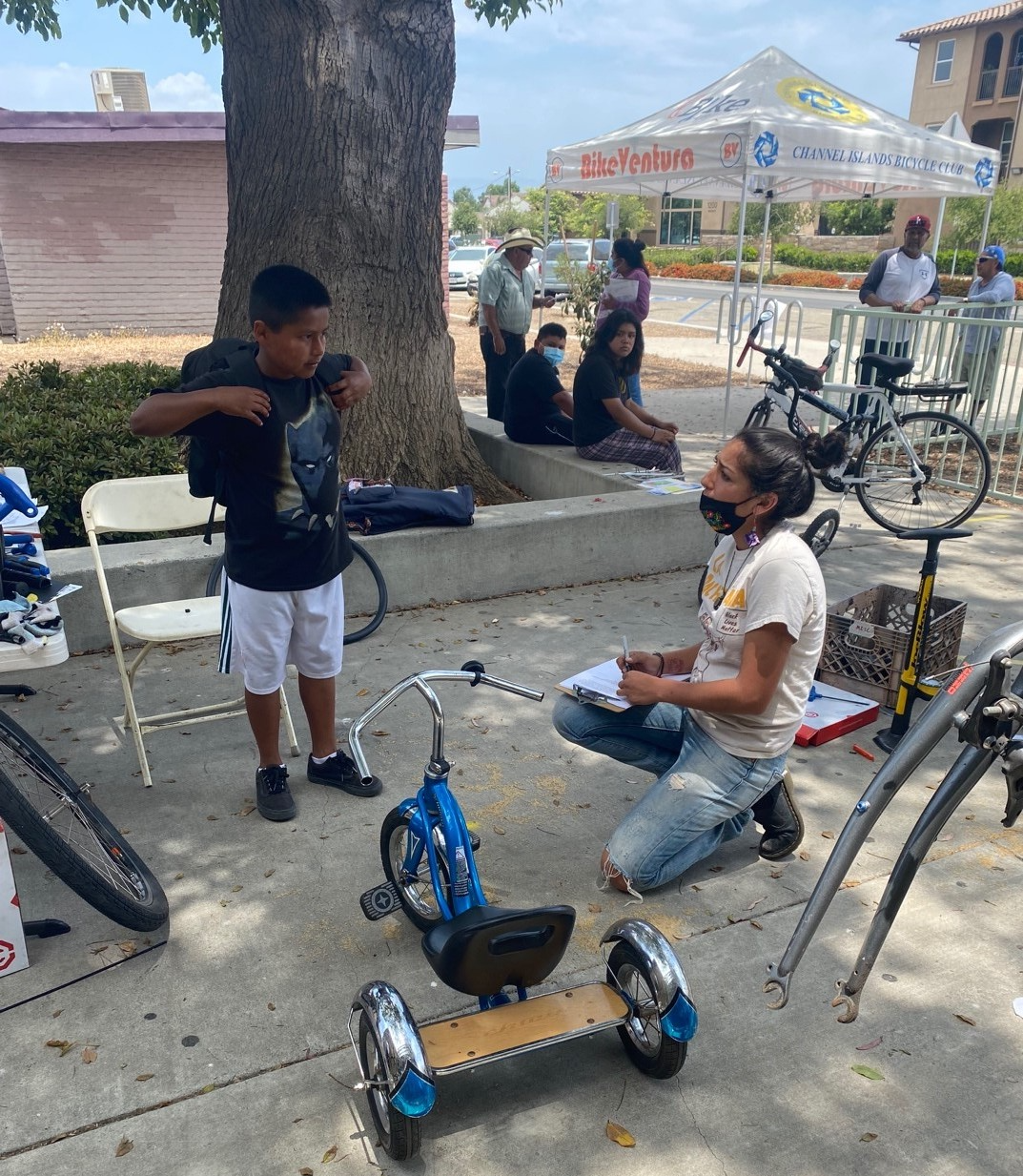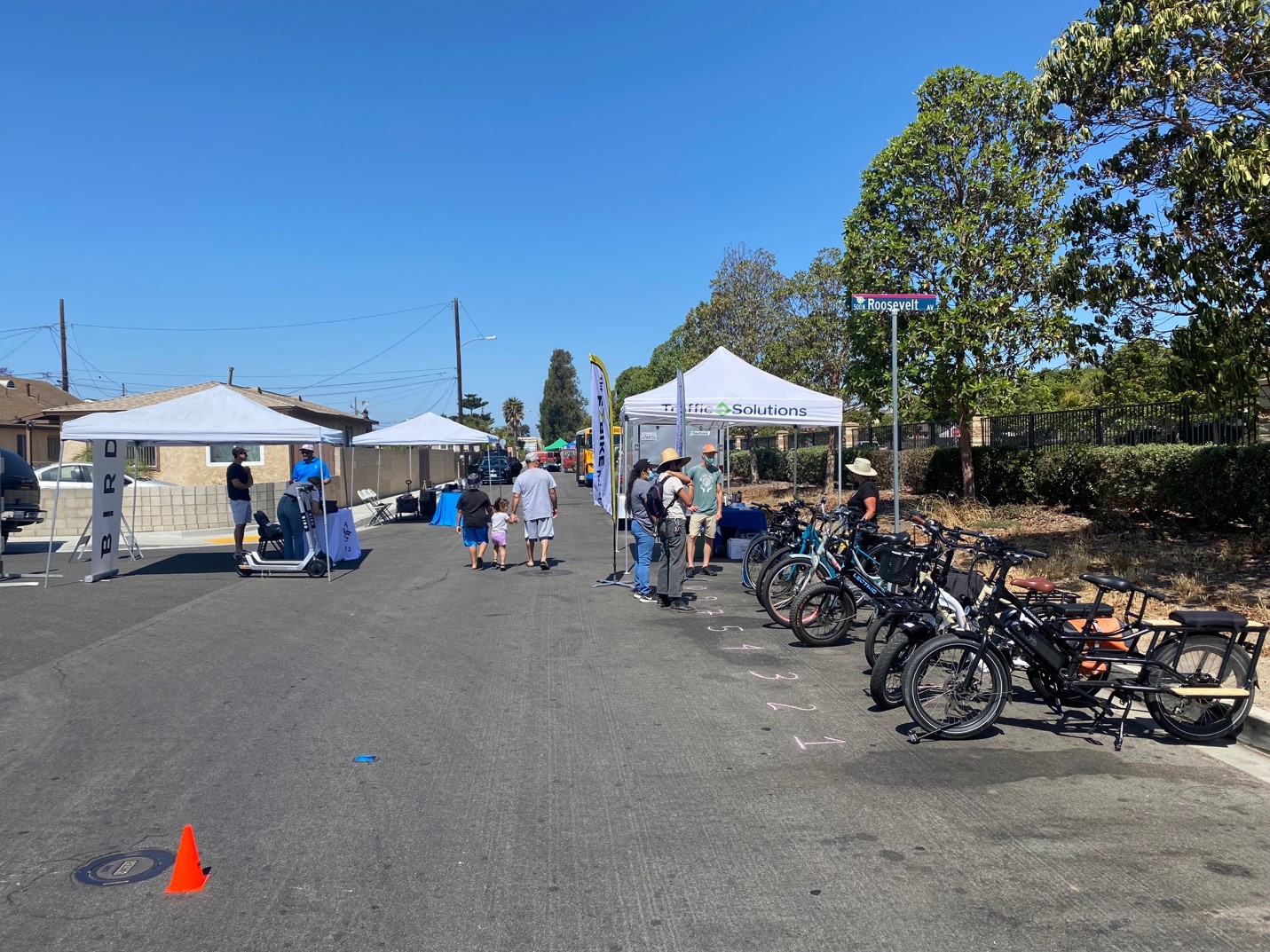 ---
Community Details
Oxnard is a highly auto-dependent city and has historically borne the brunt of environmental challenges along the Ventura County Coast. There are densely populated, majority Spanish-speaking communities that lie in the midst of oil fields, pesticide-laden agriculture fields, and heavy trucking and rail transportation routes. According to the 2013-2017 U.S. Census Data, 85 percent of Oxnard's population identifies as people of color and 75 percent identify as Latinx/Hispanic. Well over half (67.9 percent) of Oxnard's households speak a language other than English at home. The project will focus on the disadvantaged communities that have been historically excluded in community and transportation planning, especially the region's Mixteco and other indigenous immigrant communities, women of color, Spanish-speakers, Mixtec speaking farmworkers, unhoused, people without access to the internet and low-income communities.
Community Benefits
The project goal is to gather transportation information and data that the City of Oxnard can use to prioritize safety improvements and infrastructure updates for all road users, and to advance a wide range of clean mobility solutions that are accessible and desirable for disadvantaged communities. This transportation needs assessment will place special emphasis on language access for Spanish-speaking households and the region's Mixtec and other indigenous immigrant communities. Indigenous immigrants face significant barriers when accessing essential social, health, and educational services, including social isolation, financial limitations, and limited access to transportation.
Outreach & Engagement Strategies
Pop-up bike repair services

House visits/meetings

Social media

Project webpage

Listening sessions

Mobility demonstration event

Text notifications

Partner with community groups

Radio advertisements
Target Populations
Indigenous immigrants

Farmworkers

Unhoused

Women of color

Spanish speakers

People without access to internet

Low-income
---
Partnership Structure
Voucher Recipient 
BikeVentura is a 501(c)3 nonprofit organization that has served Ventura County for over 10 years. BikeVentura's mission is to foster a safe, healthy community through bicycle-centered education, empowerment, and advocacy in Ventura County. BikeVentura has lifted the voices from underserved communities to ensure that transportation service and infrastructure is implemented in a way that benefits all road users and not just people with cars.
Project Partners
---
Contact
Joey Juhasz-Lukomski | BikeVentura
Jenn Hernandez-Munoz | CEC