LCTI: Our Community CarShare Sacramento Pilot Project
Clean Mobility Options Legacy Pilot Project
  
February 2016 - June 2025
Project Details
Our Community CarShare Sacramento Pilot Project (CarShare or OCCS) increases access to zero- and near-zero emission transportation for lowincome residents living in affordable housing communities within Sacramento's disadvantaged and low-income neighborhoods. The project provides subsidized transportation to participating residents through clean technology carsharing and pre-paid vouchers for ride hail services, paratransit, Amtrak, and public transportation. Project benefits include increased clean mobility access for residents, improved air quality through greenhouse gas and toxic tailpipe emission reductions and contributing to regional and statewide goals for transportation electrification. 
Project Highlights
Members at each carshare community can reserve zero-emission vehicles for up to 3-hours to run errands, get to appointments, and take local trips.
For non-driving members, subsidized transportation is available through the Transit Incentive Card program, and by requesting a ride from a Community CarShare Representative (CCR). 
Phase 1 of the project included the development of 4 sites and deployment of 8 electric cars and onsite chargers; Phase 2 included 3 additional sites with 6 electric cars and onsite chargers; Phase 3 included a mobility hub and 2 additional community sites with 6 electric cars and a combination of onsite and mobile chargers; and Phase 4 is currently in the planning stages. 
Lessons Learned
Community Trust: Initially, residents were reluctant to join a government program even when free. The CarShare team looked to local nonprofit organizations for engagement approaches, and with their support and guidance, membership rates and vehicle use greatly increased.  
Outreach Methods: Site visits that incorporate one-on-one interactions are the most effective way to engage with community members. Frequent visits to the participating communities help improve trust between members and CarShare staff. Ongoing outreach events are scheduled at times most convenient for residents and include childcare and refreshments.   
Equal Transportation Access: Many residents don't have valid driver's licenses or prefer not to drive. Non-driving members are eligible for a Transit Incentive Card or can use the CCR program to request a driver. Drivers are community members who are compensated for their driving time and are trained to help answer questions, provide onsite support, and relay user feedback to program staff.    
Funding Details
Grant Amount: $5,863,847
Resource Contributions: $1,841,760
Project Total: $7,705,607
By the Numbers
Services, Vehicles & Equipment Funded
10 Locations with monthly site visits each  
19 Electric vehicles, including 17 Chevy Bolts and 2 Pacifica Plug in Hybrid Minivans 
18 Chargers  
691,539 Total electric miles driven  
46,011 Total reservations  
767 Members 
Monthly virtual meetings  
10 Launch events (1 per site location) 
Estimated Quantifiable Benefits 
GHG emission reductions: 679 MTCO2e
NOx reductions: 207 lbs 
PM2.5 reductions: 17 lbs
ROG reductions: 48 lbs
Passenger VMT reductions: 442,000 miles
Travel cost savings: $625,080
Fossil fuel-based transportation fuel use reductions: 64,063 gallons
Direct Jobs: 6
Indirect Jobs: 5
Induced Jobs: 13
---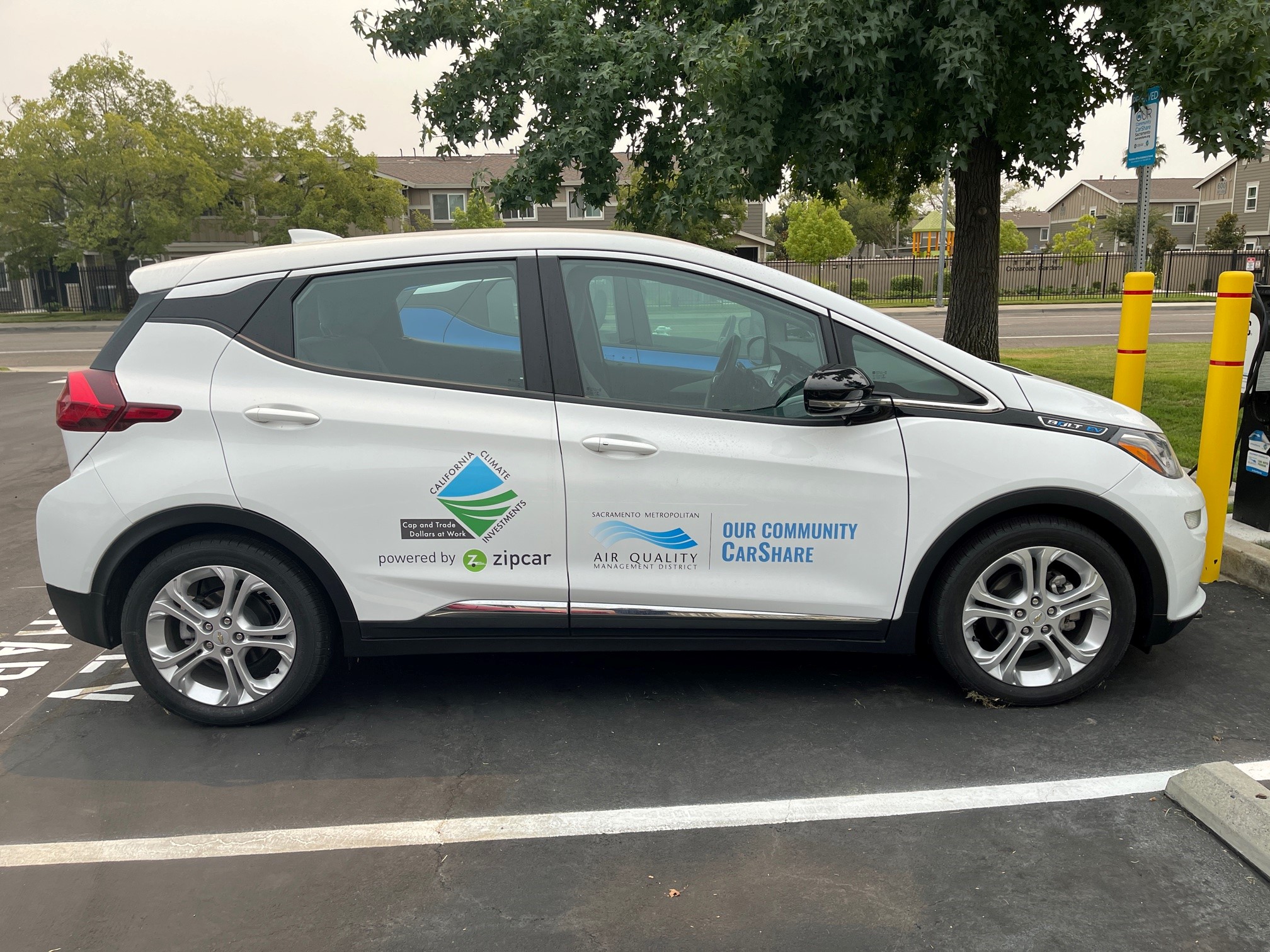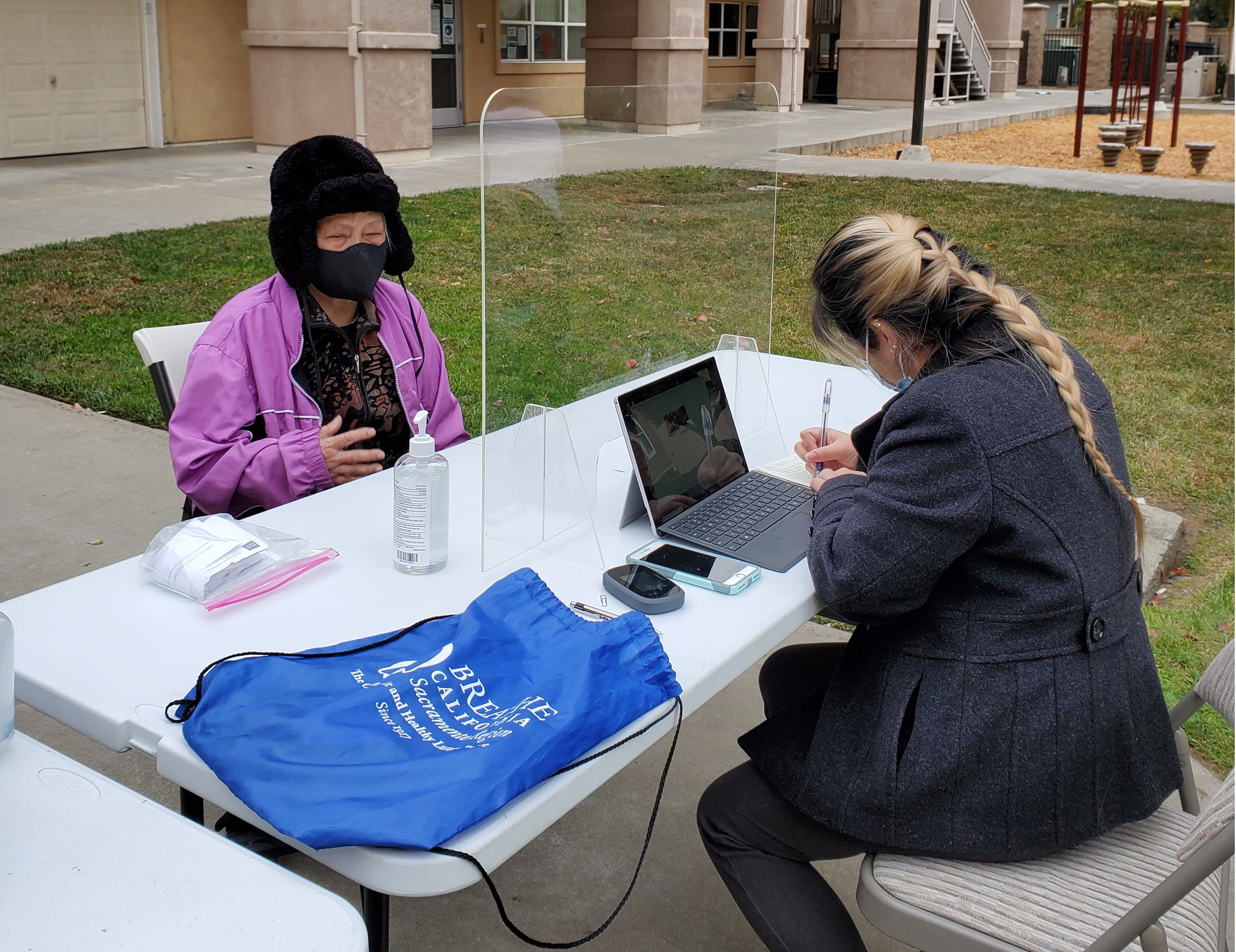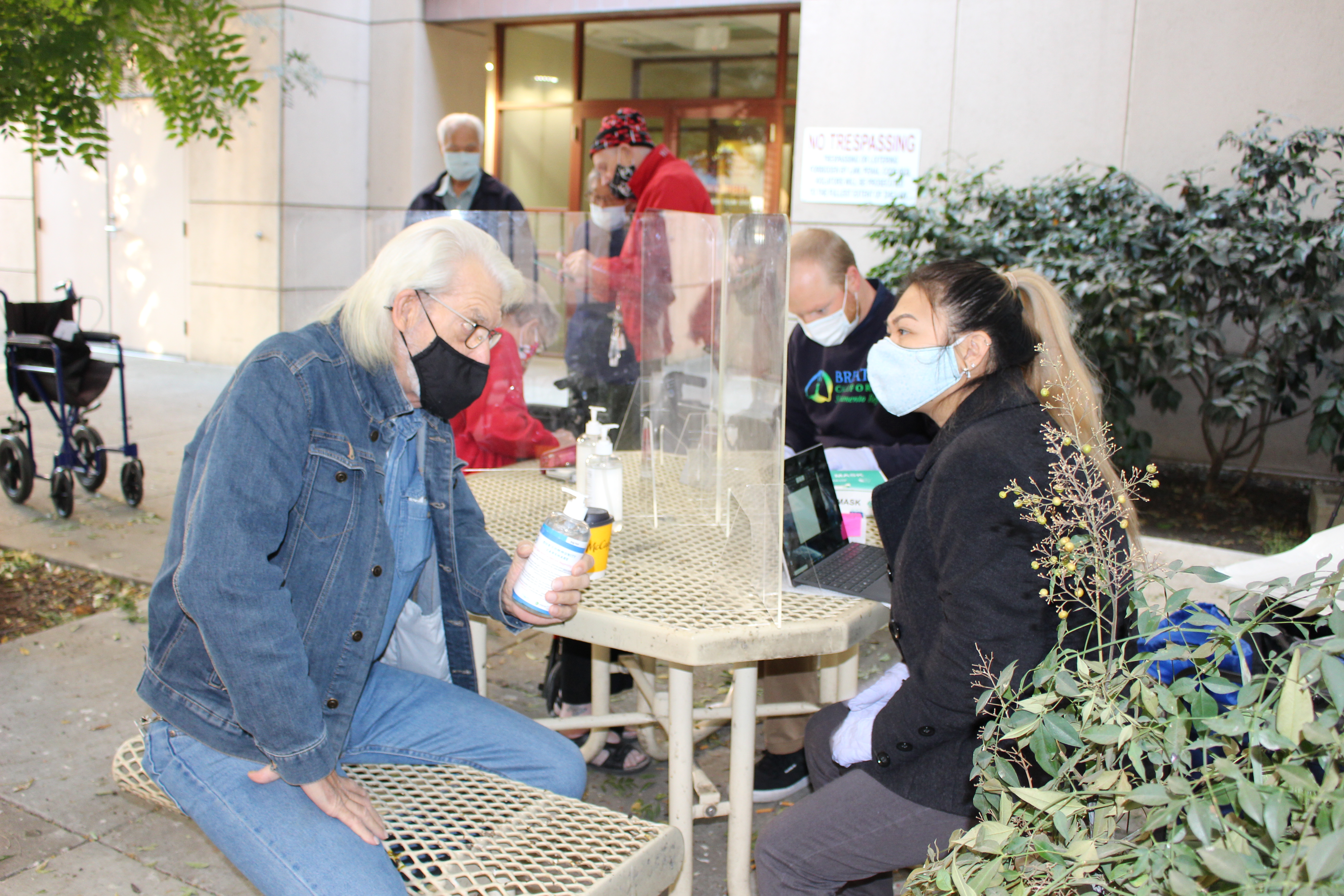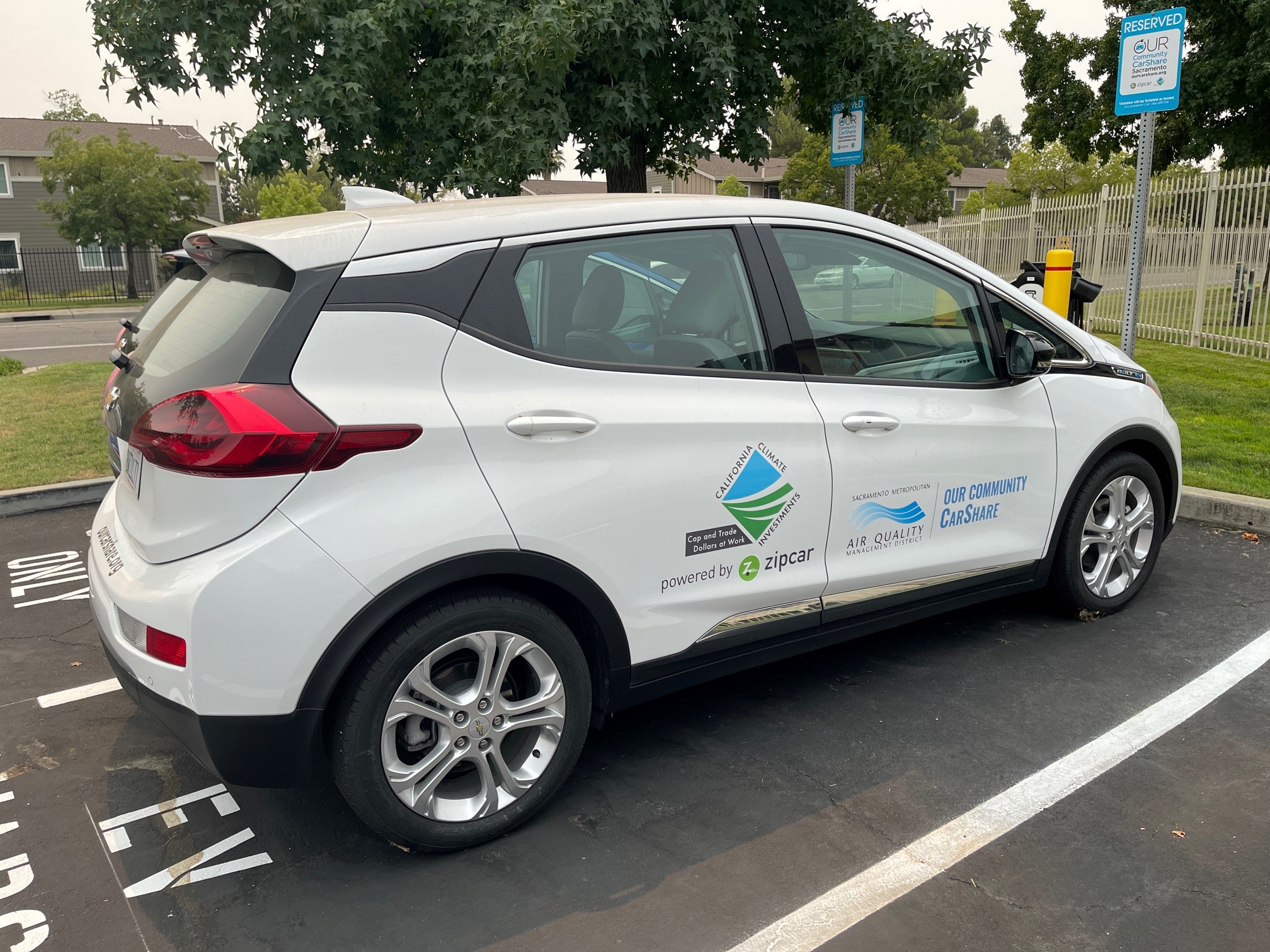 ---
Community Details
The CarShare program is based in Sacramento and serves low-income and disadvantaged populations as defined by Senate Bill 535 (De León, Chapter 830, Statutes of 2012) and Assembly Bill 1550 (Gomez, Chapter 369, Statutes of 2016) and represented in CalEnviroScreen 4.0. Each CarShare location has a unique demographic. The languages spoken differ at each site, and include Vietnamese, Chinese, Spanish, Cantonese, Russian, Farsi, Pashto, Hmong, and Punjabi. Some of the communities are senior living facilities and have a minimum age of 55. Many of the locations are within transportation deserts, which makes using public transit challenging.     
Project Participant Demographic Information
30% Hispanic or Latino, 27% White, 19% Asian, 12% Black or African American, and 12% Other
Average Annual Household Income: $25,313 
Community Benefits
CarShare was designed to make transportation more accessible for disadvantaged communities in low-income housing. Each CarShare community had access to zero or near-zero emission vehicles and ridesharing opportunities. The EV's are available to members to reserve for short trips, as the program has a 3-hour max reservation time limit. Short trips include grocery shopping, medical visits, dropping kids at school, etc. The project was later adapted to include the Transit Incentive Card (TIC). The TIC provides a monthly transportation subsidy to some low-income program members. This card allows members to use transit, carpooling, micro-transit, ride-hail, Amtrak, paratransit, or other transportation providers.    
Outreach & Engagement Strategies
One-on-one interactions with residents
Frequent site visits to build trust, answer residents' questions, and collaboratively problem solve 
Multilingual materials 
Sign-up assistance 
Surveys 
Community resident translations 
Word of mouth 
Family-friendly events 
Participation incentives 
Project webpage
Target Populations
Disadvantaged communities 
Residents of affordable homes
Non-English speakers
Older Adults
Families 
People of color
Residents without access to a vehicle
---
Partnership Structure
Grantee
Sacramento Metropolitan Air Quality Management District (Sac Metro Air District) is responsible for monitoring air pollution within the Basin and for developing and administering programs to reduce air pollution levels below the health-based standards established by the state and federal government. Sac Metro Air District is the local government leading the project and will coordinate and oversee the design, implementation and expansion of the Our Community CarShare Sacramento Pilot Project.    
Project Partners
---
Contact