LCTI: Multi-Class Heavy-Duty Zero-Emission Truck Development Project for Intermodal and Warehouse Facilities
Advanced Technology Demonstration and Pilot Projects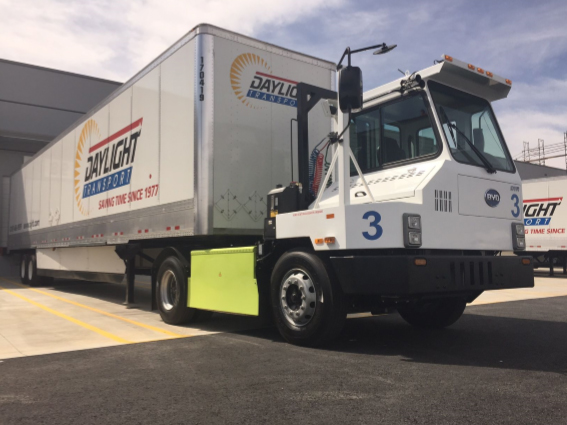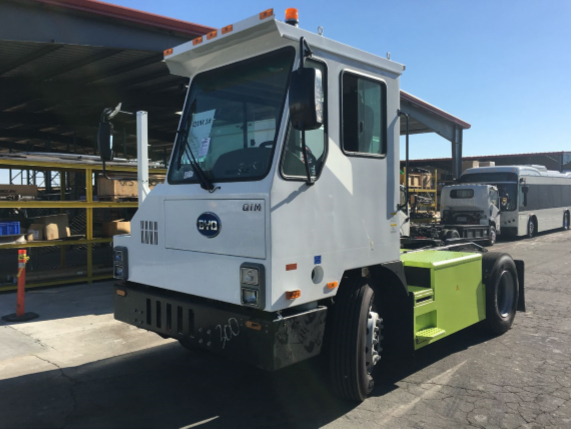 San Bernardino County Council of Governments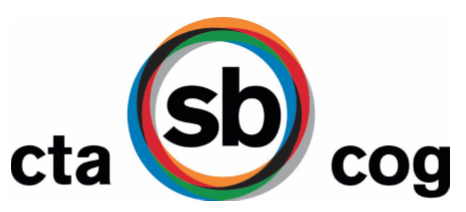 Summer 2016 – Winter 2019
Project Details:
This project demonstrated 26 battery electric yard trucks and service trucks, in two phases, at three best-in-class freight facilities. Ten trucks are deployed at each of two BNSF Railway intermodal facilities: San Bernardino and Los Angeles. An additional three trucks are deployed at a new Daylight Transport facility in Fontana. All three of these locations are in the top 10% of disadvantaged communities according to Cal Enviro Screen 2.0. The technology demonstrators are leaders in the industry and a successful demonstration could lead to broader adoption at other BNSF and Daylight facilities in California. It could also accelerate electric truck adoption at the ports, other intermodal railyards, and freight support facilities in California and the rest of North America.
The trucks were built by BYD Motors, LLC at BYD's facilities in Lancaster, California. The Phase 1 trucks were placed in-service at BNSF (February 2018) and Daylight (March 2017) facilities with manufacturer's warranties. The Phase 2 trucks were placed in-service at BNSF in spring 2019 (no Phase 2 trucks at Daylight). The California Air Resources Board supported this project by monitoring and analyzing the performance of the all vehicles via data loggers and real time telematics. Project outcomes and data will ultimately be utilized to help inform the marketplace and pave the way for widespread commercialization of the tested vehicles.
Grantee:
San Bernardino County Council of Governments
Partners:
Burlington Northern Santa Fe Railway (BNSF), BYD Motors, LLC, CALSTART, Inc. and Daylight Transport, LLC
Grant Amount
| | |
| --- | --- |
| CARB Contribution | $9,100,800 |
| Matching Funds | $10,216,172 |
| Project Total | $19,316,972 |
---
Vehicles/Equipment Funded
BNSF Los Angeles – One BYD 5F model service truck, Ten BYD 8Y yard trucks, ten 200 kW AC Chargers, and 11 data loggers.

BNSF San Bernardino – Two BYD 5F model service trucks, Ten BYD 8Y yard trucks, ten 200 kW AC Chargers, and 12 data loggers.

Daylight Transport Fontana – Three BYD 8Y yard trucks, Three 100kW AC chargers, three data loggers.
---
Lessons Learned
Plan for an abundance of administration time for the project, there are many possible issues that can arise on such an active and evolving project.

Driver input was key and essential to the design process. There was a lot to be learned from the end users about ergonomic preferences, visibility requirements, etc. This project learned the importance of an independent operation of a fifth wheel for example.

Plan for infrastructure delays and seek help from the cities – this was the most time consuming task for this project.
---
Status Updates
The project is complete. The fleets have taken ownership of the vehicles and will continue operating the electric trucks in regular service.

The successful Voice of the Customer Event occurred August 2019.
---