LCTI: Kern COG's Clean Mobilities Options Needs Assessment
Clean Mobility Options Voucher Pilot Program
Community Transportation Needs Assessment
Kern Council of Governments

 | 

Kern COG's Clean Mobilities Options Needs Assessment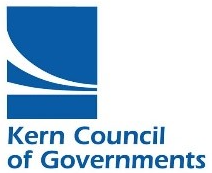 November 2020 – August 2021
Project Details
Kern Council of Governments' (Kern COG) needs assessment involves the use of a variety of meetings, local events, bilingual surveys, and digital communications strategies, such as social media campaigns, Facebook groups, and advertising, to engage and outreach to community members. Kern COG will work with Providence Strategic Consulting, Inc. to perform the needs assessment, paying particular attention to the areas with the greatest need for clean mobility.
To learn more about project implementation, watch this video.
Project Highlights
Through the Clean Mobility Options survey, we were able to get feedback and comments on the need for improved roadways, bike paths, and paved sidewalks. Some participants also commented on Kern County's current public transit services and the need for upgrades on routes, hours, and rates. Many participants commented on their cities and what they feel their city needs mobility options/improvements.

Our team was able to gain an understanding of the number of participants that own a car, bike and how many use public transit. Many survey participants own only one car (70.2%), and 76.3% own only one bicycle. 87.5% of our survey participants use public transit. Additionally, many participants (49.3%) were interested in trying new modes of transportation they currently do not use.
Lessons Learned 
Providence Strategic Consulting, Inc. learned how difficult it is to reach low-income communities in rural, outlying areas of Kern County. It was tough to reach these communities amid a global pandemic. The easiest way to reach disadvantaged communities without being able to attend local events was through social media. Even with social media, we could only reach people with internet access.

We learned that digital ads on social media platforms like Facebook and Instagram were the best outreach tools to reach people. After posting digital ads, we had an influx of survey responses. We had over 200 survey responses only 12 hours after posting a digital ad on Facebook in one instance. The only issue we had with digital ads was that people from different counties took the survey. Those results did not qualify and had to be filtered out. We could have avoided this issue by narrowing our location targeting.  
Funding Details
Voucher Total: $49,924
By the Numbers
Community Engagement Activities
Over 200 survey responses 
3-4 Meetings 
5-6 Local events 
Estimated Quantifiable Benefits
Direct Jobs: 1
Indirect Jobs: 1
Induced Jobs: 1
---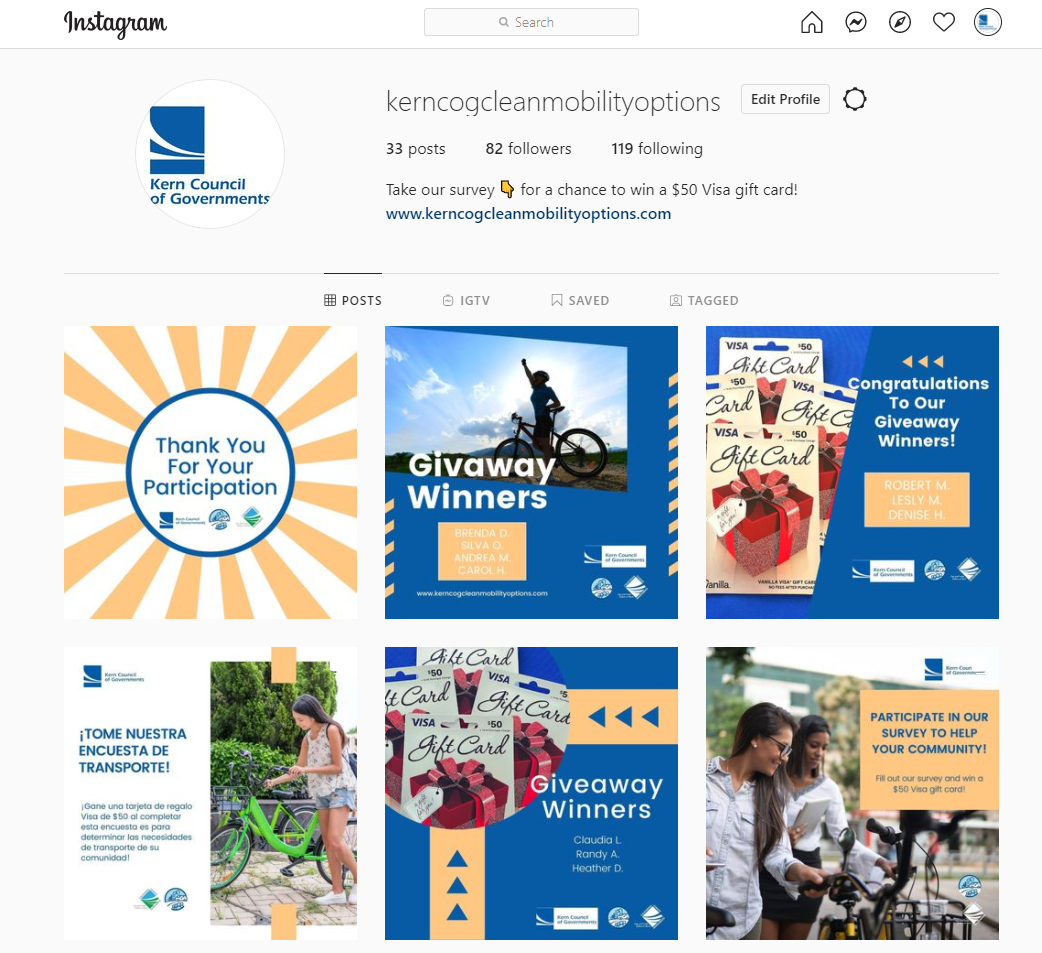 ---
Community Details
Kern County is one of the fastest growing counties in California; with a population of 917,600, the county covers the southern end of Central Valley, Sierras and a proportion of the Antelope Valley, encompassing 8,200 miles. The project will focus on the 13 disadvantaged communities within Kern County, as well as the members of the Tejon Tribe and Tubatulabal Tribe. Within the project area, 52.8% of the population is Hispanic and 25% identify as non-white, and the disadvantaged communities are in considerably worse socioeconomic conditions than the county-wide average. The rural, outlying areas of Kern County often require long travel distances which include low development densities, and this lack of transportation options leaves residents without access to health care, groceries, child care or jobs.
Community Benefits
The main project goal is to address concerns around the overall lack of transportation services options and to learn if the local residents would be interested in utilizing bicycles and e-bikes as a mode of transportation if the community had a bike sharing program. With the pandemic, more people are resorting to riding bicycles not only as a form of recreation and exercise, but also as a way to run errands. In the rural area, where most residents tend to work in agriculture or the service industry, the cost of owning a bicycle may not be an option, however a bike-sharing service may be an affordable and convenient option.
Outreach & Engagement Strategies
Meetings

Social media

Facebook groups

Bilingual material

Local events

Phone and email outreach
Target Populations
Low-income

Indigenous tribes

Hispanic/Latino
Spanish speakers
---
Partnership Structure
Voucher Recipient 
Kern Council of Governments (Kern COG) is a metropolitan planning organization. We assist the 11 incorporated cities within Kern County as well as the county itself, in building roads and sustainable communities.
Project Partners
---
Contact
Susanne Campbell | (661) 635-2906 | Kern COG