LCTI: Fast-Track Fuel Cell Truck
Advanced Technology Demonstration and Pilot Projects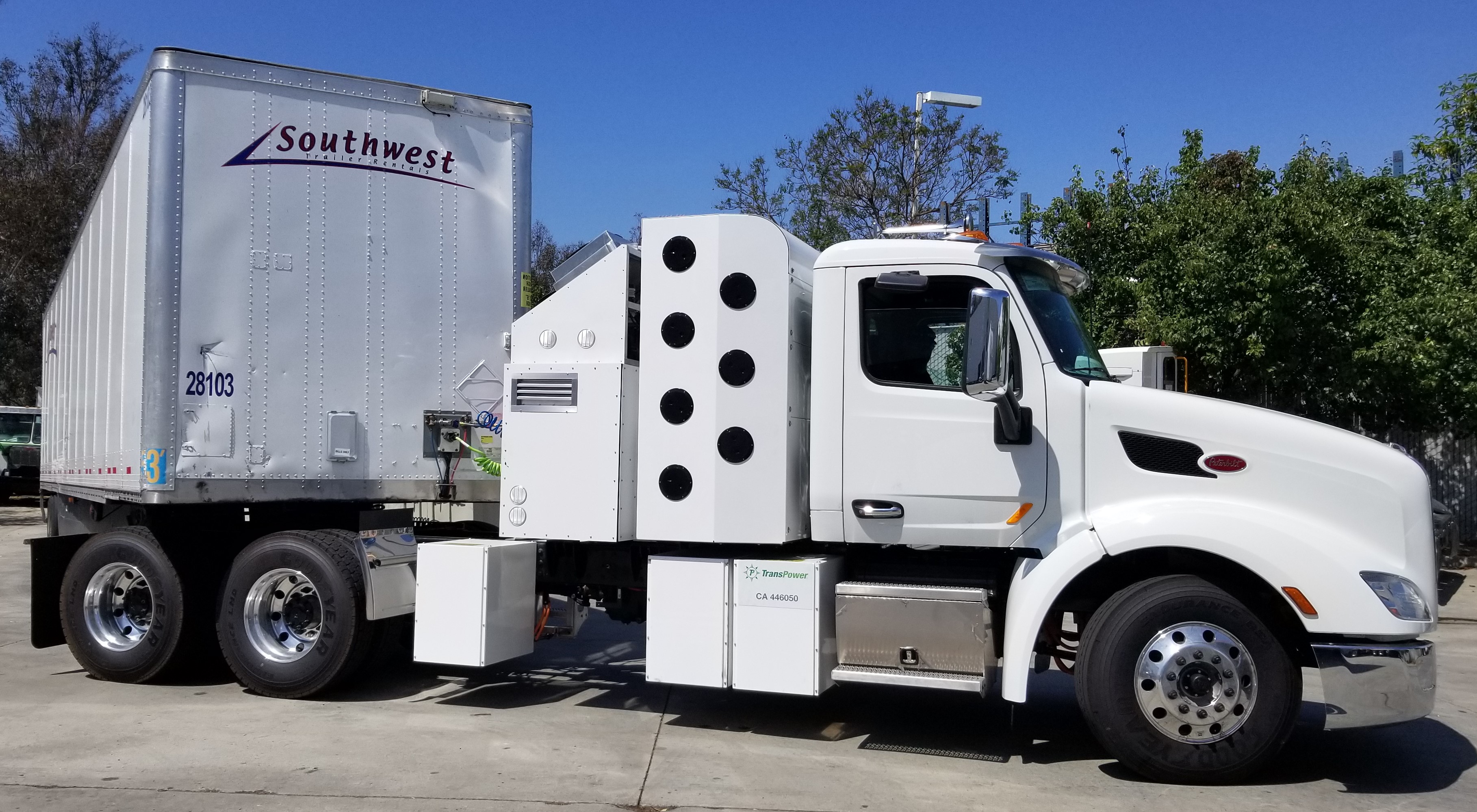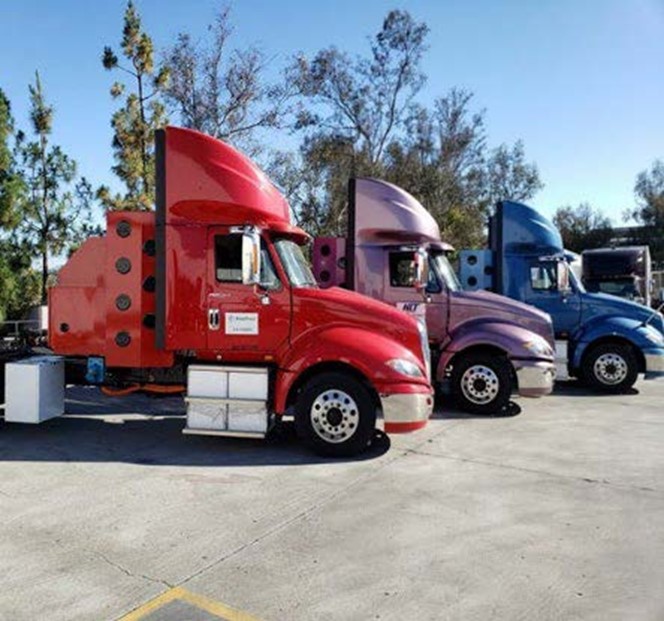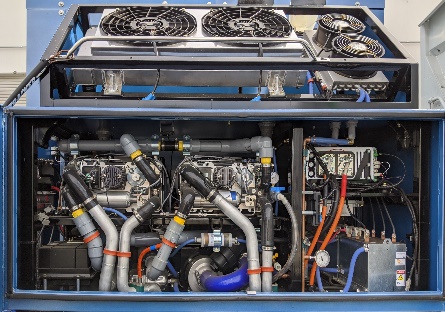 GTI Energy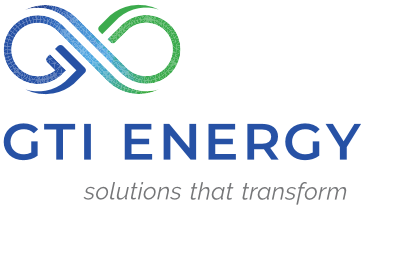 Spring 2018 – Spring 2022
Project Details:
GTI Energy and its technology partner, TransPower built a total of five plug-in hybrid fuel cell-electric Class 8 trucks in Southern California, operated by a major truck fleet operator and a manufacturer in a phased rollout.
Three phase 1 trucks built on 2013MY Navistar ProStar chassis and two phase 2 trucks built on 2020MY Peterbilt chassis were operated at the Port of Los Angeles by Total Transportation Services Inc. (TTSI), and by TransPower in the San Diego region.
The plug-in hybrid fuel cell-electric trucks were supported by charging and mobile hydrogen fueling infrastructure at the Port of Los Angeles and in the San Diego region. The vehicles were fueled onsite from mobile tube-trailer and at public hydrogen stations. Frontier Energy coordinated training, data collection and reporting, and Center for Sustainable Energy coordinated local community outreach and emissions analysis.
The objective of this project was to validate the commercial viability of heavy duty (Class 8) zero-emissions fuel cell-electric hybrid trucks operating in demanding, real-world applications. The project leveraged existing three battery-electric drive trucks developed and built by TransPower. The phase 1 vehicles were upgraded with latest NMC batteries and 2x30kW Cummins (Hydrogenics) fuel cells. Building on a validated technology reduced the risks associated with new designs and accelerated the deployment. Phase 2 vehicles were built on brand-new Peterbilt gliders, equipped with the same battery-electric powertrain as phase 1, and supplemented by 2x50kW Loop Energy fuel cells.
Grantee:
GTI Energy
Partners:
Meritor (TransPower), TTSI, Frontier Energy, Center for Sustainable Energy, Cummins (Hydrogenics), Loop Energy, and OneH2.
Grant Amount
| | |
| --- | --- |
| CARB Contribution | $4,610,809.23 |
| Matching Funds | $1,085,670.01 |
| Project Total | $ 5,696,479.24 |
---
Vehicles/Equipment Funded
Phase 1 (update 3 existing EV Navistar chassis):
New battery and electric accessory system.

Hydrogenics fuel cells and 33kg on-board hydrogen storage sized for uninterrupted one-shift operation.
Phase 2 (2 new trucks):
Peterbilt 579 gliders with EV powertrain and battery system.

Loop Energy fuel cells and 33kg on-board hydrogen storage sized for uninterrupted one-shift operation.

Two EVSE stations in Fontana, CA.
---
Lessons Learned
Electric powertrain components need careful sizing and optimization for the intended duty cycle.

Availability of public hydraulic fueling stations is limited.

Hydrogen supply chain is fragile.

Fuel Cells need more development and testing to meet heavy-duty market expectations.
---
Status Updates
The project concluded in March 2022.

The vehicles accumulated over 16,000 miles of testing since 2019.

Education and Outreach efforts have been completed largely in virtual format.

Hydrogen Fuel Cell Vehicles are capable of operating in drayage service with 200-300 mile range with a 1-hour electrical recharge and/or 15-minute H2 refueling between shifts.

Based on data collected, current electrical grid emissions and hydrogen carbon intensity, the trucks offer 70% reduction in CO2 emissions compared to diesel.
---