LCTI: On-Demand Electric Vehicle Service for the Twenty-Nine Palms Band of Mission Indians' Reservation
Clean Mobility Options Voucher Pilot Program
Mobility Project 
Twenty-Nine Palms Band of Mission Indians | 

On-Demand Electric Vehicle Service for the Twenty-Nine Palms Band of Mission Indians' Reservation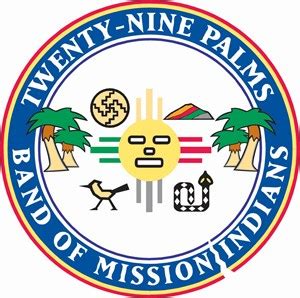 Project Status: Awarded
This page is currently under development and will be updated once the voucher agreement has been executed. 
Project Details
Twenty-Nine Palms Band of Mission Indians will use the Clean Mobility Options Mobility Project Voucher funds to launch a carshare program with eight electric vehicles, four Level 2 charging stations and one Level 3 DC Fast Charger as part of an overall e-mobility solution for the community. The program will help the health, welfare and sustainability of tribal members, community, and our natural environment.
Funding Details
Voucher Total: $993,300
Partnership Structure 
Voucher Recipient 
The Twenty-Nine Palms Band of Mission Indians is a federally recognized Native American tribe located in Southern California. They are descendants of the Chemehuevi people, a peaceful and nomadic Tribe whose territory once covered parts of California, Utah, Arizona, and Southern Nevada. The Twenty-Nine Palms Band settled at the sacred site known as the Oasis of Mara, located near the town of Twentynine Palms, California.Tree National Park.
Project Partners