LCTI: Car Sharing and Mobility Hubs in Affordable Housing Sites Pilot Project
Clean Mobility Options Legacy Pilot Project
  
March 2018 – March 2025
Project Details
The Metropolitan Transportation Commission (MTC), in partnership with TransForm will design and implement three mobility hubs at affordable housing developments in Richmond, Oakland, and San Jose. The mobility hubs will include an electric vehicle carsharing program and a mix of additional mobility options based on residents' needs, such as transit passes and bike sharing. The project team completed a comprehensive transportation needs assessment process in 2020 consisting of surveys, focus groups, and interviews to ensure that the program addresses the unique needs of residents, and continues to adapt in light of community challenges with COVID-19. 
Project Highlights
Collected a total of 583 survey responses from all three project sites for the Community Transportation Needs Assessment conducted in 2020. 

All in-person and virtual meetings held (16 to date) included interpretation and childcare services.  
Resident site coordinators hired for carshare and mobility program implementation, outreach, and engagement.
Lessons Learned
Conducting a needs assessment is an important first step for ensuring that planned transportation investments reflect the needs and interests of the community they are intended to serve.

Site Coordinators, on-site staff members who are knowledgeable of and familiar with each community, were vital to the success of the needs assessment process and continue to be vital during program implementation efforts.

Disadvantaged communities have experienced long-term underinvestment and are more likely to require higher infrastructure costs. Local city staffing is also more likely to be stretched, so longer timelines and increased budget is needed.
Funding Details
Grant Amount: $3,015,000
Resource Contributions: $755,000
Project Total: $3,770,000
By the Numbers
Services, Vehicles & Equipment Funded
5 New light-duty ZEV Envoy carshare vehicles

3 KIGT electric vehicle chargers

1 Duogard bike cage

1 TransitScreen real-time display

16 In-person and virtual community meetings

2 Community surveys (community transportation needs assessment and COVID-19 travel behavior survey)

3 In-person and virtual bicycle workshops
Estimated Quantifiable Benefits 
GHG emission reductions: 54 MTCO2e 
NOx reductions: 17 lbs 
PM2.5 reductions: 5 lbs 
ROG reductions: 4 lbs 
Passenger VMT reductions: 101,893 miles 
Travel cost savings: $1,440,956 
Fossil fuel-based transportation fuel use reductions: 4,640 gallons 
Direct Jobs: 3 
Indirect Jobs: 2 
Induced Jobs: 6  
---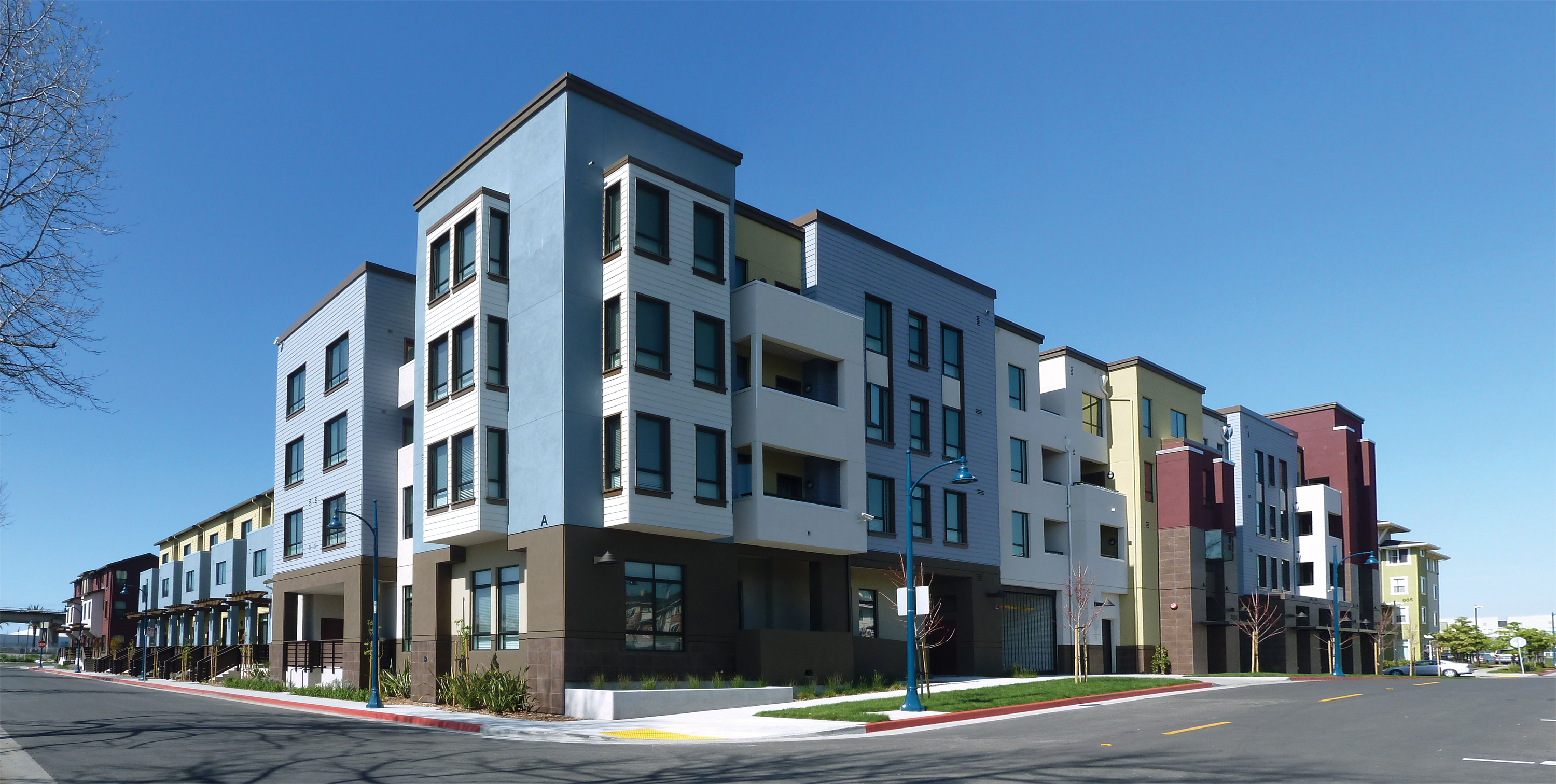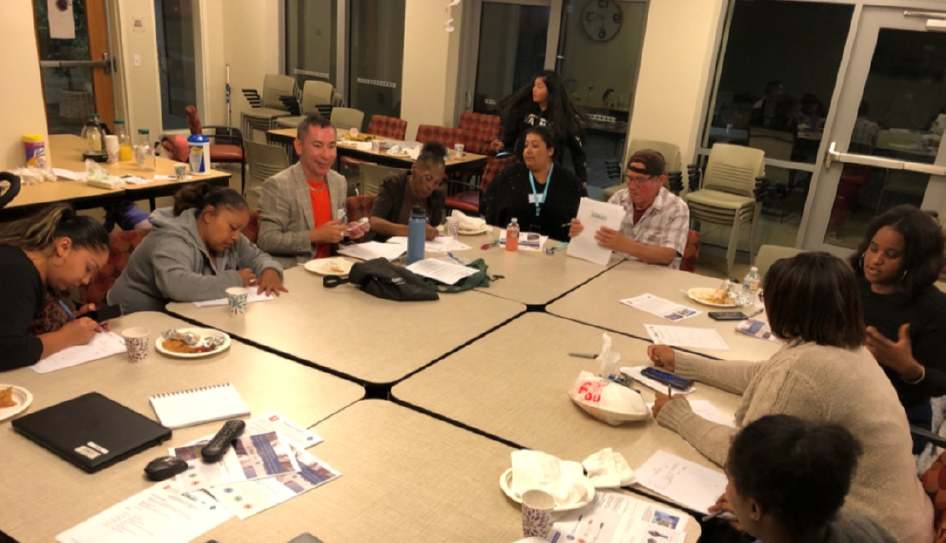 ---
Community Details
The Project will provide access and mobility options to low-income people of color that reside in affordable homes located in Richmond, Oakland, and San Jose. Residents of affordable units are already income-qualified and will be automatically eligible to participate. The Project will also reach out to residents in the surrounding neighborhood to enroll them in the car share program, allowing greater participation. The Project will therefore benefit more than 18,600 residents in disadvantaged communities that reside in three census tracts where the affordable housing sites are located (also the home base for carshare vehicles). The program design will also minimize barriers to clean mobility options by considering various enrollment strategies for unbanked and non-English speaking residents.     
Demographics of Community Served by Project 
Richmond: 44% Hispanic or Latino, 18% White, 18% Black or African American, 15% Asian, and 5% Other
Median Household Income: $60,793  
Oakland: 29% White, 27% Hispanic or Latino, 23% Black or African American, 16% Asian, and 5% Other
Median Household Income: $36,818  
San Jose: 37% Asian, 31% Hispanic or Latino, 25% White, 3% Black or African American, and 4% Other
Median Household Income: $23,500 
Community Benefits
Reducing GHG and criteria pollutants from the combination of reduced vehicle trips and use of EVs rather than internal combustion engine vehicles. 
Reducing private vehicle ownership and vehicle miles traveled (VMT) in the communities and reducing the transportation costs for residents. 
Increasing access for low-income residents to economic opportunity, medical facilities, schools, parks, grocery stores and other daily needs. 
Gathering credible data on vehicle ownership. This will help inform cities and developers on right-sized parking for affordable housing developments that include a suite of shared mobility options. 
Creating a sustainable and viable mobility program for affordable homes that is similar in scope and impact to the most innovative TDM programs integrated into some market-rate developments. 
Outreach & Engagement Strategies
Project webpage

Paper and online surveys

Focus groups

Door-to-door flyer placement

Site level newsletters

Translated materials (Spanish, Arabic, Chinese)

Community meetings

Community workshops

Simultaneous language interpretation with headsets
Hiring resident site coordinators
Participation incentives 
Target Populations
Low-income residents
Disadvantaged communities 
Non-English speakers
Families
People of color
Residents of affordable homes
Residents without access to a vehicle
Unbanked 
---
Partnership Structure
Grantee
The Metropolitan Transportation Commission (MTC) provides planning, funding, coordination and technical assistance to cities, counties, transit agencies and other partners to bring the region together — to make life better for residents and make the Bay Area's transportation system more resilient to future challenges. Originally created to plan for the Bay Area's expanding transportation network, MTC has evolved to take on additional responsibilities and to ensure transportation investments work closely with housing and development. For the Pilot Project, MTC coordinates all activities for the agency including, project oversight, ongoing communication and coordination with CARB, reporting and compliance, coordination between CARB and TransForm, sub-consultant contract management and invoicing, among other duties. 
Subgrantee
TransForm promotes walkable communities with excellent transportation choices to connect people of all incomes to opportunity, make California affordable, and help solve our climate crisis. With diverse partners we engage communities in planning, run innovative programs and win policy change at the local, regional, and state levels. For the Pilot Project, TransForm is leading the project implementation effort, including program design, outreach and education, and project administration with our project partners.  
Project Partners
---
Contact
Krute Singa | (415) 778-5365 | MTC
---
Additional Resources