LCTI: BlueLA Carsharing Pilot Project
Clean Mobility Options Legacy Pilot Project
      
October 2015 – March 2025
Project Details
BlueLA Carsharing Pilot Project includes construction and installation of 100 carshare stations with 500 charge points and operation of an electric vehicle carshare program with 300 electric vehicles in disadvantaged communities within the City of Los Angeles. Through an upcoming expansion, the program will also include a fleet of at least 250 e-bikes or scooters. 
Project Highlights
More than half of membership (55%) consists of low-income residents 

Since project launch, over 63,000 trips taken, and more than 1.3 million miles traveled

The carshare service has so far reduced an estimated annual GHG emissions by 2,234.11 metric tons -- equivalent to 2,469,325 pounds of coal burned or 251,391 gallons of gasoline consumed 
Lessons Learned
This project has experienced a change of operator. Even with a well-planned transition process, it is challenging to run an on-going operation seamlessly. Being transparent, with dedicated and committed resources are essentials to success.

Public-private partnerships allow greater flexibility and resources: rebates, fee waivers, and in-kind services from the City and infrastructure/vehicle investment from BlueLA.

Set aside an ample budget for outreach to the community and businesses within the project area.
Funding Details
Grant Amount: $4,669,343
Resource Contributions: $26,524,394
Project Total: $31,193,737
By the Numbers
Services, Vehicles & Equipment Funded
40 Carsharing sites, 60 more to be installed in 2024

200 Charge points installed, 300 more to be installed in 2024

152 Electric Chevy Bolts currently deployed, 150 more in 2024

4,250+ Members 

565,000+ Trips taken

18.4 Million+ miles traveled

11 On-street surveys

15 Neighborhood meetings

16 Community forums

273 Pop-up events held
Estimated Quantifiable Benefits 
GHG emission reductions: 5,102 MTCO2e
NOx reductions: 1,837 lbs
PM2.5 reductions: 10 lbs
ROG reductions: 504 lbs
Passenger VMT reductions: -7,517,650 miles
Travel cost savings: $1,687,520
Fossil fuel-based transportation fuel use reductions: 496,131 gallons
Direct Jobs: 11
Indirect Jobs: 6 
Induced Jobs: 10
---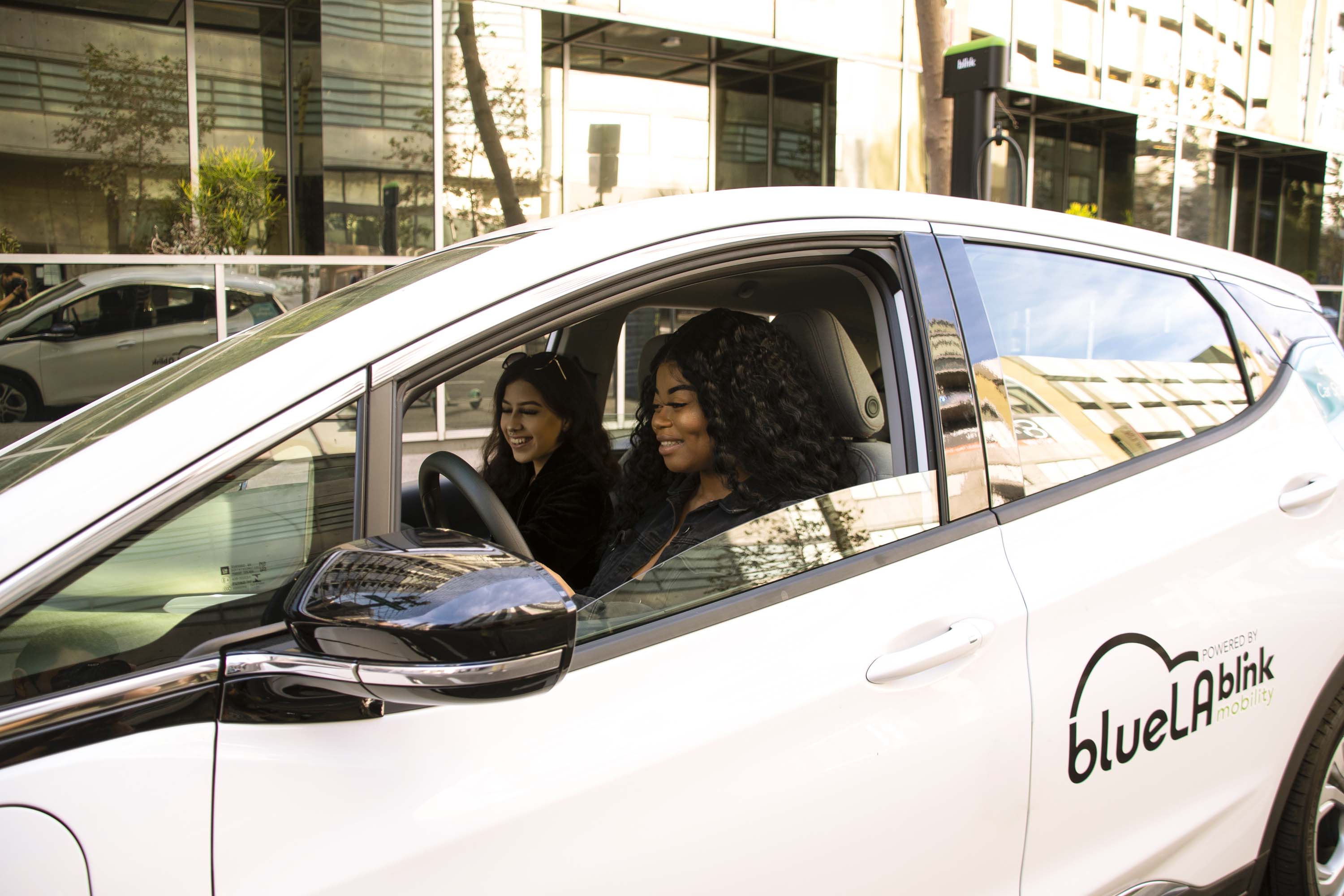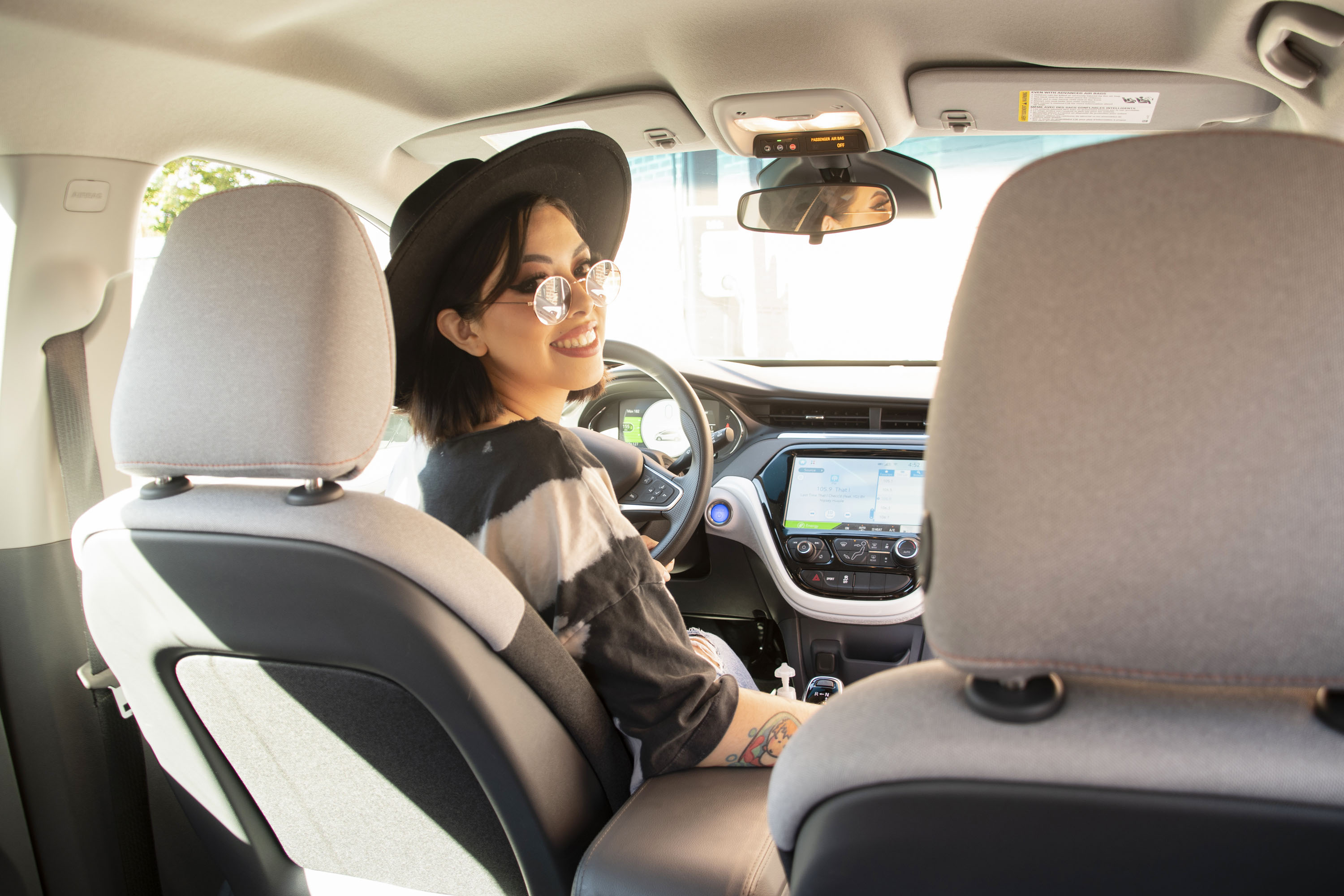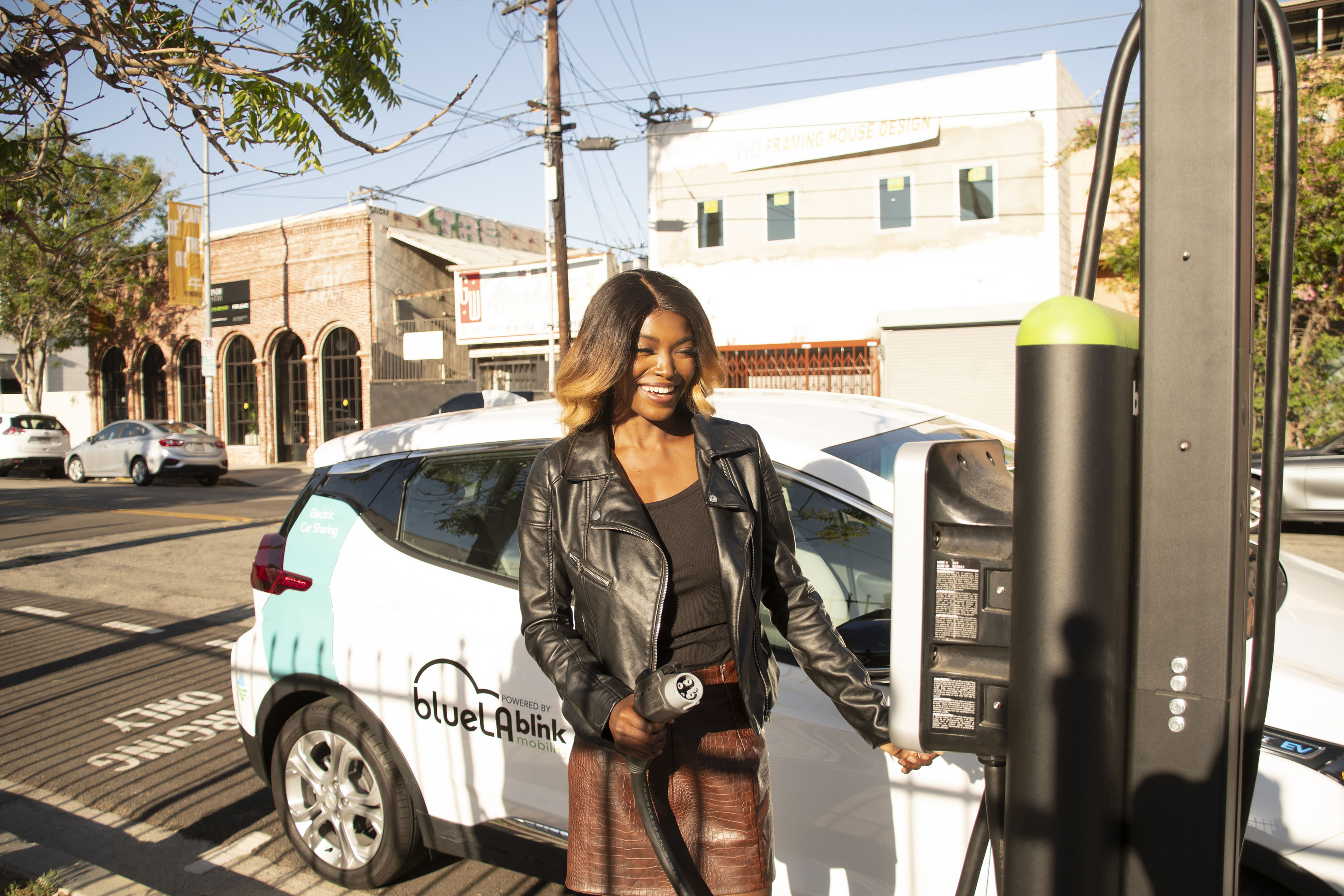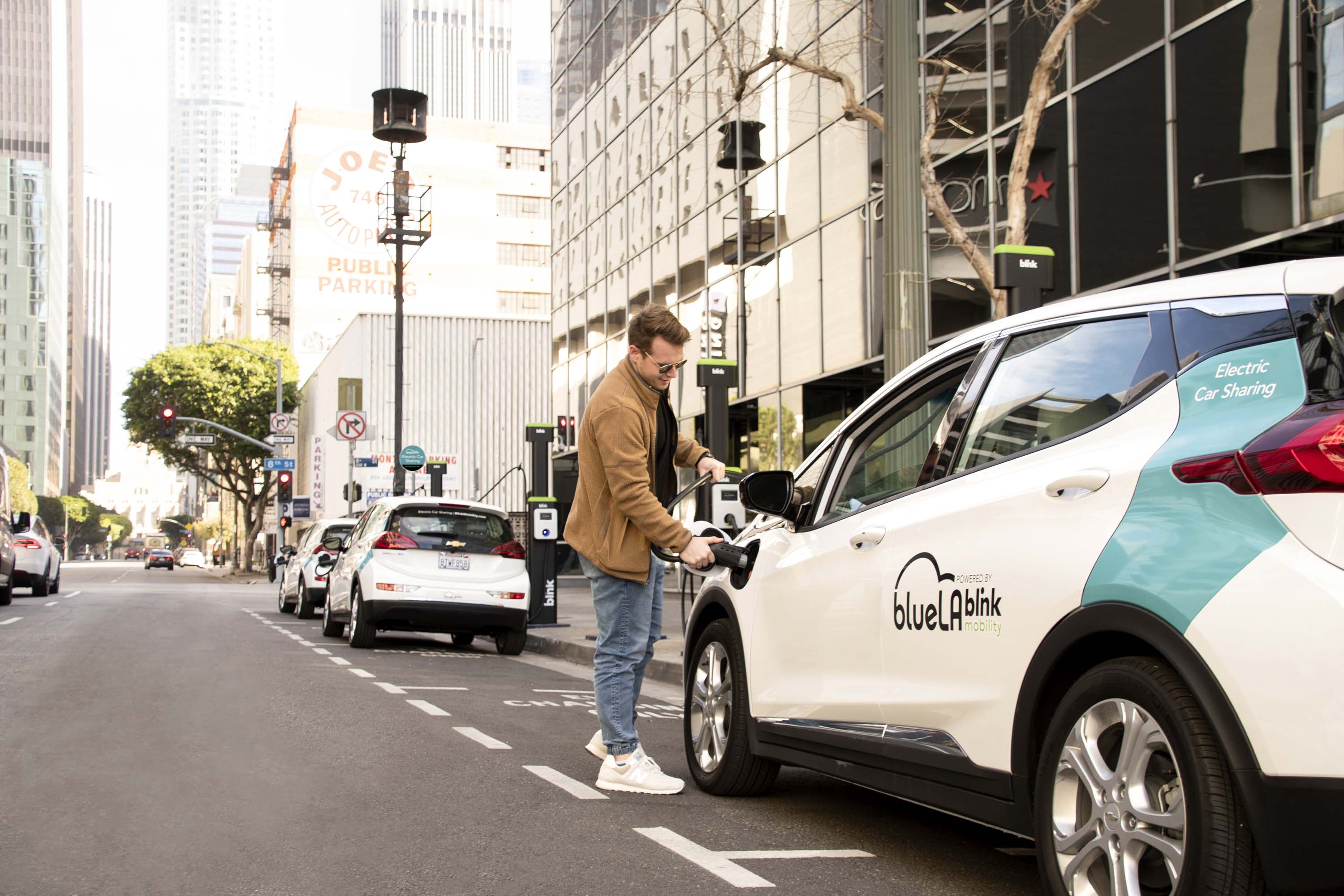 ---
Community Details
This program targets disadvantaged communities within the City of Los Angeles. Service areas include the Los Angeles Neighborhoods of Echo Park, Hollywood, East Hollywood, Silverlake, Wilshire Center, Mid-City, Westlake, Koreatown, Pico-Union, Downtown, Echo Park, Boyle Heights, South LA, Chinatown, Rampart Village, MacArthur Park, and Jefferson Park. It is our goal to achieve pollutant emission reductions through clean carsharing fleets, while providing underserved residents with access to affordable housing and diverse transportation options. 
Project Participant Demographic Information 
40% White, 29% Hispanic or Latino, 15% Black or African American, 13% Asian or Pacific Islander, and 3% Other  
Annual Household Income (AHHI): Over 56% at/below $35,000 AHHI, Over 82% at/below $75,000 AHHI 
Community Benefits
This project takes a holistic equity approach to implementing active and clean transportation strategies, by providing clean transportation options to low-income community residents. While defining EV carshare program as a viable public transportation option for all Angelenos, the program performance will help build a model for future low-income transportation programs.
Outreach & Engagement Strategies
Project website
Smartphone app

Surveys

Pop-up events

Test rides

Community forums

Flyers and brochures
Target Populations
Low-income residents
Disadvantaged communities 
People of color
Residents without access to a vehicle
---
Partnership Structure
Grantee
The City of Los Angeles, Department of Transportation (LADOT) is the local government overseeing the LA City Carsharing Project. LADOT leads transportation planning, project delivery, and operations in the City of Los Angeles. LADOT is investing in public transit, testing new technology, and adopting mobility innovations for a cleaner environment where all people can walk, scoot, bike, rideshare, and take public transit with ease.
Project Partners
---
Contact
Anita Tang | (213) 972-8425 | LADOT