LCTI: Big Pine Paiute Tribe of the Owens Valley Community Transportation Needs Assessment
Clean Mobility Options Voucher Pilot Program
Community Transportation Needs Assessment
Big Pine Paiute Tribe of the Owens Valley | 

Big Pine Paiute Tribe of the Owens Valley Community Transportation Needs Assessment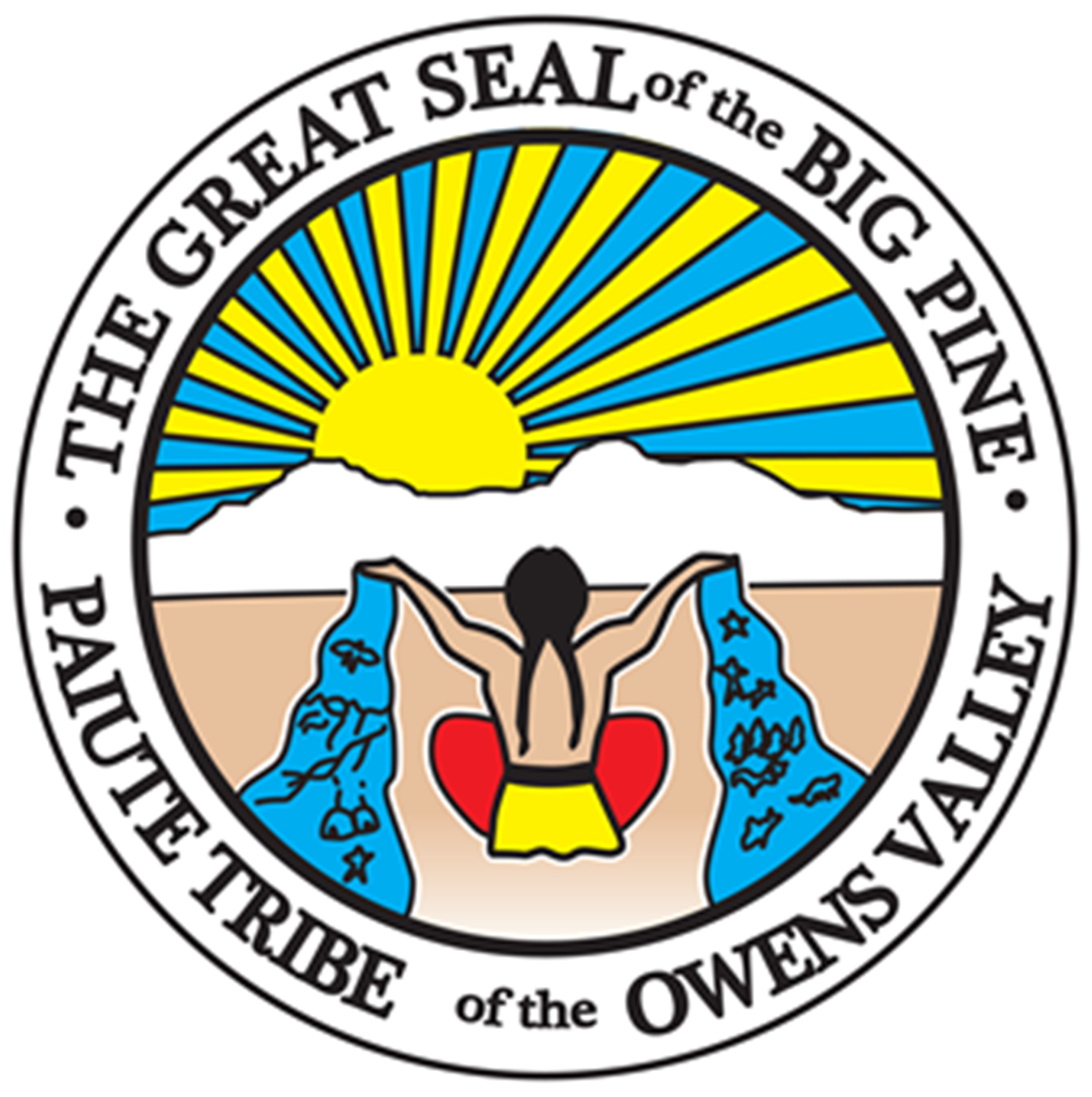 February 2021 – November 2021 
Project Details
The Needs Assessment will use a variety of data collection techniques, such as one-on-one & group phone interviews, paper surveys, and a phone-in hotline to engage and conduct outreach to the community groups and members. The Big Pine Paiute Tribe of the Owens Valley will work with its Air Program Coordinator to conduct workshops or an open house and focus groups. Included in one of the workshops is a demonstration event where community members can interact with and learn more about electric vehicles and e-bikes. The project will include maps, landscape photo boards and 3-D models to help community members and the Tribal Council envision new transportation options and make effective, informed planning decisions. A summary report will be presented to the Tribal Council for their feedback and approval. Later on, stakeholders, and community planners will be briefed on the Needs Assessment results so that project planning can begin.
Project Highlights
Great survey return results with a 90% response rate of 195 surveys sent out. The comments and written information was very helpful.

The education outreach that happened one-on-one motivated people to look forward to having clean mobility options available in the near future. Most residents learned more about alternative transportation and what might be feasible for their family or individuals. Many got very interested in EVs.

Even though many of the Clean/Shared Use Mobility Options (carshare, shuttle services) are not available in rural eastern California, we can still use these modes of transportation. We can buy e-scooters and bikes for our own share program especially because we are a small community.  We can own and run our own e-shuttle service. This all has many residents excited about being a model local community using these options!
Lessons Learned 
Use multiple approaches, techniques to acquire information from residents. One size doesn't fit all.  Maybe more people would have participated, but it was very hard during pandemic to conduct a Needs Assessment.

Even if management and tribal government support the project, make sure they will show that support throughout by helping at events and in the information gathering phases.  I think I needed to come up with some motivational techniques or incentives to get more support from these key people and then maybe that would have transferred to more input from residents, participation at events.
Funding Details
Voucher Total: $50,000
By the Numbers
Community Engagement Activities
1-2 Demonstration events 
2-3 Community workshops
1-2 Focus groups 
4-5 Group phone discussions and in-person interviews 
Estimated Quantifiable Benefits
Direct Jobs: 1
Indirect Jobs: 1
Induced Jobs: 1
---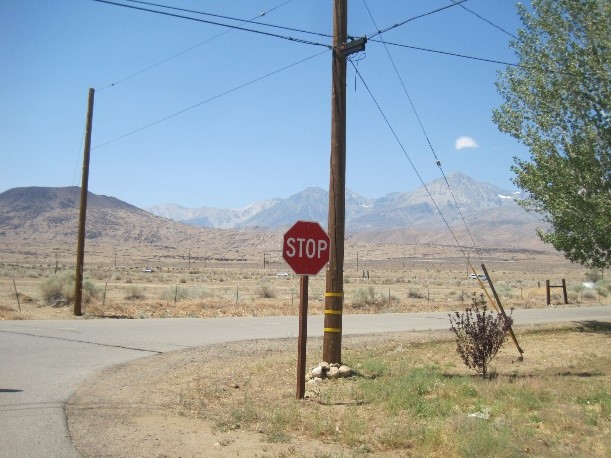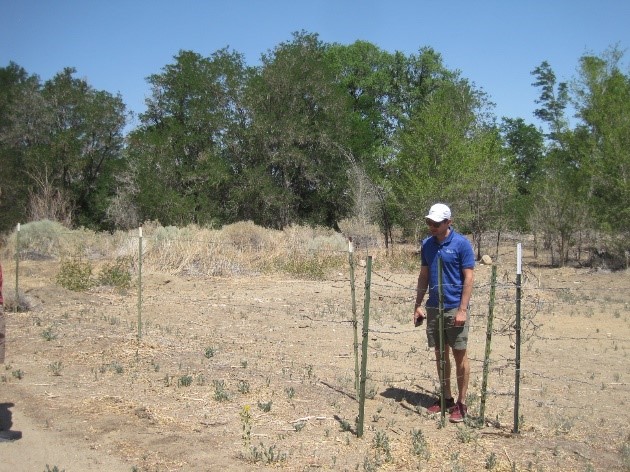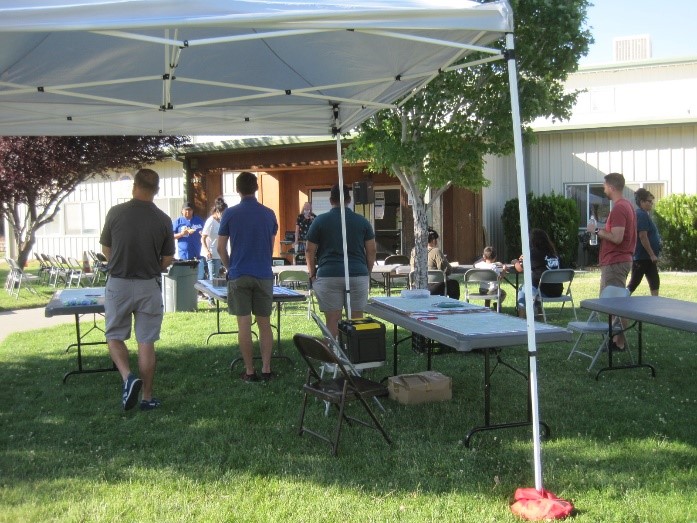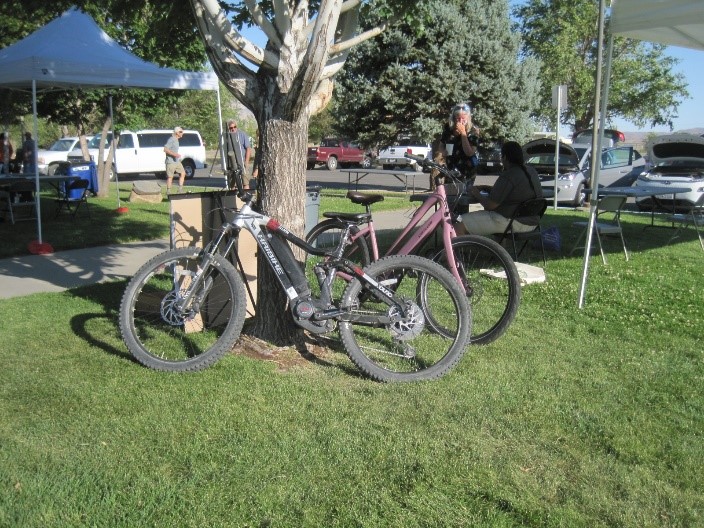 ---
Community Details
The project will focus on the Big Pine Paiute Reservation, where racial and economic factors have influenced the marginalization of this community. The Reservation is bisected by a federal highway (US 395) which is also the main street through the town of Big Pine. The only school (elementary through high school) is located off Main St. and catty-corner from the Reservation boundary. In the Reservation, the median household income is $39,000, and the majority of households consist of 3-8 people, with at least two generations living under the same roof. For the Big Pine Paiute, cultural traditions run deep through all generations and impact travel habits. Some Big Pine Paiute families speak their native language and pass on the stories of their ancestors.
Community Benefits
The Needs Assessment will determine possible pedestrian/vehicle conflicts and see where to focus on alternative transportation options. Additionally, it will review the residents' preferred modes of transportation and evaluate which streets can add sidewalks and/or bike lanes. The Tribe would like to use the Needs Assessment to identify and prioritize ways to improve transportation both on the Reservation and for travel to local towns for goods and services. This Needs Assessment will also help the Tribal Council and Members think about and make decisions on what basic alternative transportation options they can use in the near future. The biggest goal of the assessment will be to have in writing what the community needs are so a plan and additional research can be developed to implement more immediate transportation improvements.
Outreach & Engagement Strategies
Group phone

In-person interviews

Hotline

Focus groups

Demonstrations

Gift card incentives

Landscape photos and mapping/ 3-D models

Workshops

Tribal Council meetings
Target Populations
Indigenous tribes

School children

People without vehicles or driver license

Low-income

Working families who commute and/or live in Big Pine

Elders

Multi-generational households
---
Partnership Structure
Voucher Recipient 
The Big Pine Paiute Tribe of the Owens Valley, a federally recognized California Native American tribe, is leading the transportation access data analysis and community engagement process to determine transportation gaps, needs, and preferences across the Big Pine Paiute Reservation. The prior Tribal Administration worked on transportation improvements such as sidewalks and bus stops, and placed many of the necessary components of this effort into motion. 
Project Partners
---
Contact
Cindy Duriscoe | (760) 938-2003 Ext. 234 | Big Pine Paiute Tribe of the Owens Valley