Clean Transportation Equity Incentives
CARB's light-duty vehicle and clean transportation equity investments are intended to support the long-term transformation of California's fleet and ensure that this transformation occurs in an equitable manner. These investments are focused on providing benefits to priority populations that are economically disadvantaged, exposed to multiple sources of pollution, or are especially vulnerable to the effects of pollution and a changing climate. The investments include three complementary strategies: vehicle purchase incentives to reduce the purchase price of clean vehicles; clean mobility investments to increase access to clean transportation and mobility choices; and outreach and other capacity-building support efforts to build program awareness and accessibility, and meet community needs. This final strategy includes a streamlined one-stop-shop, or Access Clean California, technical assistance, community transportation needs assessments, and workforce training and development.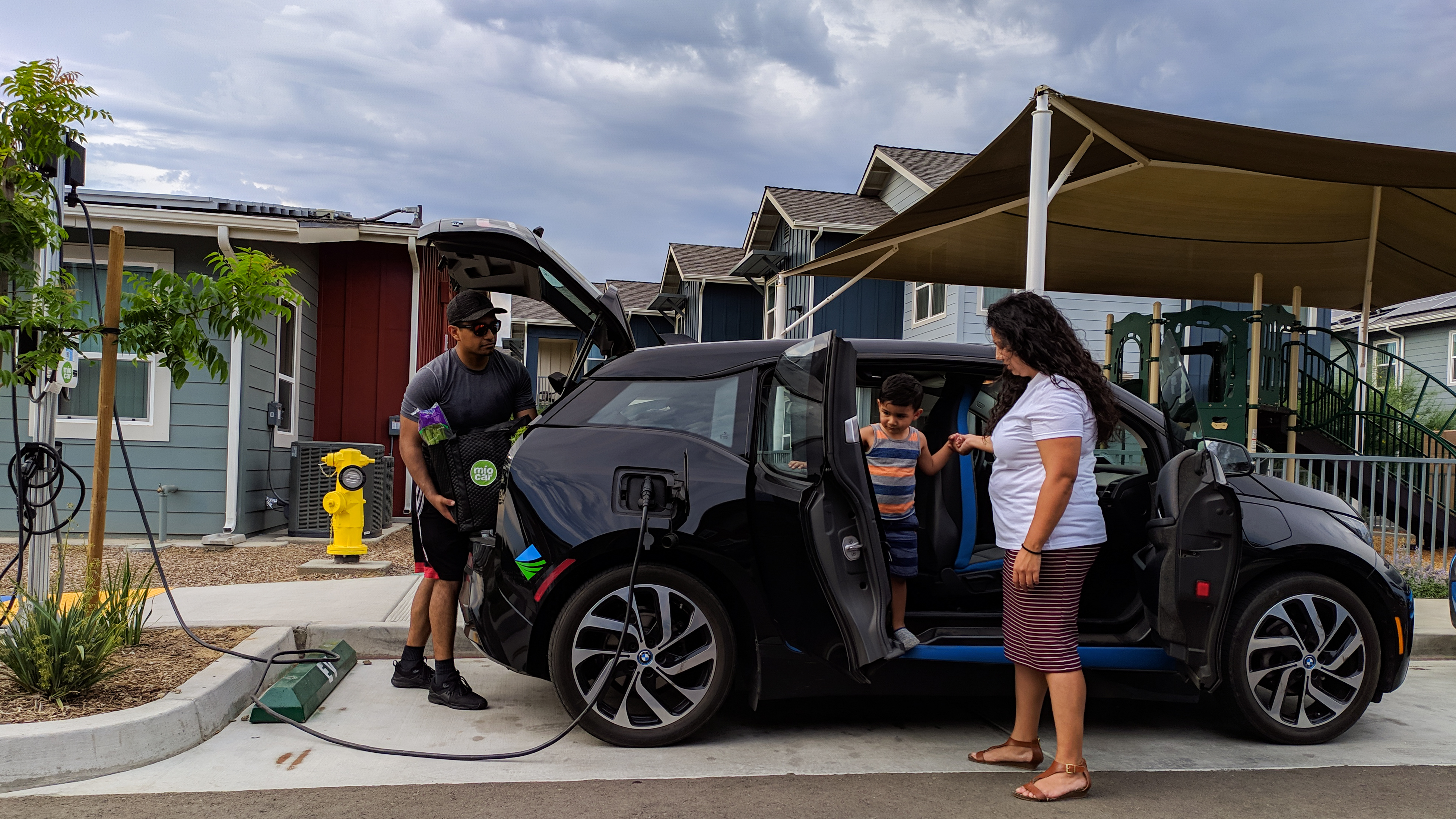 Starting in 2009, the Clean Vehicle Rebate Project or CVRP laid the initial foundation for vehicle purchase incentives. Building on this initial investment, since Fiscal Year (FY) 2014-15, CARB has allocated over $480 million to support clean transportation equity pilot projects. Together, these strategies work to meet policy, statutory, and regulatory goals and requirements, and support an equitable transition to a clean transportation future.
These incentive projects are the result of multiple key legislative drivers, including Senate Bill (SB) 1275 (de León, Chapter 530, Statutes of 2014), SB 535 (de León, Chapter 830, Statutes of 2011), Assembly Bill (AB) 1550 (Gomez, Chapter 369, Statutes of 2016), and SB 350 (de León, Chapter 547, Statutes of 2015), but also recognize that increasing access and consumer awareness must be an ongoing process. In addition, equity projects follow SB 535's direction that investments must benefit California's low-income, disadvantaged, and tribal communities. These projects provide direct benefits to priority populations, such as reduced greenhouse gas, criteria pollutant, and toxics emissions, as well as other co-benefits.
Vehicle Purchase Incentives
CVRP helps support the adoption of Zero Emission Vehicles (ZEVs) in priority communities. Clean Cars 4 All and Financing Assistance (or Clean Vehicle Assistance Program) are designed to increase access to cleaner vehicles in disadvantaged communities and lower-income households as directed by SB 1275 and supported by SB 350, as well as provide support to the secondary ZEV market. Each of these vehicle purchase incentives programs provide opportunities for all California residents to participate in vehicle purchase incentive programs with a focus on increasing consumer awareness of clean vehicles in disadvantaged communities. Visit Access Clean California to learn more and participate in these programs. 
More Project Information and Highlights
Clean Mobility Investments
Clean mobility investments support the transportation needs of low-income residents and those living in low-income, disadvantaged, and tribal communities. Transportation and mobility needs are not the same in all communities, so it is important to offer various options to be flexible and responsive to the community-identified needs. Currently, CARB's suite of clean mobility incentives includes, Clean Mobility Options, Clean Mobility in Schools, and the Sustainable Transportation Equity Project. These projects provide funding for various clean mobility solutions (other than vehicle ownership) including zero-emission car sharing, ride-sharing, vanpools, electric and non-electric bike sharing, ride-hailing, on-demand services, first-mile/last-mile, and other clean mobility solutions.
More Project Information and Highlights
Outreach, Technical Assistance and Capacity Building
A key equity principle to CARB's outreach and technical assistance is building community awareness and capacity across clean transportation and mobility programs and leveraging existing multi-disciplinary partnerships and programs. This principle emerged through the development of CARB's SB 350 Guidance Document which identifies the need to better understand the transportation needs of low-income residents and disadvantaged communities, and increase residents' awareness of clean transportation and mobility options. The Guidance Document also reinforces the need to prioritize incentive projects that demonstrate local economic benefits through workforce development and job training opportunities. These projects and efforts focus on engaging with communities in a more meaningful way to understand transportation needs and gaps, tailoring outreach to increase awareness of funding programs, providing technical assistance to strengthen partnerships and funding accessibility, creating streamlined applications for incentive funding, and expanding workforce training and career development opportunities. Through Access Clean California, Clean Mobility Incentives, and other investments, CARB funds various technical assistance and capacity-building efforts, including:
Outreach
Application Assistance
Project Planning and Development
Implementation Assistance
Community Transportation Needs Assessments
Workforce Training and Development