Indoor Air Cleaners and Wildfire Smoke FAQ
Why are indoor air cleaners important?
Indoor air cleaners help filter out small particulate matter that can cause health impacts. Wildfires produce a range of harmful air pollutants, from known cancer-causing substances to tiny particles, that can aggravate existing health problems and increase the risk of heart attack or stroke. Particulate matter (PM) is the principal pollutant of concern from wildfire smoke for the relatively short-term exposures (hours to weeks) typically experienced by the public. Particles from smoke tend to be very small (with diameters of 2.5 micrometers and smaller). They are small enough to get deep into the lungs and the tiniest, ultrafine particles can pass directly into the bloodstream. The association between PM2.5 and heart and lung health effects is well documented in scientific literature.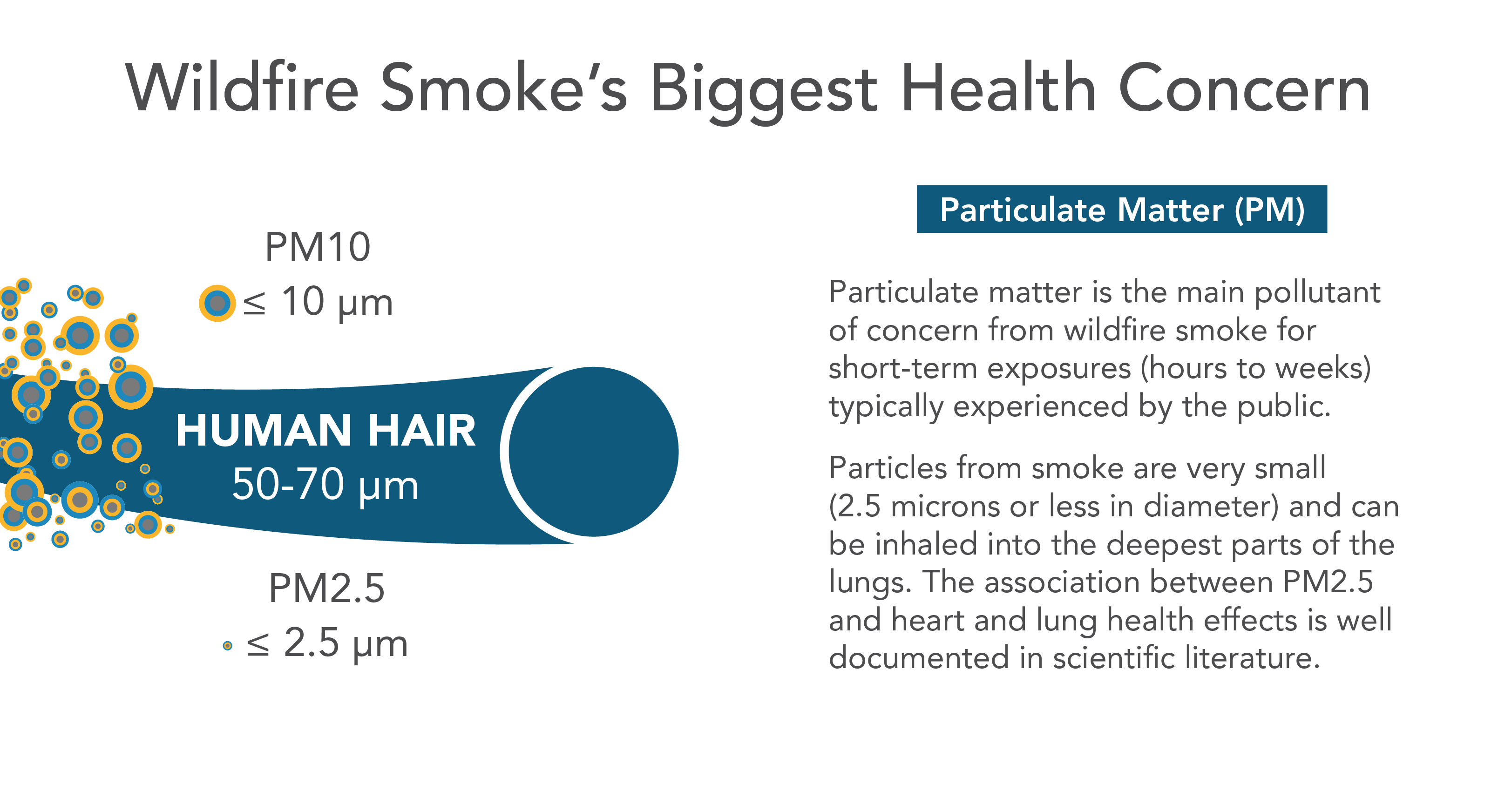 When should I use an indoor air cleaner?
CARB recommends that you use an indoor air cleaner any time the AQI (air quality index) indicates the air is unhealthy, or if you see or smell smoke in the air. Keep in mind that the first step to avoiding poor air quality is to stay indoors if it is safe to do so.
Where do I find the air quality index for my area?
AirNow offers the air quality index for an area by inputting a zip code, city or state. It also offers a fire and smoke map.
How do I choose an effective indoor air cleaner?
CARB recommends choosing a CARB-certified air cleaner as they are legal for sale in California. In addition:
Choose a mechanical air cleaner with a high efficiency particulate air (HEPA) filter because it collects even very small particles well and does not emit ozone or other substances that can be harmful. These air cleaners can dramatically reduce indoor particle levels, in some cases by more than 90 percent. 

Charcoal beds or filters in the air cleaner, especially those with certain coatings, can also help remove some gases produced by fires. This may be helpful for those dealing with odors and for sensitive groups such as older individuals with pre-existing health conditions. 

If your air cleaner of choice includes an ionizer, UV bulb or other technology in addition to a HEPA filter, be sure it is on

CARB's certified air cleaner list

. If it's on the list, you will know that any ozone it emits is within safe limits.

Both particle and charcoal filters in air cleaners should be checked frequently and changed as needed. Owners' manuals usually indicate the normal replacement frequency; more frequent replacement may be needed during fire smoke conditions.
What does CARB-certified mean? Why is a certified air cleaner better?
All indoor air cleaning devices sold in California must be certified by CARB meaning they have been rigorously tested. To be certified, air cleaners must be tested for electrical safety and ozone emissions. Ozone emissions must stay within a concentration limit of 0.050 parts per million. Note: CARB certification does not reflect how effective an air cleaner is. CARB does not evaluate the effectiveness of air cleaners at removing pollutants.
If CARB's certification list does not reflect air cleaner effectiveness, how can I determine an air filter's effectiveness?
CARB has helpful information about air cleaners, including how to find an effective air cleaner at Air Cleaner Information for Consumers. There is also guidance for selecting higher efficiency filters for central heating and air systems.
Why should I only consider CARB-certified air cleaners?
Air cleaner models that are not listed on our certified list may emit high levels of ozone, a known air pollutant that is the main component of smog, and those models cannot be sold legally in California. CARB cautions members of the public who are dealing with smoke issues (or other air pollution concerns) not to be taken in by aggressive marketing approaches from companies trying to sell noncertified air cleaners.
What is the difference between an electronic and mechanical air cleaner?
Air cleaners that are listed as "mechanical" are those that only use physical filtration, such as pleated or HEPA-style filters, and do not generate ozone or ions. Air cleaners that are listed as "electronic" may be capable of generating small amounts of ozone but have been tested and found to produce an ozone emission concentration less than 0.050 parts per million. This category includes ionizers, electrostatic precipitators, photocatalytic oxidation technology, hydroxyl generators, devices with ultraviolet light components, and other electronic air cleaning technologies.
Can I make an air cleaner myself?
Yes. With a few simple steps outlined below, you can make your own air cleaner for your home if obtaining a commercial air cleaner is not possible.
These temporary air cleaners should be used with extreme caution, and only if other air cleaning options are unavailable. Never leave the device unattended. Only use box fans manufactured in or after 2012 – these fans will have a fused plug, which will prevent electrical fires if the device is knocked over. Attach a high-efficiency air filter (MERV 13 rating or higher) to the back of the fan using duct tape or a bungee cord, with the arrow printed on the filter pointing toward the fan (in the same direction as the airflow). Close all windows and doors when the box fan filter is being used. Change the air filter when it gets dirty.
What other steps can I take to protect myself from wildfire smoke?
Visit CARB's Protecting Yourself Wildfire Smoke for more information.
Where can I find more information on air cleaners?
For more information, visit CARB Air Cleaner Information for Consumers or contact aircleaners@arb.ca.gov.