Light-Duty Vehicle Research
Real-world emissions and impact of light-duty vehicles
Light-duty vehicles consist of passenger cars, light-duty trucks and medium-duty vehicles and trucks (EMFAC database). The impact of light-duty vehicles on statewide greenhouse gas emissions and criteria pollutants is large and many regulatory measures are in place to mitigate these impacts. Real-world vehicle operations need to be understood and measured to better characterize the impact that they have on emissions control deterioration, fuel consumption, activity characteristics and high emissions over the vehicle useful lifetime. Additionally, improving fuel economy and adopting zero-emission vehicles require research that helps in achieving air quality improvement and GHG reduction goals. Below is a list of some major projects being undertaken as part of the Vehicle Emissions Research Program at CARB focusing specifically on light-duty vehicles.
On-road light-duty vehicle emissions measurements using remote sensing devices
In order to evaluate the effectiveness of the LEV II regulation in reducing real-world vehicular emissions, and to identify any egregious emission issues in the real world, CARB needs a substantial set of long-term, real-world vehicle emission measurement data. Continued measurements of on-road light-duty vehicle (LDV) exhaust emissions in real-world conditions is a key to monitoring the emission trends over time and to verifying the effectiveness of the California emission regulations. In California, on-road LDV exhaust emissions have been measured successfully using roadside remote sensing devices (RSDs) at a West Los Angeles location every few years since 1999. These measurements were sponsored by CARB and other organizations and conducted by the University of Denver (DU). The measurements provide a longitudinal record consisting of large sets of vehicle emission data. The data suggests that real-world emission factors of carbon monoxide (CO), hydrocarbons (HCs), and oxides of nitrogen (NOX) from LDV have decreased by 70-80% between 1999 and 2015, but the contribution of the highest-emitting vehicles to the total emissions have significantly increased, for example, from 17% in 1999 to 46% in 2015 for HCs.
The findings from these RSD measurement studies demonstrate the effectiveness of California's emission control programs for LDV, and highlight the importance for continued mitigation of emissions from high-emitting vehicles.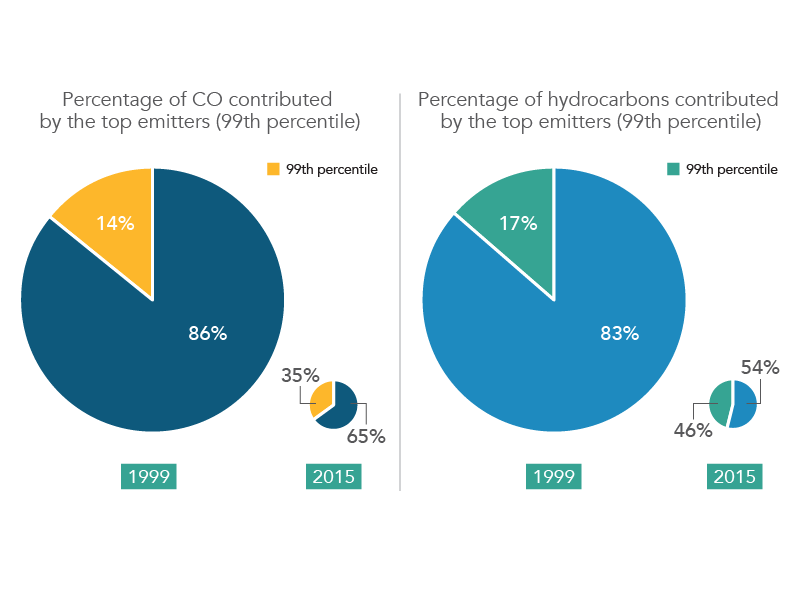 Find out more about this project.
Collection of Real-world Light-Duty Activity Data
Meeting California's ambitious greenhouse gas (GHG) emissions goals will require additional real-world data on vehicular fuel consumption, engine duty cycles, and braking activity. A small pilot study will be conducted in which volunteers collect on-board diagnostic (OBD) and GPS data, either using dedicated OBD dataloggers or inexpensive wireless OBD transmitters that use smartphones as loggers. This data will be used to address questions regarding the accuracy of OBD-reported GHG emissions, and the prevalence of non-tailpipe vehicular emissions. They will improve CARB's inventories of vehicular PM, and indicate any improvements in the accuracy of OBD-reported fuel consumption with new regulatory requirements beginning with model year 2019 vehicles.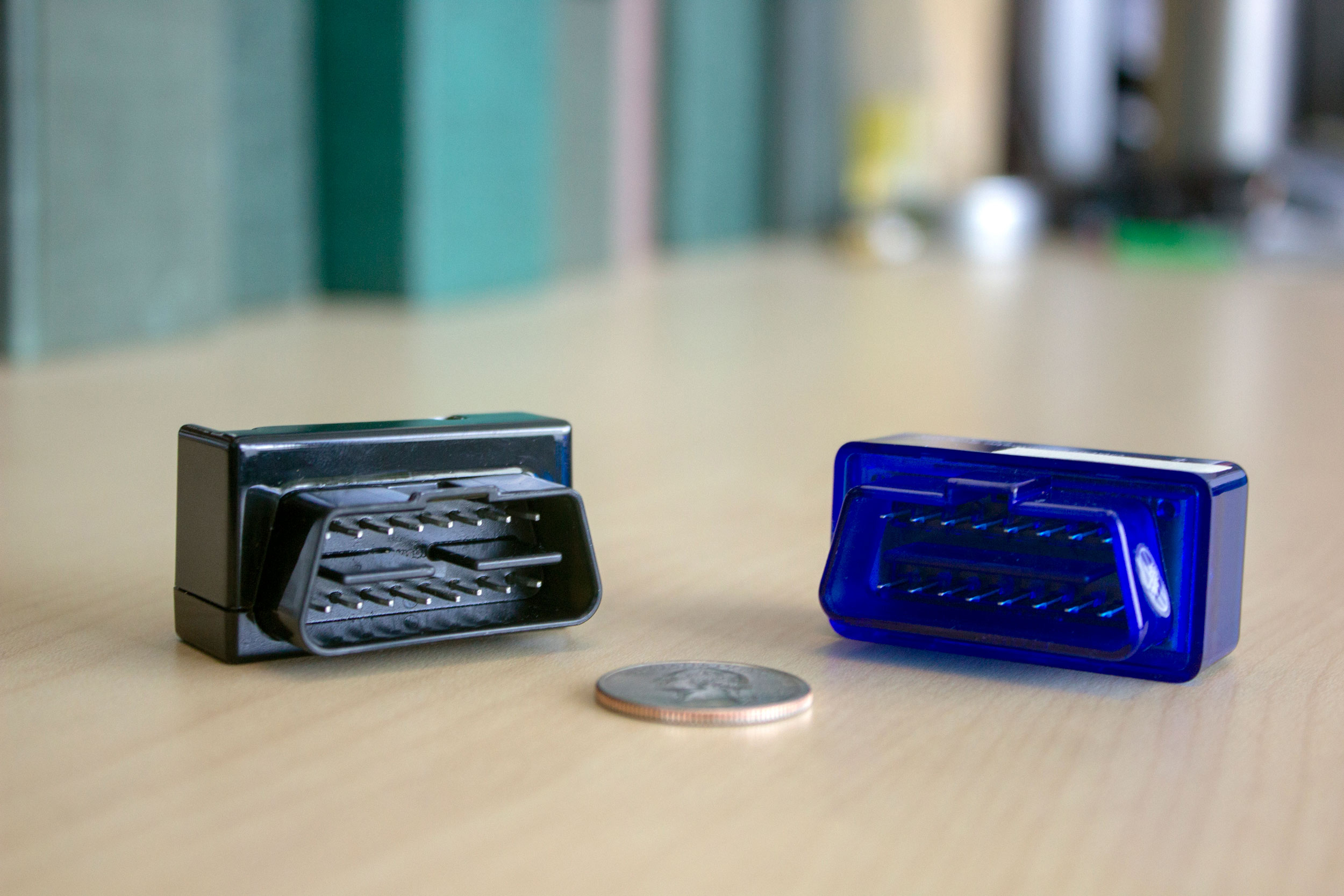 Relevant links
Related study on plug-in electric vehicle household study
Other projects and research efforts
Light-Duty Gasoline Vehicle (LDGV) High-PM Emitters
On-Road Vehicle Emissions Measurements with Remote Sensing Devices (RSD)
On-Road Measurement of Light-Duty Gasoline and Heavy-Duty Diesel Vehicle Emissions