CARB dedicates new Southern California headquarters in Riverside
State-of-the-art facility named in honor of former longtime CARB Chair Mary D. Nichols
Contacts
Stanley Young
Office of Communications
Lynda Lambert
Office of Communications
RIVERSIDE – The California Air Resources Board (CARB) and its partners today dedicated a new state-of-the-art Southern California Headquarters in Riverside designed to carry CARB's acclaimed research and vehicle emissions testing into the future. The new structure, designed to house research and testing of next-generation vehicles, continues a more than 50-year legacy of CARB's previous labs where CARB set groundbreaking pollution standards for cars and trucks.
"Every element of the new Southern California Headquarters – Mary D. Nichols Campus, from the laboratory and vehicle test cells to the stunning architecture, reflects the high standards and notable achievements CARB is recognized for around the world," said CARB Chair Liane Randolph. "This new headquarters will be the incubator of innovative regulatory thinking and research, playing a pivotal role in the transition of transportation in California to zero-emission technologies. That will ensure that we accelerate our actions to protect those communities hardest hit by emissions from heavy truck traffic and freight transport."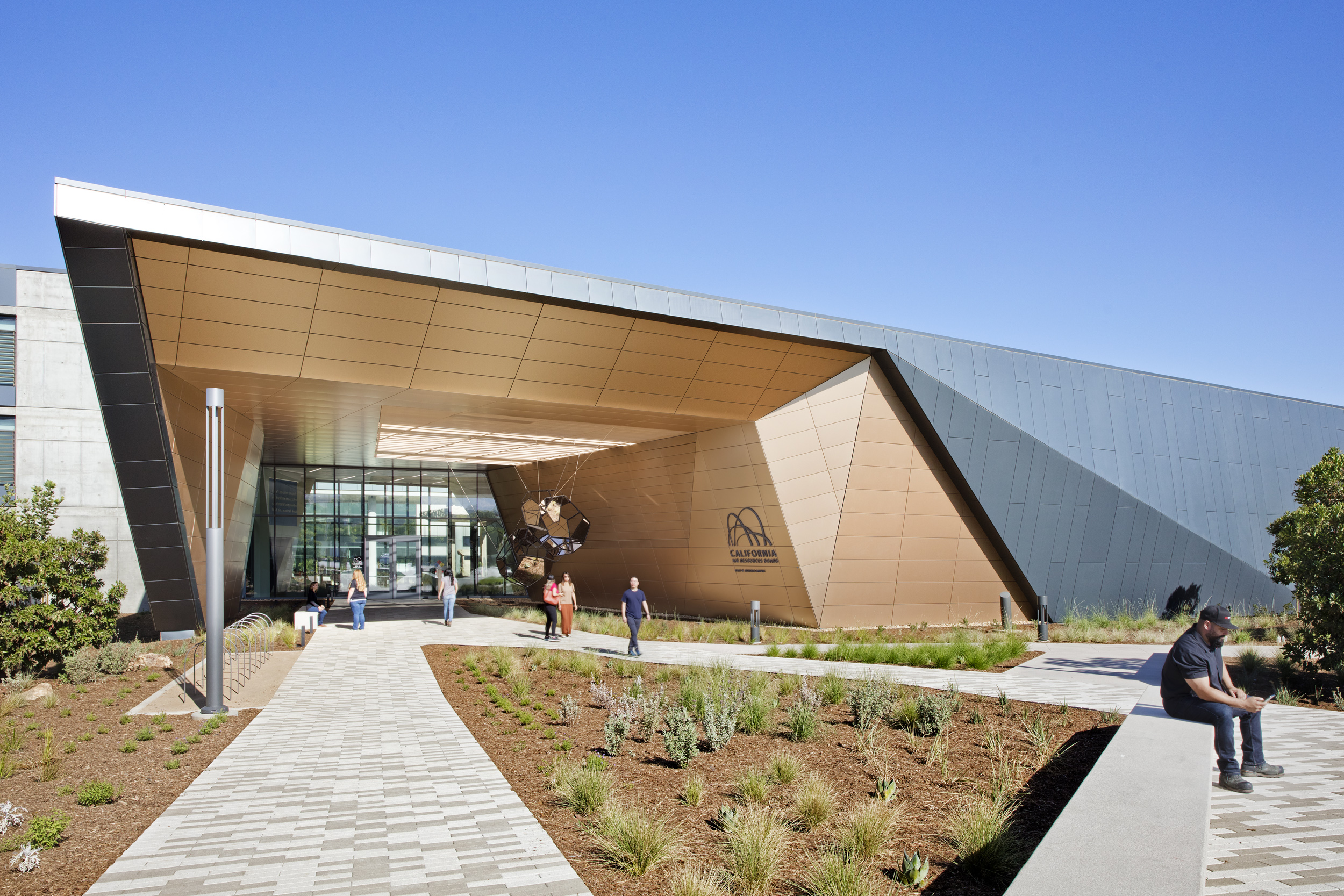 The campus is named in honor of CARB's former Chair Mary D. Nichols whose career at CARB spanned four decades under three different California governors. Nichols is known worldwide for her unwavering commitment to air quality and public health and spearheaded much of California's progress towards those goals.
The 19-acre campus is located on land donated by the University of California, Riverside (UCR) and encompasses a cutting-edge laboratory and advanced chemistry area, as well as administrative space for approximately 460 employees.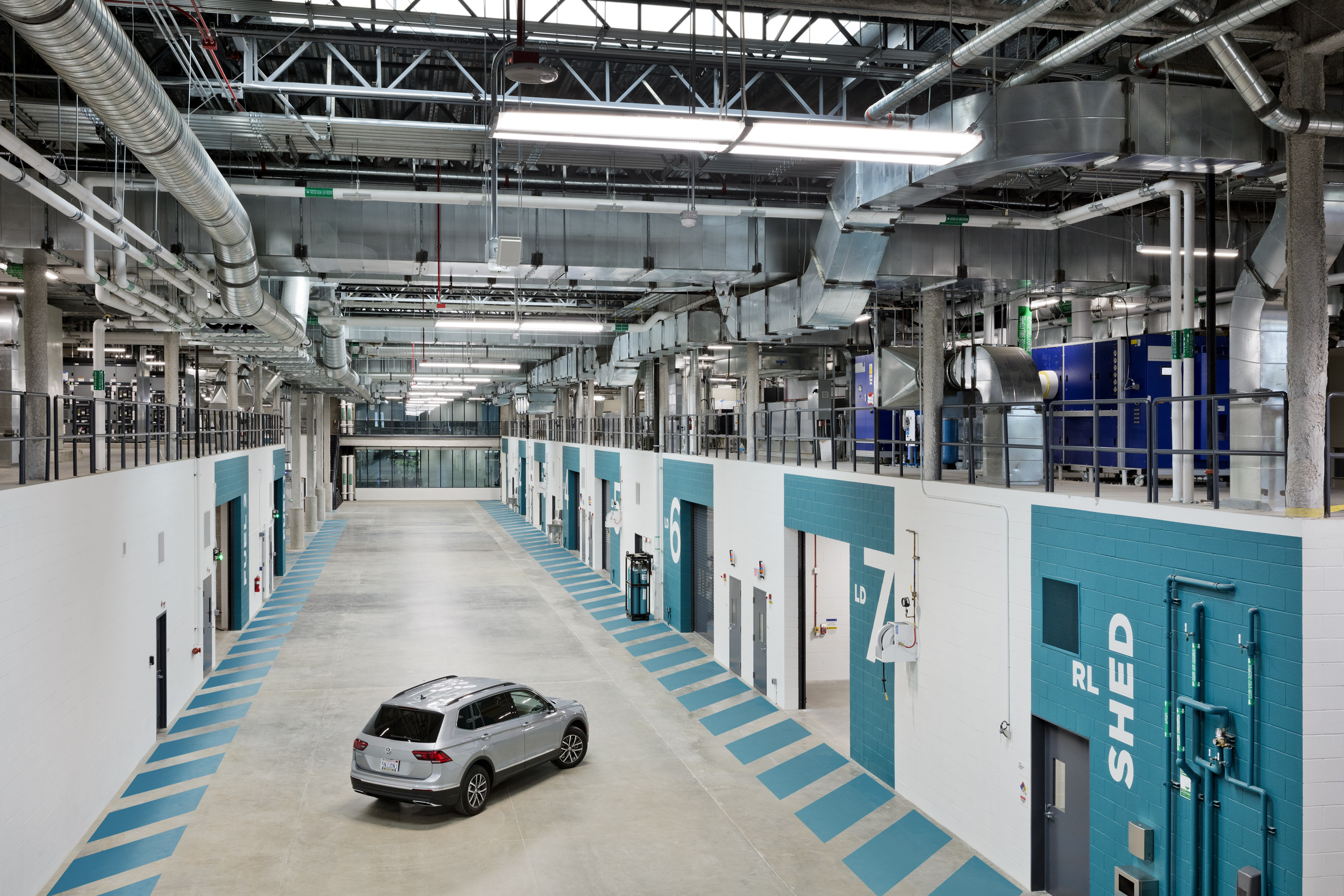 The new facility offers greatly expanded vehicle emissions and testing capabilities built with the future in mind. It contains seven light/medium duty test cells, and three test cells large enough to accommodate the largest heavy-duty trucks and buses. With vehicle technologies rapidly changing, it was also designed to accommodate new test methods for future generations of vehicles and ensure emissions compliance with increasingly stringent standards.
Sustainability drove the striking architecture and every detail of the campus. Designed by ZGF Architects and built by Hensel Phelps, the new headquarters is built to be a green building for the future. At 402,000 square feet, it is designed to be the largest Zero Net Energy building in the United States – producing as much energy as it uses, aided by solar arrays throughout the campus that generate 3.5 Megawatts of electricity, and a chilled beam temperature management system that provides increased energy efficiency and occupant comfort. As a result, the facility achieves Leadership in Energy and Environmental Design (LEED) Platinum certification, and California Green Building Standards Code (CALGreen) Tier 2 standards.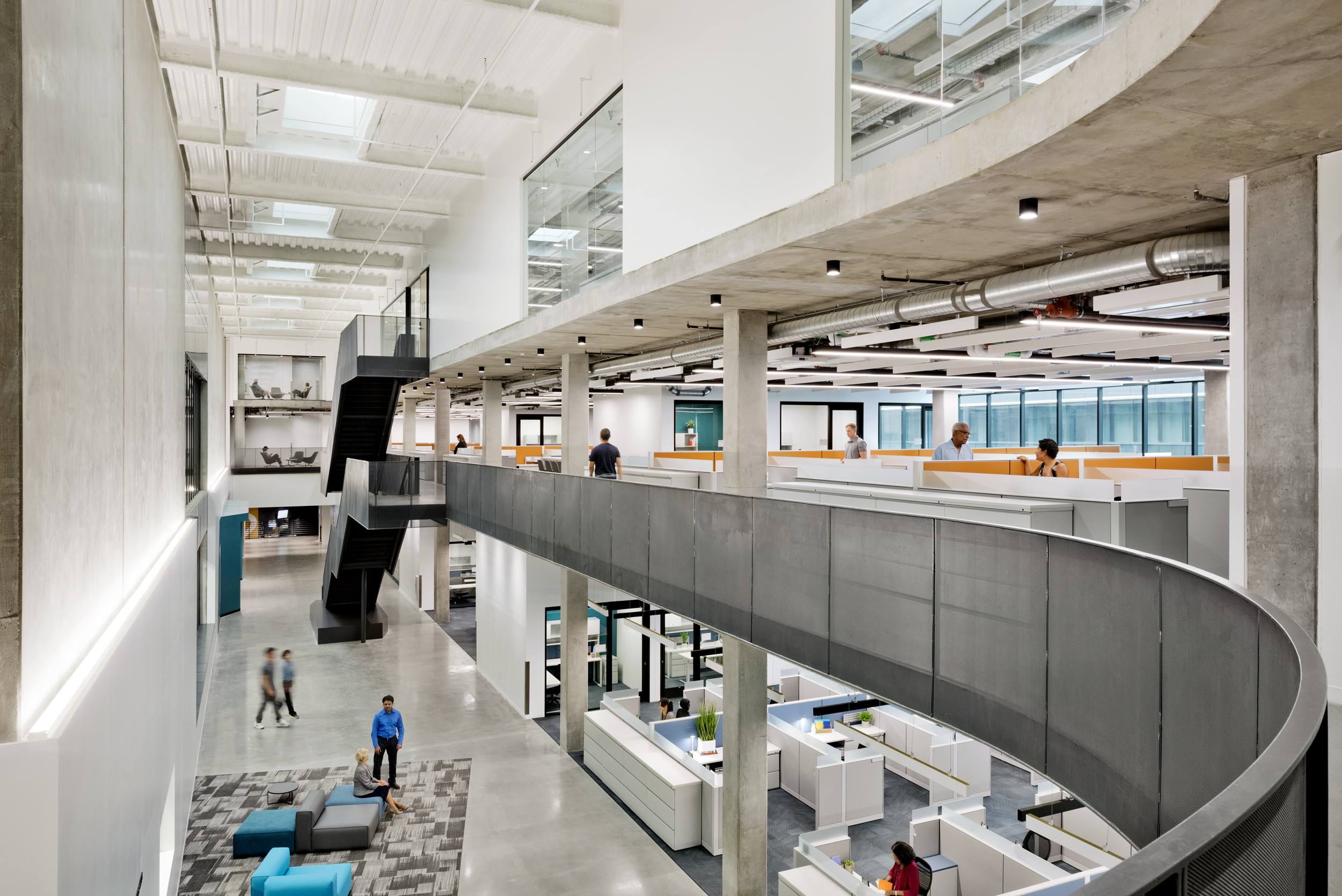 As the state's leading center for assessing the environmental impacts of motor vehicles and other mobile equipment, CARB's laboratory will now take its place as one of the premier vehicle emissions testing facilities in the world. The new lab will accommodate testing for passenger cars, motorcycles, trucks and buses, lawn and garden equipment, small off-road engines and marine engines. A separate advanced chemistry laboratory allows researchers to carry out precise and accurate testing of vehicle fuels and evaporative analysis.
The new headquarters will also play a major role as an anchor in the developing Innovation District supported by the City and County of Riverside, and the Greater Riverside Chambers of Commerce.
Mutually beneficial agreements have also been signed with the educational community in the Riverside area including UCR, UCR's Center for Environmental Research and Technology (CE-CERT), the Riverside Community College District and the Riverside Unified School District. These agreements will utilize CARB's new facility to offer classes, facility tours and educational opportunities for faculty and students to advance research and inspire students at all levels – and especially for disadvantaged communities – to learn more about air quality, the impacts of climate change, and CARB's efforts to clean the air.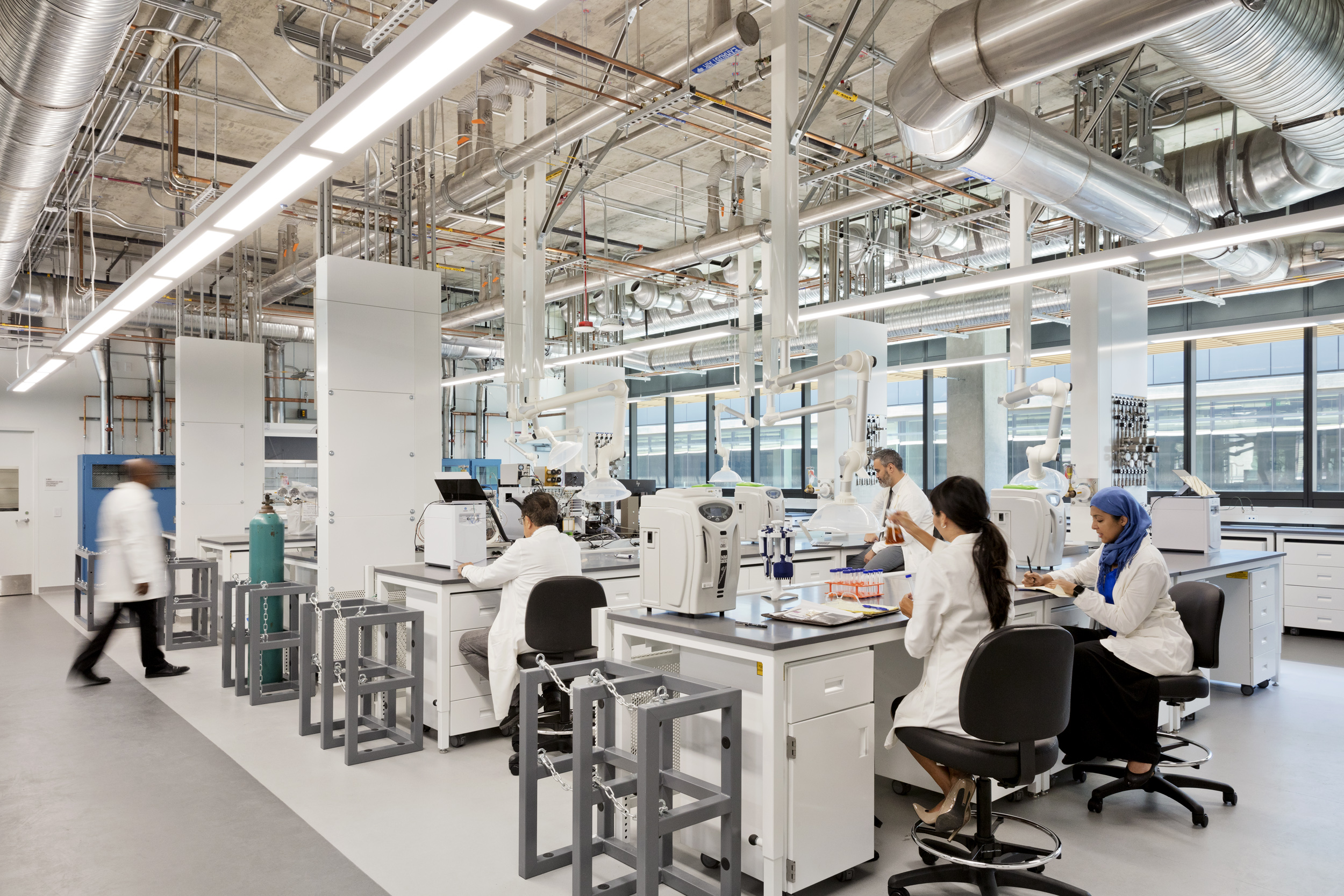 The cost of the new facility is $419 million, which includes $108 million for specialized laboratory and testing equipment, approved by the Legislature in 2016. Of those costs, $154 million came from fines paid by Volkswagen for air quality violations related to the diesel car cheating case. Additional funds came from the Motor Vehicle Account, the Air Pollution Control Fund and the Vehicle Inspection Repair Fund.
The campus also features the largest collection of permanent public artworks addressing climate change worldwide. The dedication itself took place in the courtyard featuring a large sculpture of a fossilized gas station by Allora and Calzadilla. In keeping with that theme, and emphasizing the commitment of California to move away from its reliance on fossil fuels, the classic ribbon-cutting to mark the formal opening of the new headquarters was replaced by cutting a gas hose.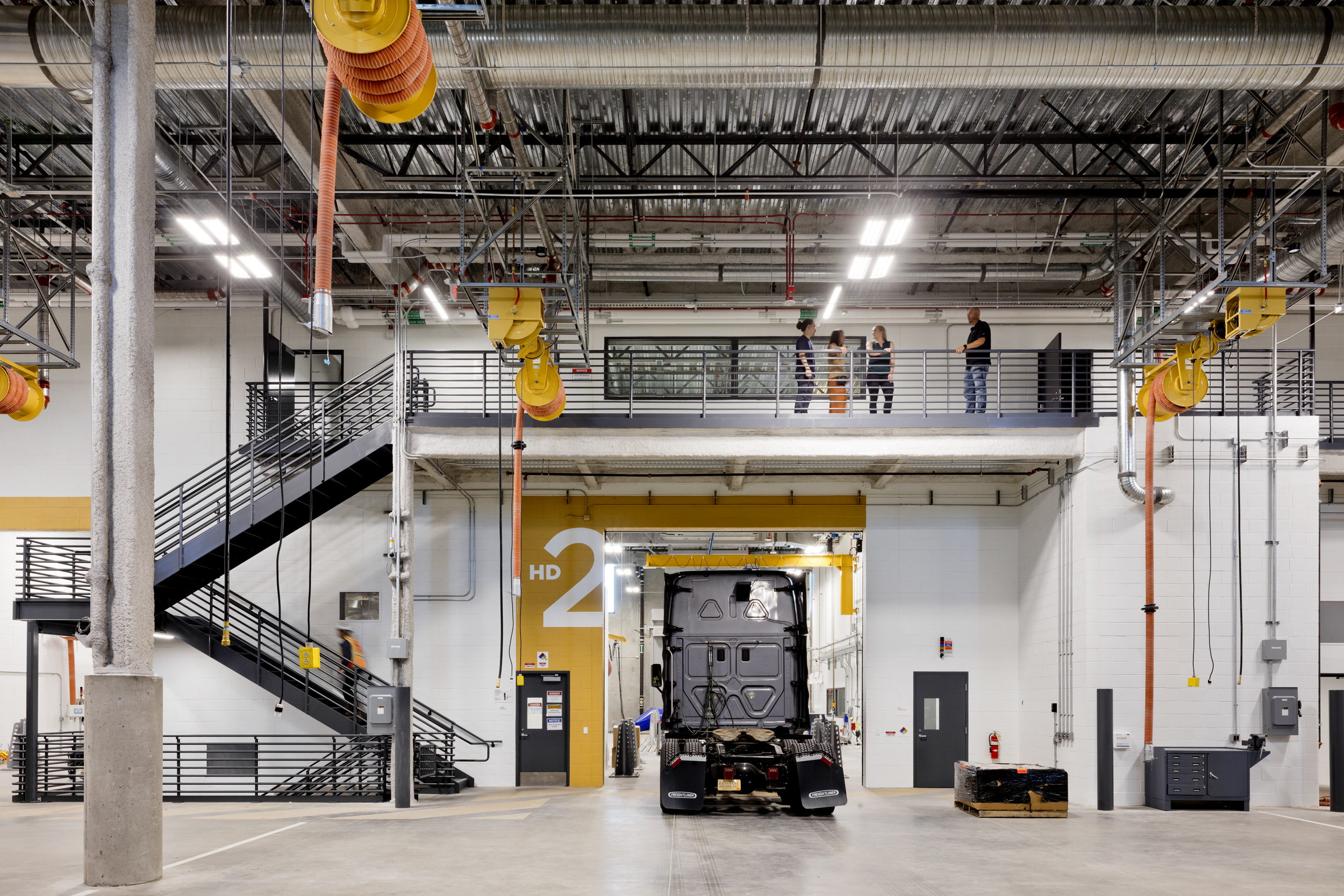 Partner Statements
"Co-locating the southern California headquarters for CARB and the UCR Center for Environmental Research and Technology creates in Riverside the most advanced air quality research hub in the world. We are excited about the research and solutions that our partnership will yield for the world." – Chancellor Kim A. Wilcox, University of California, Riverside
"After many years, the idea of creating a state-of-the-art CARB facility located in Southern California has now come to fruition. We are honored to have CARB here in Riverside, and we are looking forward to collaborating with CARB in a number of research, education, and development opportunities related to climate change and air quality for many years to come." – Matt Barth, CE-CERT Director and UCR Faculty Director of Sustainability
"The County of Riverside is excited that the new Southern California headquarters is open which is the culmination of a collaborative effort by state officials, the county, the City of Riverside, the Greater Riverside Chambers of Commerce, and other important stakeholders. CARB's presence in this region combined with the world-class research and technology transfer occurring at UCR will position the region as a leader in clean energy development." – Karen Spiegel, Chair of the County of Riverside Board of Supervisors
"I cannot think of a more fitting location for the new CARB facility than here in Riverside—California's own City of Arts and Innovation. As demonstrated by a unique collaboration of the private and public sectors, Riverside stands ready to welcome clean tech companies looking to locate near this new headquarters and testing laboratory. If you are a clean tech company, as well as companies and organizations dedicated to sustainability, there is no better place to be than here in Riverside!" – Patricia Lock Dawson, Mayor of the City of Riverside
"The opening of the California Air Resources Board Southern California Headquarters is a game changer for the City of Riverside. We are proud to be one of the partners (UCR, County and City of Riverside) in collaboration to welcome CARB and position our region at the forefront of innovation and technology." – Tom Nightingale, Chair of the Greater Riverside Chamber
CARB's mission is to promote and protect public health, welfare, and ecological resources through effective reduction of air pollutants while recognizing and considering effects on the economy. CARB is the lead agency for climate change programs and oversees all air pollution control efforts in California to attain and maintain health-based air quality standards.