CARB appoints first Native American Tribal Representative to the Environmental Justice Advisory Committee
SACRAMENTO – The California Air Resources Board announced the appointment of Jill Sherman-Warne as the newest, and the first Native American Tribal member of the AB32 Environmental Justice Advisory Committee.
Jill Sherman-Warne is the Executive Director of the Native American Environmental Protection Coalition (NAEPC). She currently works with 27 tribes throughout California, Arizona, Nevada and New Mexico. Sherman-Warne is an enrolled member of the Hoopa Tribe in Northern California. She serves on a variety of boards and committees providing a tribal voice. As a former elected official of her tribe, Sherman-Warne intimately understands how to engage tribes and the barriers to engaging tribes.
"We are delighted to now have a voice that represents California's Native American communities on the Environmental Justice Advisory Committee," said Chanell Fletcher, Deputy Executive Officer – Environmental Justice.  "This will help us better understand how our programs and policies can address the concerns of California Tribal residents regarding air quality and public health in their communities."
---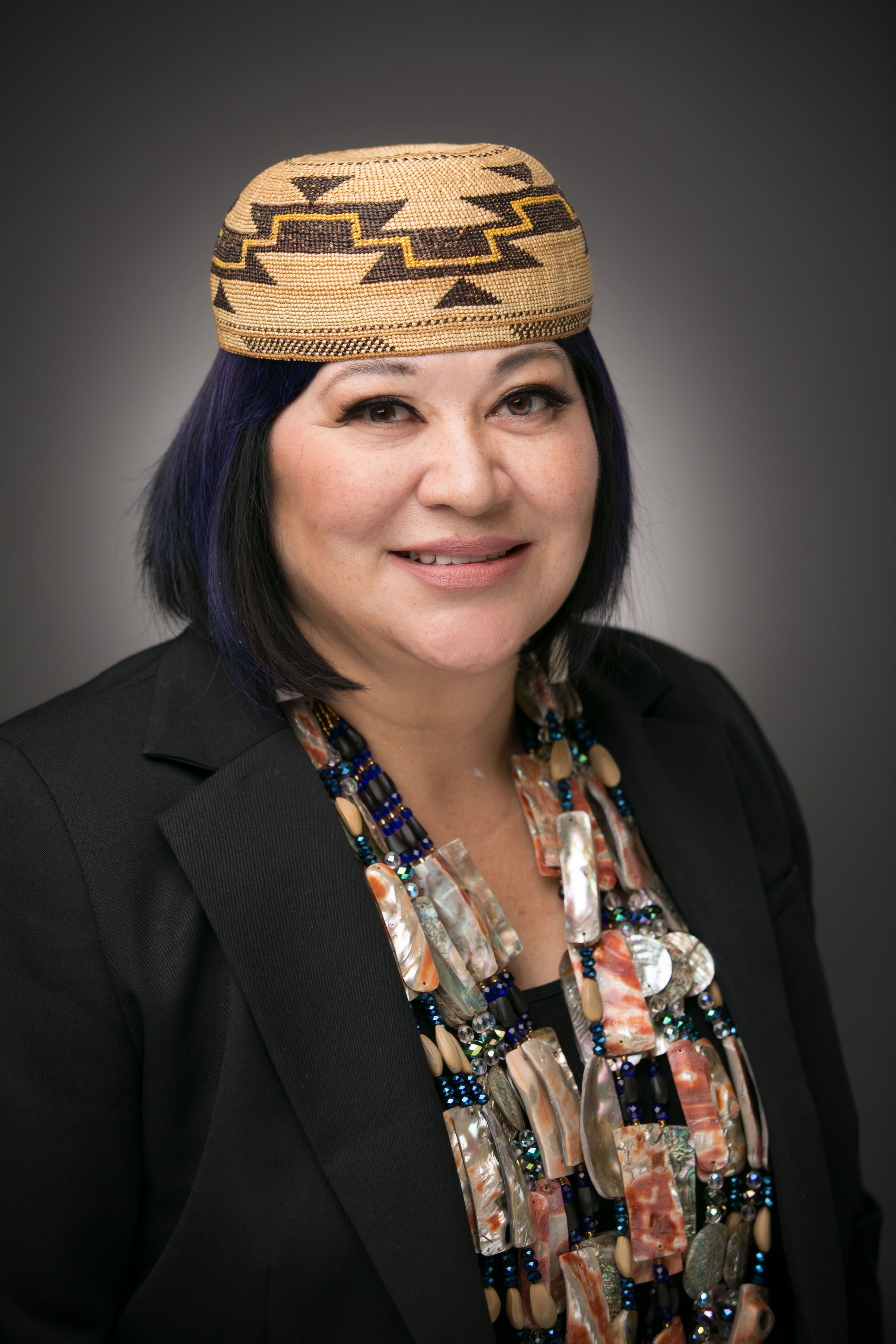 ---
Sherman-Warne graduated from Humboldt State and built her respected professional reputation serving tribes in a variety of capacities from language learning, vocational rehabilitation, grant writing, environmental planning, and emergency response.
Sherman-Warne immerses her energy into building scalable tribal programs to increase and strength the tribal sovereignty as well as increasing the professional capacity of tribal environmental staff and engaging tribes on environmental issues. 
Sherman-Warne enjoys providing tribes the necessary tools to improve their capacity and capability to meet and exceed federal standards without increasing management burdens.
Sherman-Warne is a Senior Consultant to the Environmental Finance Center West and currently serves as a member of the San Diego American Indian Health Clinic Board of Directors, UC San Diego Chancellor's Community Advisory Board, San Diego Water Advisory Board and on the Clean Vehicle Assistance (CVA) Advisory Board.
Her first session with the Environmental Justice Advisory Committee was on February 28.
CARB's mission is to promote and protect public health, welfare, and ecological resources through effective reduction of air pollutants while recognizing and considering effects on the economy. CARB is the lead agency for climate change programs and oversees all air pollution control efforts in California to attain and maintain health-based air quality standards.