California officials testify against Trump Administration's proposed plan to roll back cleaner car standards
FRESNO – Top California policymakers testified today in strong opposition to the Trump Administration's proposed rule rolling back existing cleaner cars standards.
Speaking at a hearing in Fresno, representatives from four state agencies involved in climate and public health policy told the hearing that the proposal would eviscerate current greenhouse gas emission standards for model year 2021-2026 vehicles and put in place weakened emission and fuel efficiency standards at the expense of public health, the economy and the environment.
"This proposal to retreat from current national standards is unsupported by science or technology and, if adopted, would ultimately hurt consumers, inject significant uncertainty into the automobile industry, jeopardize public health and undermine our efforts to protect our air and climate. Further, the challenge to California's authority to develop vehicle emissions standards is illegal and disregards a successful, decades long federal-state partnership that states use to protect their people." said Matthew Rodriquez, California's Secretary for Environmental Protection.
On April 13, 2018, the Trump Administration took the first step toward dismantling the national program when it issued a revised final determination that claimed the federal greenhouse gas standards for model year 2022-2025 vehicles were no longer appropriate. The Administration failed to provide appropriate or relevant evidence for this arbitrary and capricious revision of the previous final determination.
Today's public hearing in Fresno is one of three that U.S. EPA and the National Highway Traffic Safety Administration (NHTSA) are holding around the country after releasing their notice of proposed rulemaking to roll back the vehicle greenhouse gas emissions and corporate average fuel economy (CAFE) standards for model years 2021-2026 passenger cars and light-trucks in August.
"I am here today to ask U.S. EPA and NHTSA to withdraw their incongruously named 'SAFE' rule," said Mary D. Nichols, Chair of the California Air Resources Board. "There is nothing safe about this proposal.  It turns its back on decades of progress in cleaning up cars and trucks, ignores available and cost-effective clean vehicle technology, wastes gasoline, and pumps more climate-changing gases into the atmosphere."
Instead of adopting maximum feasible standards to increase vehicle fuel efficiency, as federal law requires, the Administration is moving to freeze the standards at the 2020 level through model year 2026. At present, the car industry is on track to meet or exceed the standards at issue.
Drew Bohan, Executive Director of the California Energy Commission, told the hearing that the state is making tremendous progress on cleaner cars.
"California already has 450,000 zero-emission vehicles on our roads. And virtually all of those have been added in just the last decade," he said. "This transition to ZEVs is accelerating, with sales in July and August of this year beating all previous records – a trend we anticipate will continue as consumers continue to see how inexpensive and exciting these cars are to operate."
Leading a coalition of 17 states and the District of Columbia, Governor Brown, Attorney General Becerra, and CARB sued the EPA on May 1st over the EPA's April 13th action. State officials have since vowed to fully defend the existing standards.
---
Background
In 2010, the U.S. EPA, NHTSA, CARB, and car manufacturers established a unified national program harmonizing greenhouse gas emission standards and fuel efficiency (CAFE) standards. In 2012, the agencies extended the national program to model years 2017-2025 vehicles. As part of the program, California and the federal agencies agreed to undertake a mid-term evaluation to determine if the greenhouse gas emission standards for model years 2022-2025 vehicles should be maintained or revised.
In January 2017, the EPA completed the mid-term evaluation by issuing a final determination, affirming that the existing standards were appropriate and would not be changed. The EPA arrived at this conclusion based on an extensive record it developed in conjunction with CARB. CARB confirmed in March 2017 that the agreed-upon standards for model years 2022-2025 were appropriate and feasible.
The federal Clean Air Act (CAA) preserves California's authority to set its own stricter-than-federal vehicle emissions regulations to address the State's extraordinary air quality challenges and because it had vehicle air quality regulations on its books predating the CAA and EPA. Since then, CARB has adopted, implemented, and enforced a wide array of nation-leading air pollution controls, based on a strong foundation of science and reflecting a longstanding partnership with federal air quality regulators. Its pollution control strategies have proven to be a model for other states, the nation, and other countries.
The ability of other states to adopt California standards, as long as they are as or more stringent than federal standards, is written into the CAA Section 177.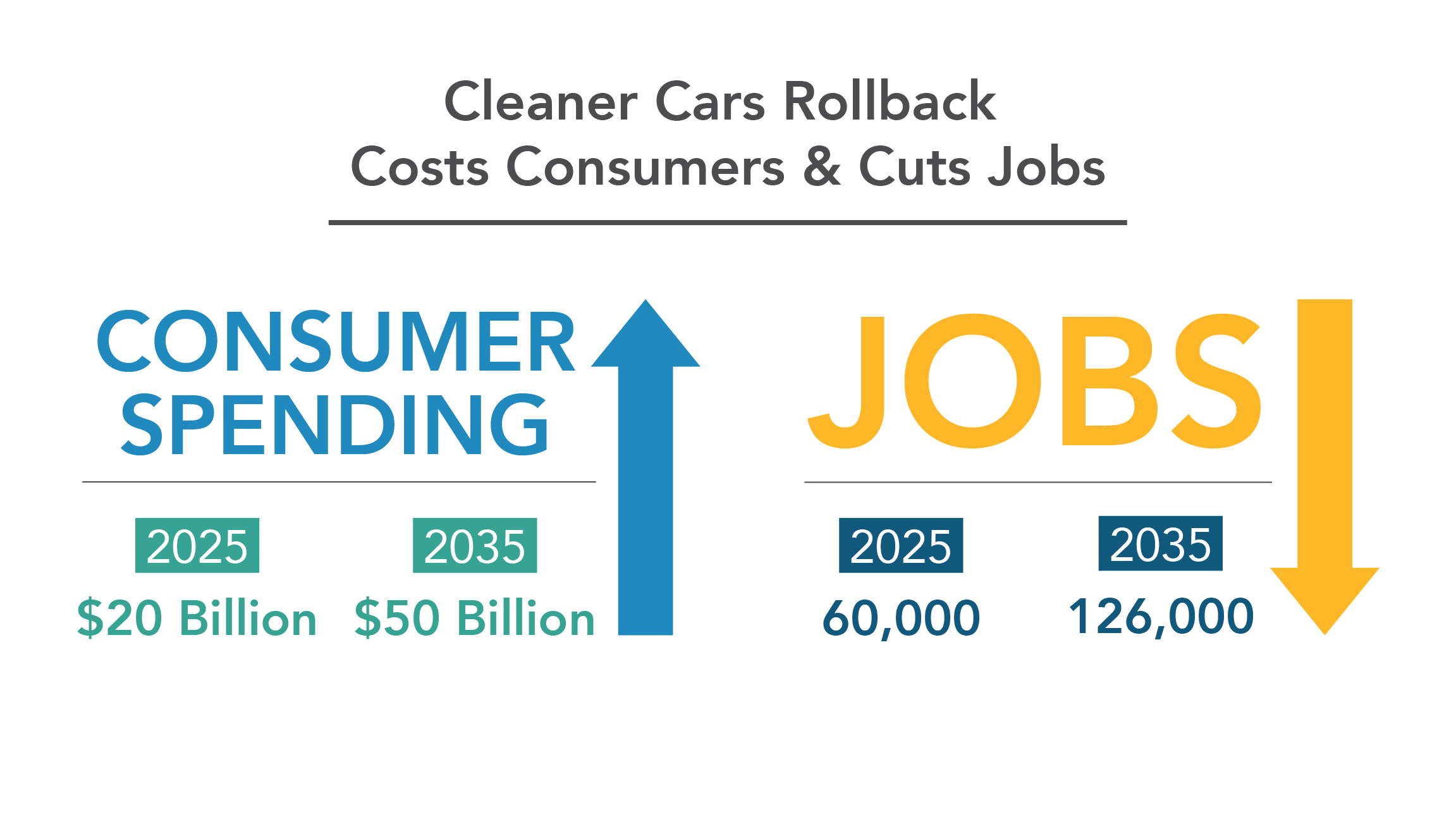 CARB is the lead agency in California for cleaning up the air and fighting climate change to attain and maintain health-based air quality standards. Its mission is to promote and protect public health, welfare, and ecological resources through the effective reduction of air and climate pollutants while recognizing and considering effects on the economy.