LCTI: Zero-Emission Hydrogen Ferry Demonstration Project
Advanced Technology Demonstration and Pilot Projects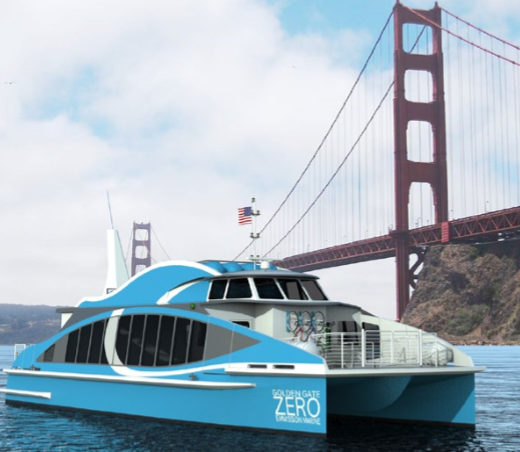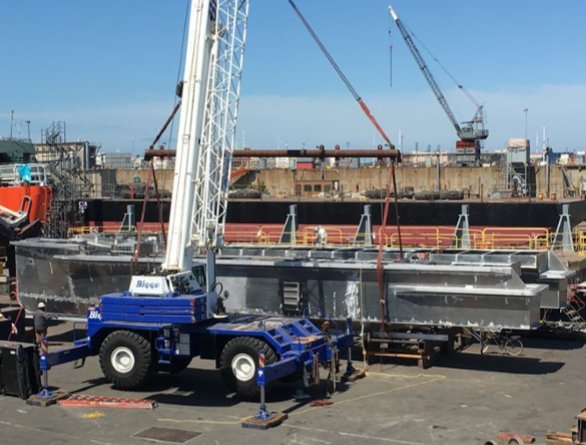 Bay Area Air Quality Management District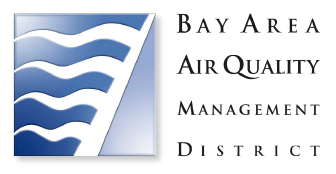 June 08, 2018 – December 31, 2021
Project Details:
This project funds the development, construction, and demonstration of "Sea Change," an electric ferry powered by hydrogen fuel cells. The project serves to demonstrate the use of an electric ferry powered by hydrogen fuel cells for passenger and freight service. Its demonstration will take place on San Francisco Bay and will operate between Ports of San Francisco and Oakland. It will also demonstrate a number of operations, including sightseeing and education trips on San Francisco Bay.
This project is made possible by a $3 million demonstration grant awarded to the Bay Area Air Quality Management District by the California Air Resources Board. Under this grant, project partner SWITCH Maritime serves as the project management lead for technology development and demonstration, and Sandia National Laboratories serves as the lead for analysis of data collected from ferry operation.
The Bay Area Air Quality Management District (Air District) is a public agency working to produce a healthy breathing environment for everyone living in the Bay Area and to mitigate climate change. It became the first air pollution control agency in the country upon its creation by the California Legislature in 1955. Since then, the Air District has regulated air pollution for the nine counties that surround San Francisco Bay and has built a grant program that reduces air pollution and advances the frontier of technology. This project is another example.
This project will demonstrate the first passenger ferry powered by hydrogen fuel cells in the United States. In doing so, it will create a path for commercialization of hydrogen fuel cells as of zero-emission marine technologies. The data collected through this project will also contribute to development and use of hydrogen fuel cells in additional applications (e.g., industrial freight transportation).
Grantee:
Bay Area Air Quality Management District
Partners:
SWITCH Maritime, Golden Gate Zero Emission Industries, Sandia National Laboratories, All-American Marine, Bay Ship and Yacht, BAE Systems, Cummins, Xalt, and Hexagon, Hornblower and Port of San Francisco.
Grant Amount
| | |
| --- | --- |
| CARB Contribution | $3,000,000 |
| Matching Funds | $2,465,100 |
| Project Total | $5,465,100 |
---
Vehicles/Equipment Funded
The Sea Change is a 70-foot aluminum catamaran designed by Incat Crowther with a top speed of 20 knots and a capacity up to 75 passengers. Construction is being completed by All-American Marine in Bellingham, WA. The electric propulsion system is provided by BAE Systems and powered by three independent 120 kW fuel cells built by Hydrogenics, a division of Cummins Inc. The Sea Change will have enough on-board hydrogen storage capacity for up to two days of normal operation.
---
Lessons Learned
A partnership with the capacity and rapport to accommodate unexpected events and make changes nimbly is an important asset, especially for an event as big as the COVID-19 pandemic.

Assuring ample time for regulatory review helps a first-of-its-kind project avoid disruptions to its development timeline and better enables it to create a blueprint for future, faster regulatory review and approval for a new technology or technology application.

A robust, resilient team maximizes the chance for success when commercializing a first-of-its-kind technology. One way to create such a team is to draw together partners with best-in-class domain expertise, who can better manage anticipated and unanticipated project complexities.
---
Status Updates
The vessel is fully built and about to undergo sea trials under the supervision of the US Coast Guard. It is expected to begin demonstration and data collection on San Francisco Bay in the Summer 2022.
---