Clean Transportation Projects by Region
Low Carbon Transportation Investment projects are a key component in California's long-term transformation to clean and equitable transportation. For illustrative purposes, the state is divided into four regions: Northern, Central, Coastal and Southern Region. Under each region is information on projects within that region, including a brief description, location, grant amount, resource contribution and demographics of community served by project. For more detailed information, click on the link for each region.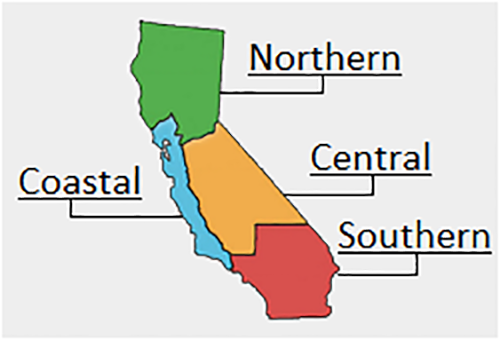 There are six different categories of funded projects: Regional Clean Mobility Projects, Clean Mobility Options Voucher Pilots (CMO), Sustainable Transportation Equity Projects (STEP), Clean Mobility in Schools Projects (CMiS), Rural School Bus Pilot Projects and Advanced Technology Demonstration and Pilot Projects.