LCTI: San Joaquin Valley Zero-Emission Cargo Handling Demonstration Project
Advanced Technology Demonstration and Pilot Projects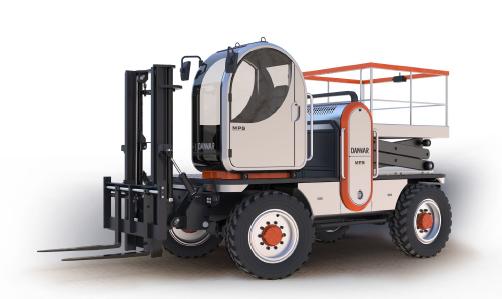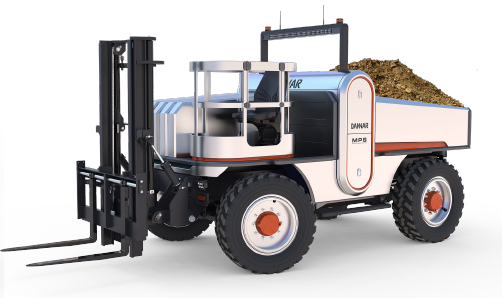 San Joaquin Valley Air Pollution Control District

Summer 2018 - Summer 2021
Project Details:
The San Joaquin Valley Zero-Emission Cargo Handling Demonstration Project (Project) will accelerate the commercial deployment of zero-emission off-road technologies by demonstrating two state-of-the-art battery-electric 30,000-pound capacity forklifts with additional cargo handling attachments at the Port of Stockton—significantly reducing GHG emissions and eliminating criteria pollutants and exposure to associated toxic diesel emissions to benefit adjacent and surrounding disadvantaged communities. DANNAR has developed an off-road battery-electric cargo handling mobile platform, on the cusp of commercialization, that offers multi-function capabilities that can efficiently replace multiple pieces of single-purpose, conventional diesel cargo handling equipment currently used by ports, freight support facilities, distribution centers, warehouses, and intermodal yards throughout California.
The proposed Project will provide economic and environmental benefits and demonstrate the scalability, practicality, and economic viability of widespread transformation of zero-emission heavy-duty cargo handling equipment to help implement the Sustainable Freight Action Plan, AB 32, SB 32, AB 118, and SB 535.
Grantee:
San Joaquin Valley Air Pollution Control District
Partners:
San Joaquin Valley Air Pollution Control District, DD DANNAR LLC, ChargePoint, carbonBLU and Port of Stockton.
Grant Amount
| | |
| --- | --- |
| CARB Contribution | $772,555 |
| Matching Funds | $403,540 |
| Project Total | $1,176,095 |
---
Vehicles/Equipment Funded
Two DANNAR 4.00 Mobile Power Stations (MPS)—zero-emission, battery-electric 30,000-pound forklifts combined with additional heavy-duty cargo handling and freight attachments: one with a dump truck bed and the second with an electric vertical scissor-lift. MPS features:

126kWh and 168kWh respectively in each MPS of energy storage in high-capacity BMW lithium ion battery packs

Energy Export panel with two 240VAC outlets and three 120VAC outlets

Four-wheel drive and four-wheel, multi-mode steering

Full-time 4X4 electric drive with regenerative braking

Towing Capacity: excess of 600,000 lbs.

Submersible up to four feet

Two ChargePoint DC fast chargers to charge both MPSs and will provide opportunities to expand the fleet of zero-emission forklifts.
---
Lessons Learned
Technology for zero-emission electrics vehicles has evolved to levels allowing for peak performance and productivity in work vehicles.

Tier 1 suppliers of off-road equipment are universally shifting focus and product development to electric components.

Operators of electric work vehicles are very receptive to the enhanced machine operation and increased performance of ZEV machines.
---
Status Updates
DANNAR completed assembly for the Mobile Power Stations and delivered them to the Port of Stockton for data collection.

DANNAR worked closely with the Port of Stockton to provide ongoing customization to the MPS in order to parallel the functional abilities of a baseline forklift.

Once the MPSs were deployed, CarbonBLU worked with the Port of Stockton and DANNAR to establish and complete the emission testing.

The final report for the project was submitted to CARB on July 1st, 2021. 
---