LCTI: Multisource Green Omni Terminal Project
Advanced Technology Demonstration and Pilot Projects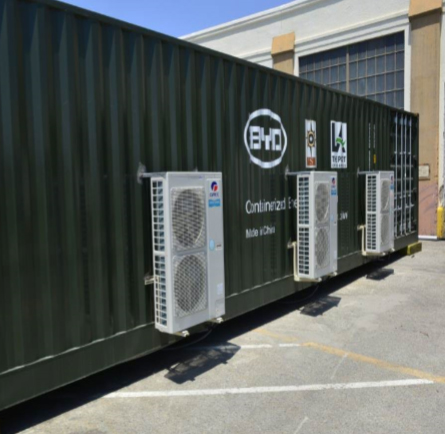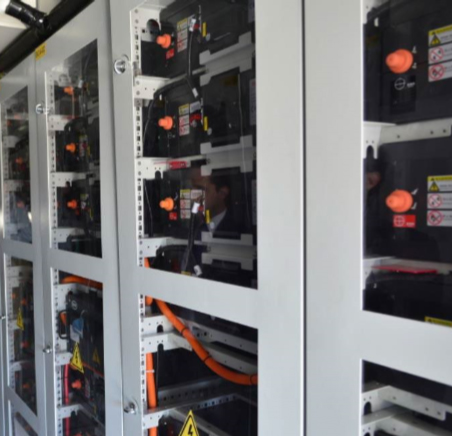 City of Los Angeles, Harbor Department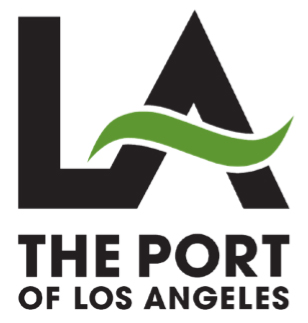 Summer 2016 - Winter 2021
Project Details:
A cornerstone of the San Pedro Bay Ports' Clean Air Action Plan (CAAP), adopted in 2006 and updated in 2010 and 2017, is the Technology Advancement Program established to facilitate the development and demonstration of clean technologies to support CAAP goals. To achieve the scale of technology development for a zero emission transformation, however, the San Pedro Bay Ports have needed to move beyond the small scale projects to larger operational scale and multi-source projects, benefitting from local, state and federal grants. The Port of Los Angeles (Port) Multi-Source Green Omni Terminal Project is one such project. This project has allowed the Port and the Pasha terminal to demonstrate various prototype zero emission cargo handling equipment, heavy duty vehicles, and an emissions capture system in a live terminal setting--demonstrating the challenges with deploying prototype equipment.
The objective of the project is to deploy equipment and infrastructure, conduct emission testing, and practical demonstration of zero and near-zero emission technologies with a high potential to be commercialized. Specifically, it demonstrates 10 zero emission vehicles, an at-berth vessel emission control system, a solar microgrid with battery storage, engineering construction infrastructure and project management. These demonstrations are the critical first steps in transitioning the Pasha terminal and other marine terminals to a zero emissions terminal.
Grantee:
City of Los Angeles, Harbor Department
Partners:
Pasha Stevedoring & Terminals, Burns and McDonnell, BYD Motors, Clean Air Engineering, TransPower and Perma City Construction Corp.
Grant Amount
| | |
| --- | --- |
| CARB Contribution | $14,510,400 |
| Matching Funds | $12,092,000 |
| Project Total | $26,602,400 |
---
Vehicles/Equipment Funded
Five Battery Electric Yard Tractors (2 TransPower, 2 BYD, and 1 Kalmar Ottawa)

Three Battery Electric 21-ton Forklift repowers (TransPower)

Two Battery Electric On-road Drayage Trucks (TransPower)

One At-berth Vessel Emission Control System -ShoreKat (Clean Air Engineering Maritime)

2.6 Megawatt Battery Storage System (BYD)
---
Lessons Learned
This project highlighted the challenges and complications with the deployment of prototype equipment at an operating marine terminal.  Some of the technology partners have already made adjustments to their next generation of equipment based on lessons learned from this demonstration.  The lessons learned on this project have influenced subsequent demonstration and grant projects.
Recent lessons learned:
Require Maintenance and Repair personnel to review specifications for new equipment in detail prior to placing order.  This should minimize the need to modify equipment after delivery.

Be aware of any Cal OSHA and permitting documentation that may be required by the demonstration partner prior to operating the equipment. Build this time into the project schedule.

Confirm that project partners with long term (multi-year) grant commitments have long term entitlement to the project location prior to starting the project.

Use standardized charging, rather than proprietary charging, whenever possible (standard EVSE's were not commercially available at the start of this project, so the terminal has multiple chargers with varying connections)
---
Status Updates
In 2020, the BYD EVSE were permitted and energized and the BYD yard tractors were put into service and are used in operation when ships are being offloaded. One of the BYD yard tractors continues to work well. One is being evaluated because it will not stay charged. The TransPower yard tractors and forklifts are at the terminal, and will be put into service when Cal OSHA terminal requirements are satisfied. The two on-road trucks were put into service and shortly thereafter began experiencing transmission issues. Those are currently being addressed.   A Kalmar/Ottawa electric yard tractor was recently added to the project. It is at the terminal and will be put into use in Summer 2021. The demonstration period for ShoreKat emissions control system was complete in March 2020. The battery storage system is being permitted and the solar panel array installation has been delayed. Overall, the operating time for all of this project equipment has been much lower than expected to date.
---