LCTI: Demonstration of Zero-Emission Technologies for Freight Operations at Ports
Advanced Technology Demonstration and Pilot Projects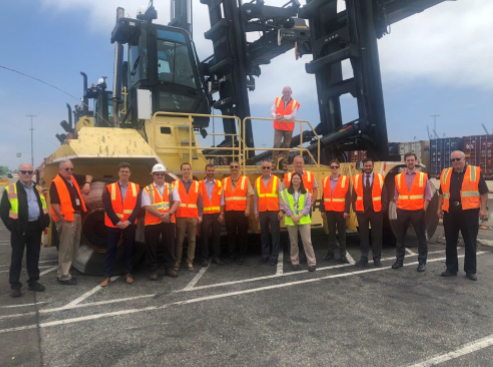 Center for Transportation and the Environment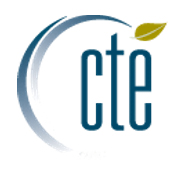 May 2018 - May 2022
Project Details:
The project team, led by the Center for Transportation and the Environment, is building an electric top loader with a fuel cell range extender and wireless charging for demonstration. The electric top loader will be developed, integrated, and built by Hyster Yale Group (HYG) with the fuel cell engine provided by Nuvera, wireless charging provided by WAVE, and mobile hydrogen fueling provided by IGX. Fenix Marine Services will demonstrate the electric top loader in regular container handling service at the Port of Los Angeles.
The objective of this project is to develop and demonstrate zero-emission, heavy-duty, off-road equipment for future commercialization by a major OEM. With the assembled team, this technology has the potential for widespread commercialization and significant transformation of the industry. The vertical integration of zero-emission equipment production by a large and well-regarded OEM provides a clear path towards commercialization. The project represents the commitment to develop advanced technologies that are necessary to meet California's air quality and climate goals while achieving reductions of greenhouse gas, criteria pollutant, and toxic emissions. These emissions reductions at the Port of Los Angeles will benefit nearby disadvantaged communities.
The demonstration will occur in regular terminal operation services and will utilize both onsite hydrogen refueling and wireless charging deployed by the team. The team will collect and analyze data from the demonstration to determine the effectiveness of meeting the project objectives.
Grantee:
Center for Transportation and the Environment
Partners:
Hyster-Yale Group, Inc. (HYG), Nuvera Fuel Cells LLC and Wireless Advanced Vehicle Electrification, Inc. (WAVE) by Ideanomics.
Grant Amount
| | |
| --- | --- |
| CARB Contribution | $6,508,543 |
| Matching Funds | $2,366,159 |
| Project Total | $8,874,702 |
---
Vehicles/Equipment Funded
One (1) fuel cell hybrid electric top loader developed and built by Hyster-Yale Group.

Two (2) 45-kW fuel cell engines developed and built by Nuvera Fuel Cells, LLC.

One (1) 250-kW wireless charging system developed and built by WAVE.

One (1) hydrogen mobile refueler furnished by IGX Group.
---
Lessons Learned
Robust communication between the integration team and component suppliers is critical during subsystem validation to avoid unintended, downstream effects on overall system performance

Componentry associated with zero-emission transportation is pre-commercial and require extensive validation and tuning to fit the application requirements
---
Status Updates
Site design and construction has been completed, including installation of the wireless charging system and H2 mobile refueler, in preparation for the vehicle demonstration expected to begin in early Q4 2021.

The DC/DC converter layout redesign to counteract electromagnetic interference has been completed and fully integrated into the vehicle.

The truck is currently going through final validation before being disassembled and packaged for shipping from HYG's facility in Germany to the Port of Los Angeles to begin the demonstration.
---