LCTI: Community Transportation Watsonville Needs Assessment
Clean Mobility Options Voucher Pilot Program
Community Transportation Needs Assessment
Regeneración - Pajaro Valley Climate Action (sponsored by Social Good Fund) | 

Community Transportation Watsonville Needs Assessment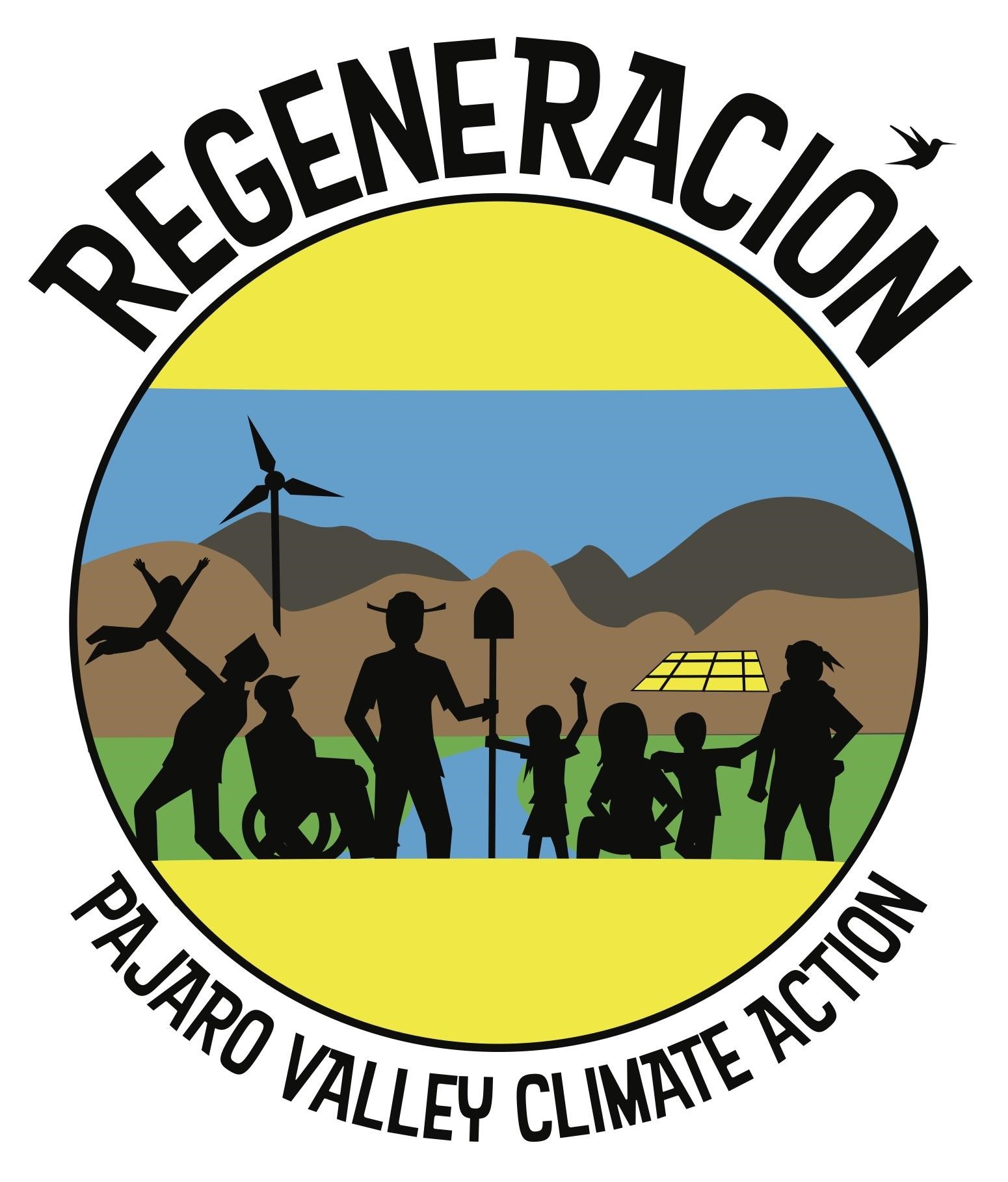 December 2020 – September 2021
Project Details
For the needs assessment effort, Regeneración and Ecology Action used a variety of outreach strategies to collect survey responses such as door-to-door outreach, mailers to residents, tabling at events, posters and flyers, and social media. All materials were produced in English and Spanish, and the majority of in-person outreach was conducted in Spanish. Regeneración and Ecology Action analyzed both locally and nationally generated transportation datasets and indicators to inform our survey and engagement strategy for the two target disadvantaged communities. Our team was successful in collecting over 200 community responses, and data will be shared with the City of Watsonville and other partners to inform future transportation programs.
To learn more about project implementation, watch this video.
Project Highlights
Our survey team had a dramatically different experience in different neighborhoods of Watsonville. In the downtown area, it was easy to collect survey responses. People invited our team in for dinner and called their family members to come take a survey and receive a gift card. This area of town is dense and walkable, and people are out on the street at all times of day. It seems to be an area with strong community ties. Our team had a very different experience in a neighborhood farther from downtown. People were less welcoming and did not open their doors in many cases. It was much harder to collect survey responses. There are many factors that could contribute to these differences, but one that stuck out to our team was the urban design of the neighborhoods. The dense, walkable neighborhood encourages more walking trips, which allows for more community interaction. The neighborhood farther from downtown consists of more modern single family homes and has fewer walkable destinations. There are fewer people out on the street, and fewer opportunities for people to get to know each other and build trust. In future projects it may be beneficial to focus efforts in neighborhoods that have stronger community ties and more trust. We can't prove that this is related to urban design but it would be an interesting hypothesis to explore further.

Our team pivoted our outreach strategy due to the COVID pandemic. Our original plan was to host in-person events where we collected survey responses. We adapted that strategy because of concerns about in-person gatherings and the City of Watsonville's decision to cancel all in-person events, and instead focused our efforts on door-to-door canvassing. This strategy was successful in meeting our goal of 200 survey responses and allowed us to reach a higher percentage of Spanish-speaking households. We also shared the survey link on social media and via partner organizations, and found that the majority of surveys that came in through digital outreach were done in English. The majority of surveys done through door-to-door outreach were done in Spanish, which allowed for data that is more representative of the community. 51% of survey respondents speak Spanish as their primary language, and another 6% selected English and Spanish, bringing us to 57% of responses from Spanish speakers.
Lessons Learned 
We believe it would be advantageous to add a question asking people's concern about climate change at the end of the survey, in order to consider their responses in relation to their level of concern.

We found that a majority of people are currently dependent on cars for meeting their transportation needs, and a majority also have little or no awareness about the clean mobility options we presented in the survey.

Residents already have major car-related expenses to manage, which coupled with lack of awareness of other clean transportation options and the barriers that exist to trying something new, will likely keep people stuck in cars, unless there are significant public awareness campaigns and financial support to make a change.
Funding Details
Voucher Total: $50,000
Resource Contributions: 
A number of partners including Community Bridges assisted in circulating the surveys and outreach materials.

The City of Watsonville used communication channels with residents and businesses to distribute outreach materials, surveys, and relevant assessment information. They helped review and provide comments on the survey and engagement materials and we will present the final report to the Watsonville City Council.
By the Numbers
Community Engagement Activities
200+ Survey responses collected
3-4 Tabling events 
Estimated Quantifiable Benefits
Direct Jobs: 1
Indirect Jobs: 1
Induced Jobs: 1
---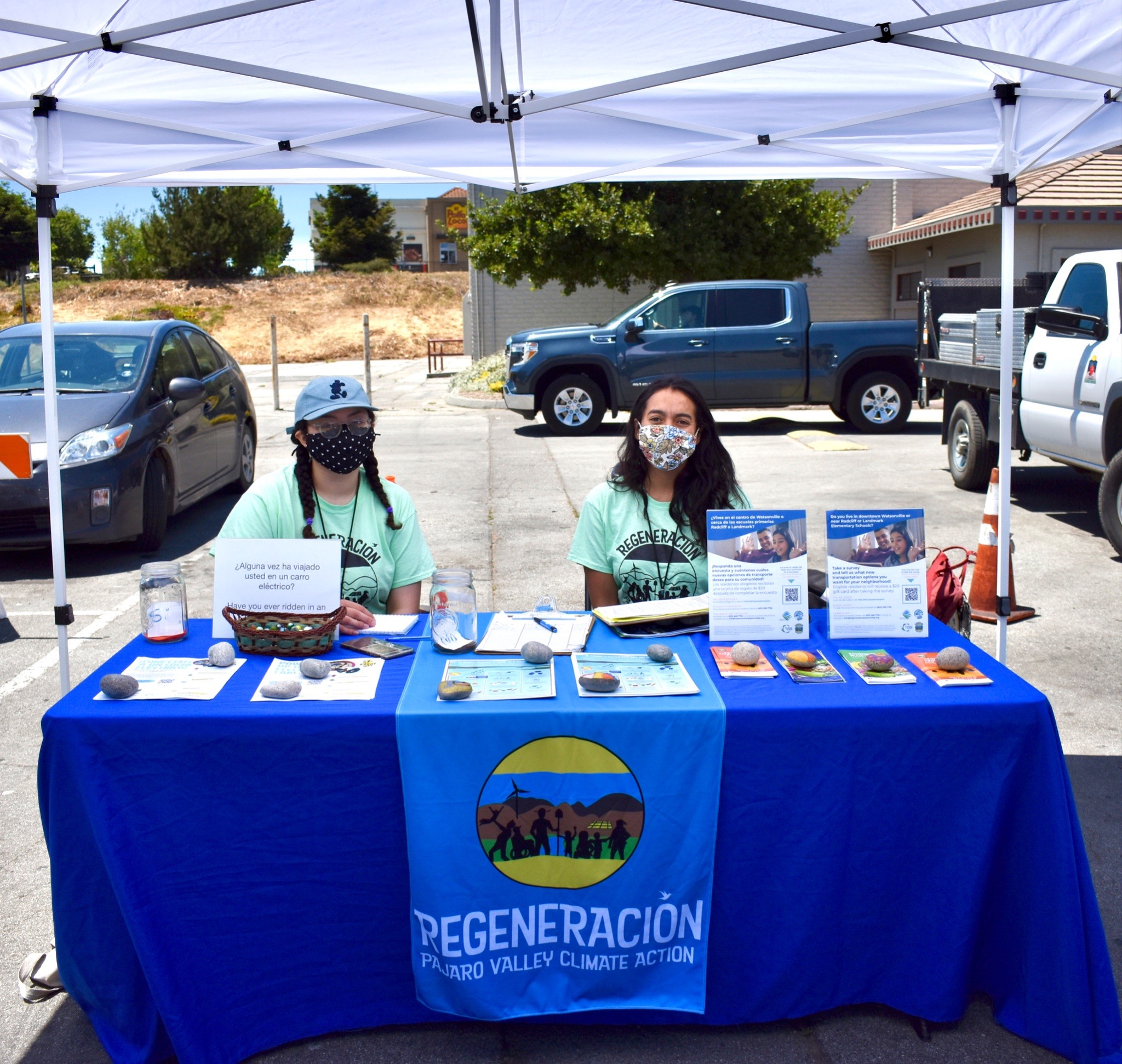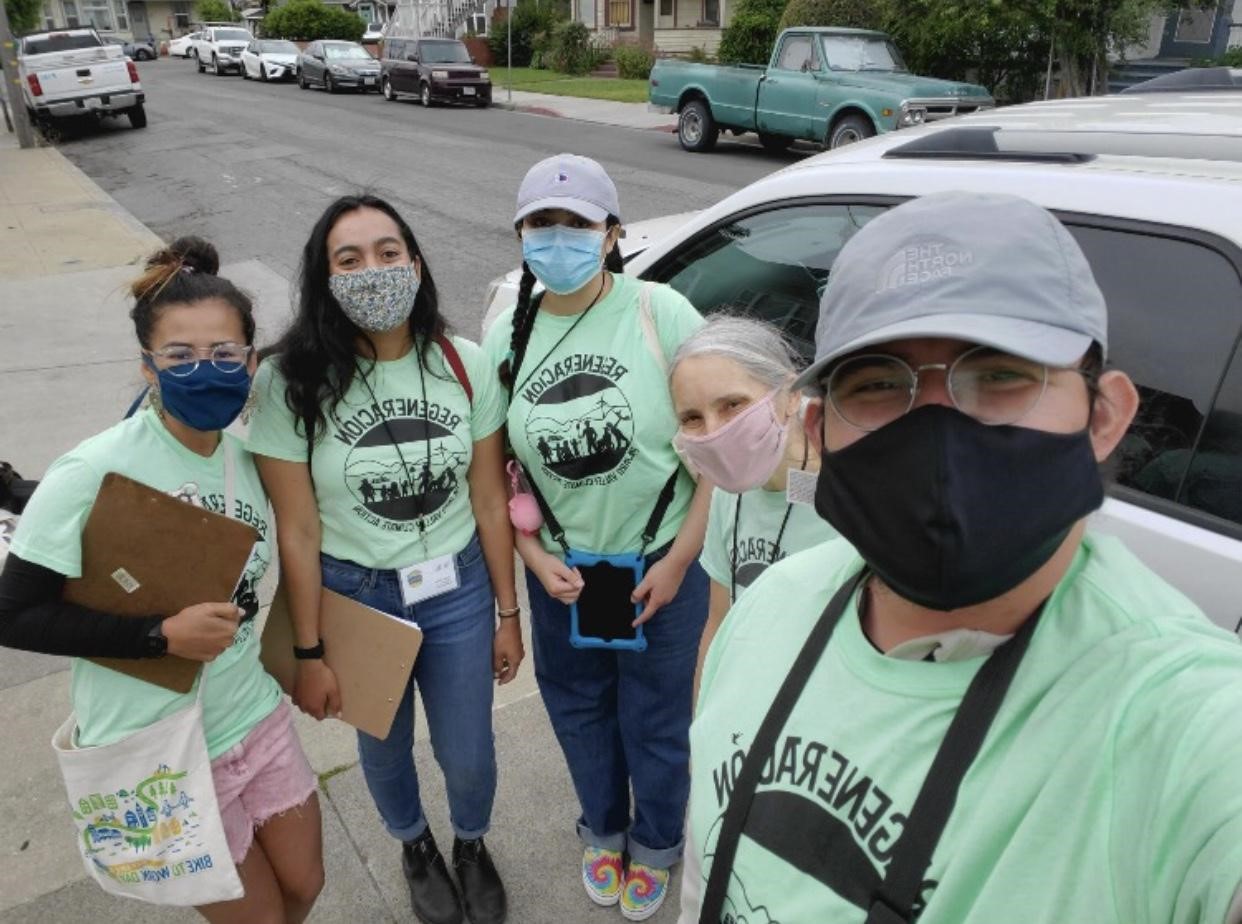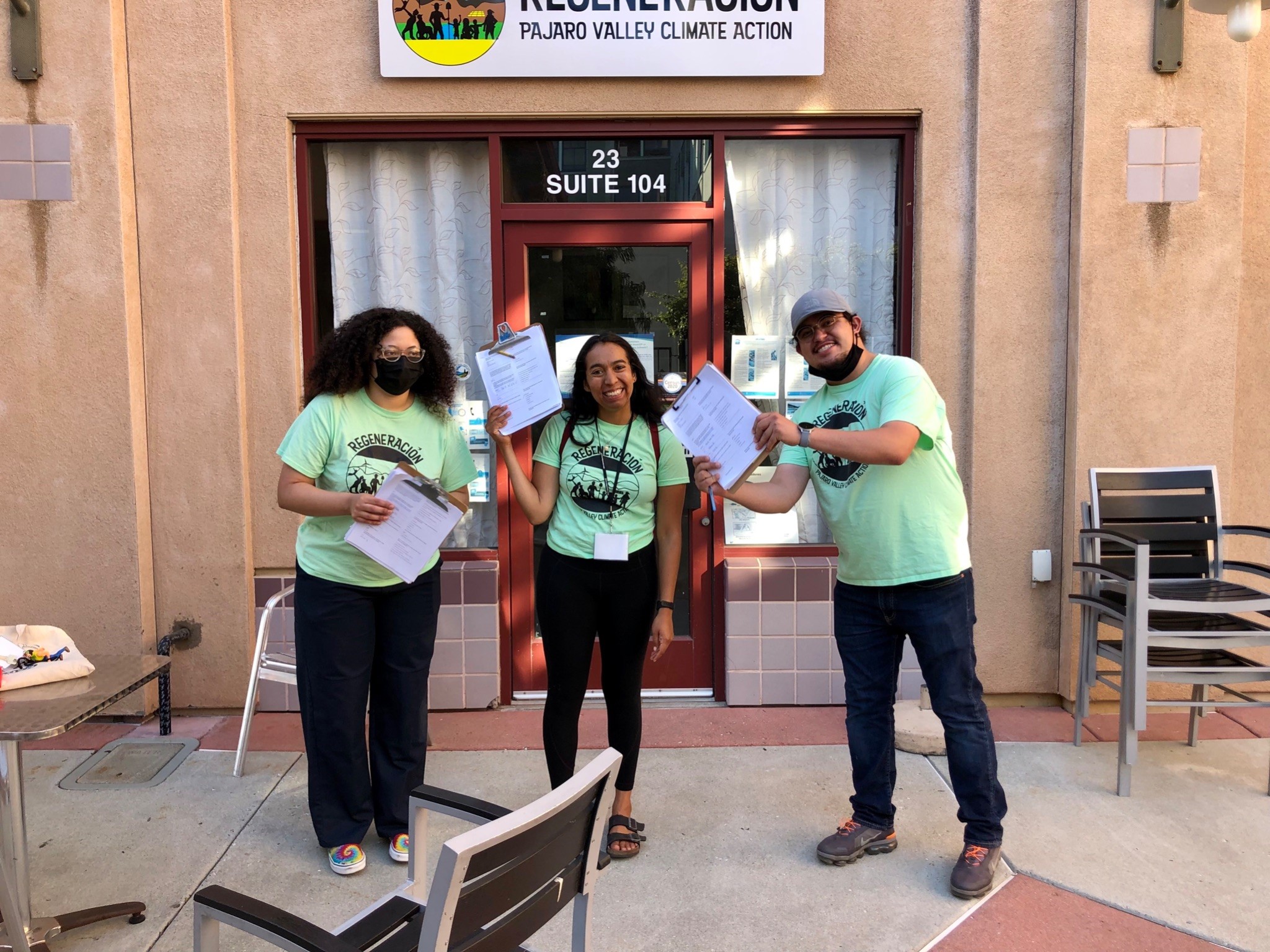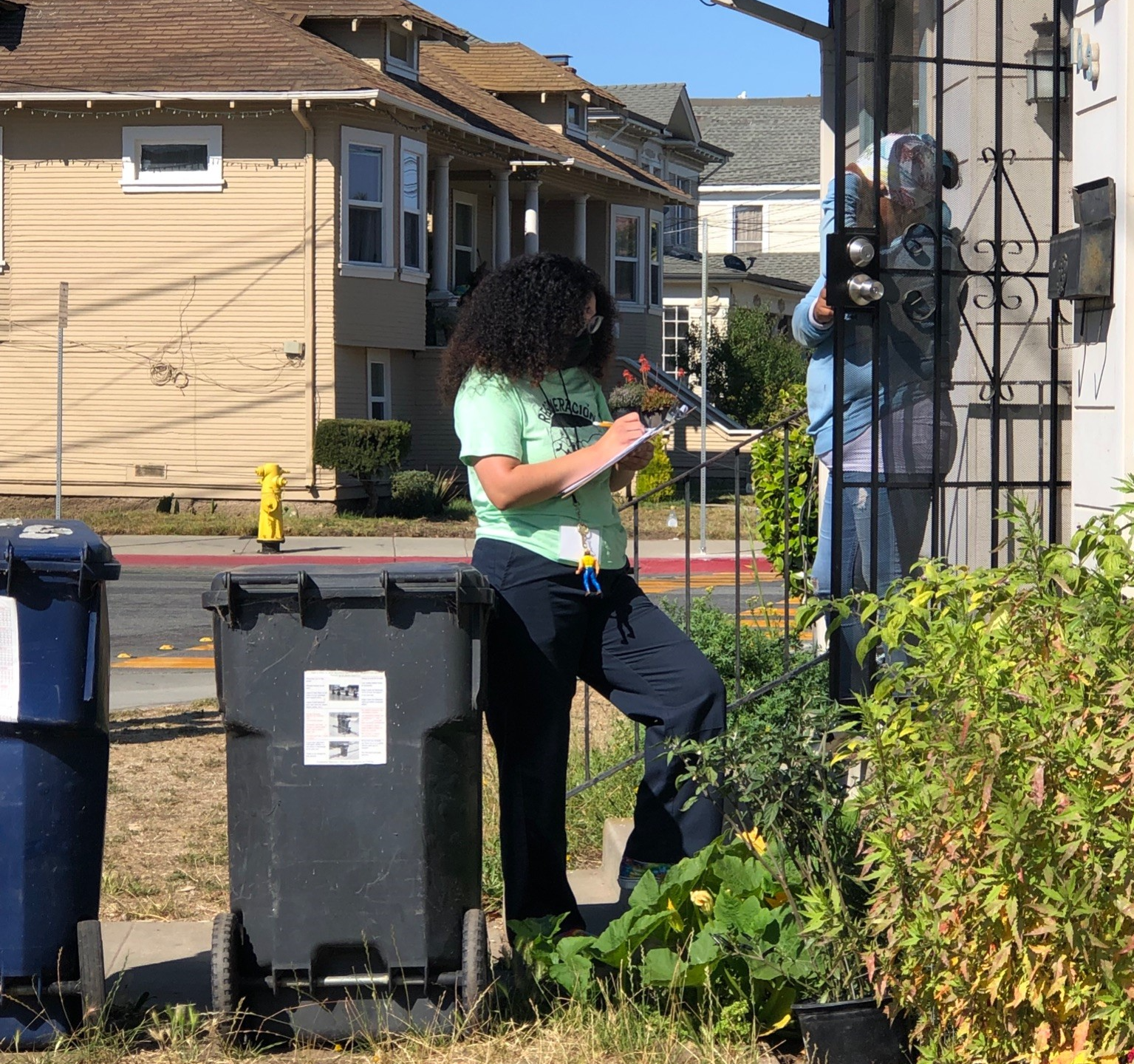 ---
Community Details
The project focused on 2 census tracts within the City of Watsonville, downtown Watsonville and Rodriguez Street. The community is mainly Latinx, with a largely young, immigrant, and farmworker population that is burdened by poverty, pollution, and lack of access to higher education. Both census tracts are majority Latinx with a high percentile of poverty, barriers to housing, education, and pollution from nearby agricultural fields. Historically, Watsonville's economy has been fueled by cultivation of the Pájaro Valley's rich and fertile soil that is the basis of a thriving agricultural industry. Farm laborers, however, have rarely benefited and instead face low-paying, backbreaking jobs and seasonal work. Seasonal low-paid migrant workers have limited opportunities for financial advancement and face many barriers, including language, scheduling availability, childcare and (ironically) transportation to participate in the transportation and community planning processes.
Community Benefits
The needs assessment addresses the potential need for transit- and carpool-dependent residents to find other affordable, accessible, and reliable mobility for a variety of regular and essential trips. The assessment may help lead to expanded clean mobility options that give residents access to affordable, healthy, and sustainable transportation such as e-scooters, bike-sharing programs, and e-bike share services for shorter in-town trips that do not require cargo-carrying capacity. Assessment data will be presented to the City of Watsonville and used to plan for future alternative transportation programs.
Outreach & Engagement Strategies
Project webpage

Bilingual posters/flyers

Social media

Mailers

In-person engagement

Door-to-door outreach

Pop-events 
Target Populations
Latinx

Immigrant

Farmworkers

Spanish speakers

Low-income
---
Partnership Structure
Voucher Recipient 
Regeneración - Pajaro Valley Climate Action works with community partners to help everyone in the Pajaro Valley respond locally to the global challenge of a changing climate. Since 2016 Social Good Fund has served as fiscal sponsor for Regeneración - Pajaro Valley Climate Action. Social Good Fund works to create and establish positive influences for individuals, communities, and the environment through fiscal sponsorship.
Project Partners
---
Contacts
Nancy Faulstich | (831) 288-7755 | Regeneración - Pajaro Valley Climate Action
Amelia Conlen | Ecology Action