LCTI: The Commercialization of POLB Off-Road Technology "C-PORT" Demonstration
Advanced Technology Demonstration and Pilot Projects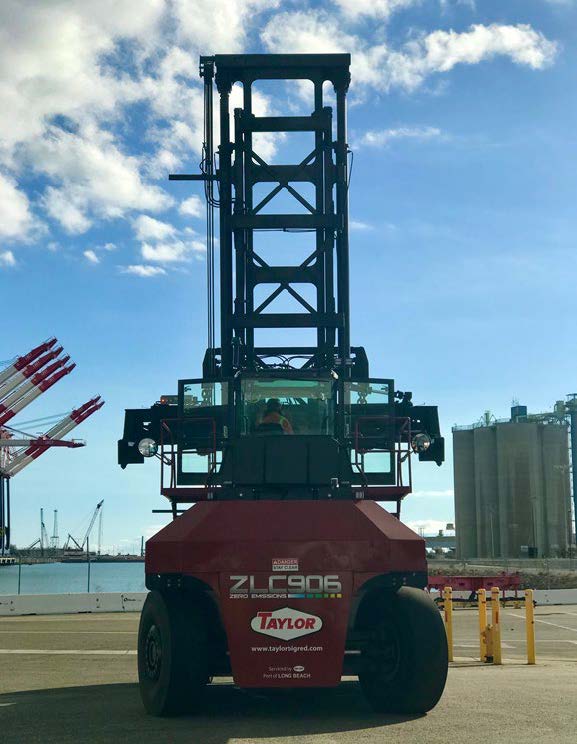 Port of Long Beach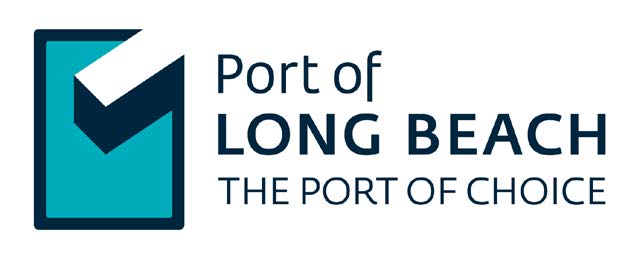 Spring 2018 – Summer 2021
Project Details:
The C-PORT Project is the first ever grant funded zero-emissions (ZE) human-operated cargo-handling equipment (CHE) demonstration at the Port of Long Beach. The C-PORT project included the deployment of three battery-electric top handlers, one battery-electric yard tractor, and all associated charging infrastructure at two terminals in the Port complex. The Port of Long Beach, in partnership with SSA Marine and Long Beach Container Terminal (LBCT), demonstrated four never-before-tested battery electric units at the Pier E and Pier J container terminals. This pilot project, funded by the 2016-2017 Off-Road Advanced Technology Demonstration Projects Program, tested the performance capability of pre-commercial ZE CHE in one of the most challenging duty cycles across two terminals. C-PORT also included important workforce development, community education and data collection and analysis aspects that ensured a variety of stakeholders were aware of, and engaged in, this important ZE transformation at the Port of Long Beach.
C-PORT's overarching goals and ultimate successes were to:
Advance the economic viability of two types of pre-commercial, ZE CHE, towards widespread commercialization and adoption in California and beyond.

Demonstrate ZE CHE under tough duty cycles in a rigorous seaport setting. 

Achieve significant greenhouse gas (GHG) and air pollutant emission reductions.

Communicate the benefits of a ZE transformation in the Port community and meaningfully benefit Disadvantaged Communities (DAC).
To these ends, the C-PORT project team pursued the following objectives:
Design, manufacture, and deploy four pre-commercial battery-electric CHE units.

Install sufficient electric charging infrastructure to support the operation of the ZE units in revenue service.

Demonstrate the proposed equipment in revenue service for at least six months and collect real-world data on equipment performance.
Grantee:
Port of Long Beach
Partners:
To complete the project, the Port organized a cohesive set of project partners, including BYD Motors; California State University, Long Beach's Center for International Trade and Transport; Green Education; the International Longshore & Warehouse Union (ILWU); Kalmar Global; Long Beach City College; Long Beach Container Terminal (LBCT); Long Beach Unified School District Cabrillo High School's Academy of Global Logistics (AG); Momentum, SSA Marine, South Coast Air Quality Management District, Taylor Machine Works International (Taylor); Transportation Power (TransPower)—later acquired by Meritor; Tetra Tech; and UCR College of Engineering's – Center for Environmental Research and Technology (CE-CERT).
Grant Amount
| | |
| --- | --- |
| CARB Contribution | $5,249,820 |
| Matching Funds | $2,532,266.74 |
| Project Total | $7,782,086.74 |
---
Vehicles/Equipment Funded
Three battery-electric top handlers, developed Taylor Machine Works and BYD:
One top handler was deployed at Pier E and two top handlers were deployed at Pier J

931 kWh lithium iron phosphate (LiFePO4) battery pack

One 200 kW BYD charging station per top handler

Top handler was deployed at Pier E and two top handlers were deployed at Pier J
One battery-electric yard truck, developed by Kalmar Global and TransPower:
Deployed at Pier E

154 kWh LiFePO4  battery pack

70 kW charging station
---
Lessons Learned
The end-users enjoy operating electric equipment due to reduced noise, friction, fumes and emissions.

Demonstration projects are often complex and technical; building strong working relationships and transparent communication chains with and between project partners and stakeholders was critical to the project's success.

Coordination between OEMs offering pre-commercialized equipment sand the end user on equipment specifications and duty cycles is essential to ensuring the equipment can do the work required.

Keeping the design of the equipment as close as possible to traditional diesel units will ensure operator ease and acceptability of new CHE.

Planners should account for long lead times on early infrastructure deployments when developing the overall project schedule. Creative solutions may be employed, such as redesigning the location or equipment itself to account for engineering safety requirements.

Engaging the local community, DAC, workforce and educational institutions is important and ensures their participation in the ZE transition.
---
Status Updates
Yard tractor placed in service at LBCT Q3 2019

Top handlers placed in service at SSA and LBCT Q1 2020

Demonstration completed Q3 2021

Project close-out occurred August 10, 2021
---