Indoor Air Pollution from Cooking
Cooking can contaminate the indoor air with harmful pollutants, but range hoods can effectively remove them.
People use a variety of heat sources to cook food, including gas, wood, and electricity. Each of these heat sources can create indoor air pollution during cooking. Natural gas stoves can release carbon monoxide, formaldehyde and other harmful pollutants into the air, which can be toxic to people and pets. Using a wood stove or fireplace to cook can result in high levels of indoor air pollution from wood smoke.
Cooking can also generate unhealthy air pollutants from heating oil, fat and other food ingredients, especially at high temperatures. Self-cleaning ovens, whether gas or electric, can create high levels of pollutants as food waste is burned away. Exposure to these can cause or worsen a wide range of health problems such as nose and throat irritation, headaches, fatigue and nausea. Young children, people with asthma and people with heart or lung disease are especially vulnerable to the harmful effects of indoor air pollution.
Studies show that air can be unhealthy to breathe when people cook in kitchens with poor ventilation. The best way to ventilate your kitchen is to use a properly-installed, high efficiency range hood over your stove. A high efficiency range hood has a high cubic feet per minute (cfm) rating and a low sones (noise) rating. If you have a gas stove, a qualified technician should inspect it every year for gas leaks and carbon monoxide.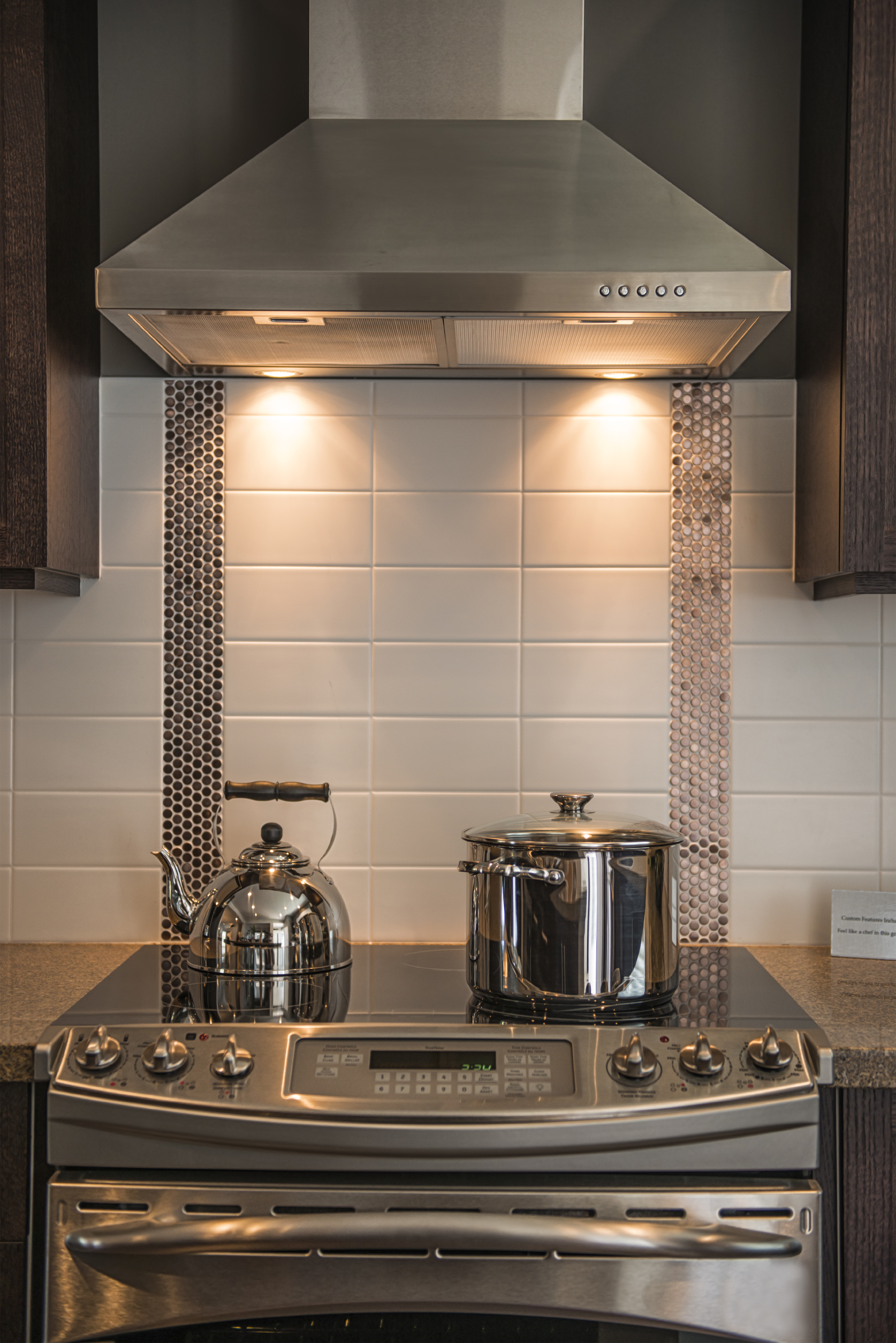 Ways to improve ventilation in your kitchen
If you have a range hood:
Check to make sure it vents to the outdoors.
Use it while cooking or using your stove
Cook on the back burners, if possible, because the range hood exhausts this area more effectively. 
If you don't have a range hood:
Use a wall or ceiling exhaust fan while cooking.
Open windows and/or exterior doors to improve air flow through the kitchen.
The following provides information about the types of pollutants that can be emitted during cooking and their potential health impacts. You can also learn ways to improve the air quality in your home.
Bibliography
Provided below is a bibliography of journal articles on the subject of indoor air pollution from cooking. Some may require purchase from the journal or may be found through a college or university library. Some articles are open access, meaning everyone has free access to the article online, such as through Google Scholar.