CARB to award seven luminaries with California's premier air quality award
2022 Haagen-Smit Clean Air Awards recognize outstanding air quality achievements in environmental justice, environmental health research, international leadership, policy, and science and technology
SACRAMENTO – On June 22,the California Air Resources Board (CARB) will honor recipients of the 2022 Haagen-Smit Clean Air Awards, California's premier award annually recognizing individuals who have made transformative contributions toward improving air quality or addressing climate change.
The award is named after Dr. Arie Haagen-Smit, CARB's first chairperson, who helped lead the way in leveraging scientific foundations for the establishment of health protective air quality policies and standards – not only in California but across the globe. Awardees, nominated by the public, embody Dr. Haagen-Smit's legacy with work that has substantial and lasting impacts in the fields of air pollution and climate change – whether by advancing science and technology itself or by leading environmental policy goals and achievements.
"This award honors individuals who have stepped up to the challenge and have made significant contributions to reduce air pollution and fight climate change, putting us on a path toward a zero-emissions future," said CARB Chair Liane Randolph. "The diversity of backgrounds of our honorees – from scientists and public health experts to communicators and advocates – demonstrate the importance of collaboration and innovation for reaching our clean air goals in California and beyond."
---
2022 Clean Air Leadership Talks
Following CARB's regular board meeting on Thursday, June 22, CARB is set to host the Clean Air Leadership Talks. The seven recipients will provide an overview of their career achievements.
When: 1:30 – 3:30 PM, Thursday, June 22
Where: Byron Sher Auditorium, CalEPA Headquarters, 1001 I St., Sacramento, CA 95814. The talks also will be livestreamed and available for viewing later on CARB's YouTube channel, and accessible from the Haagen-Smit Award Recipients webpage.
---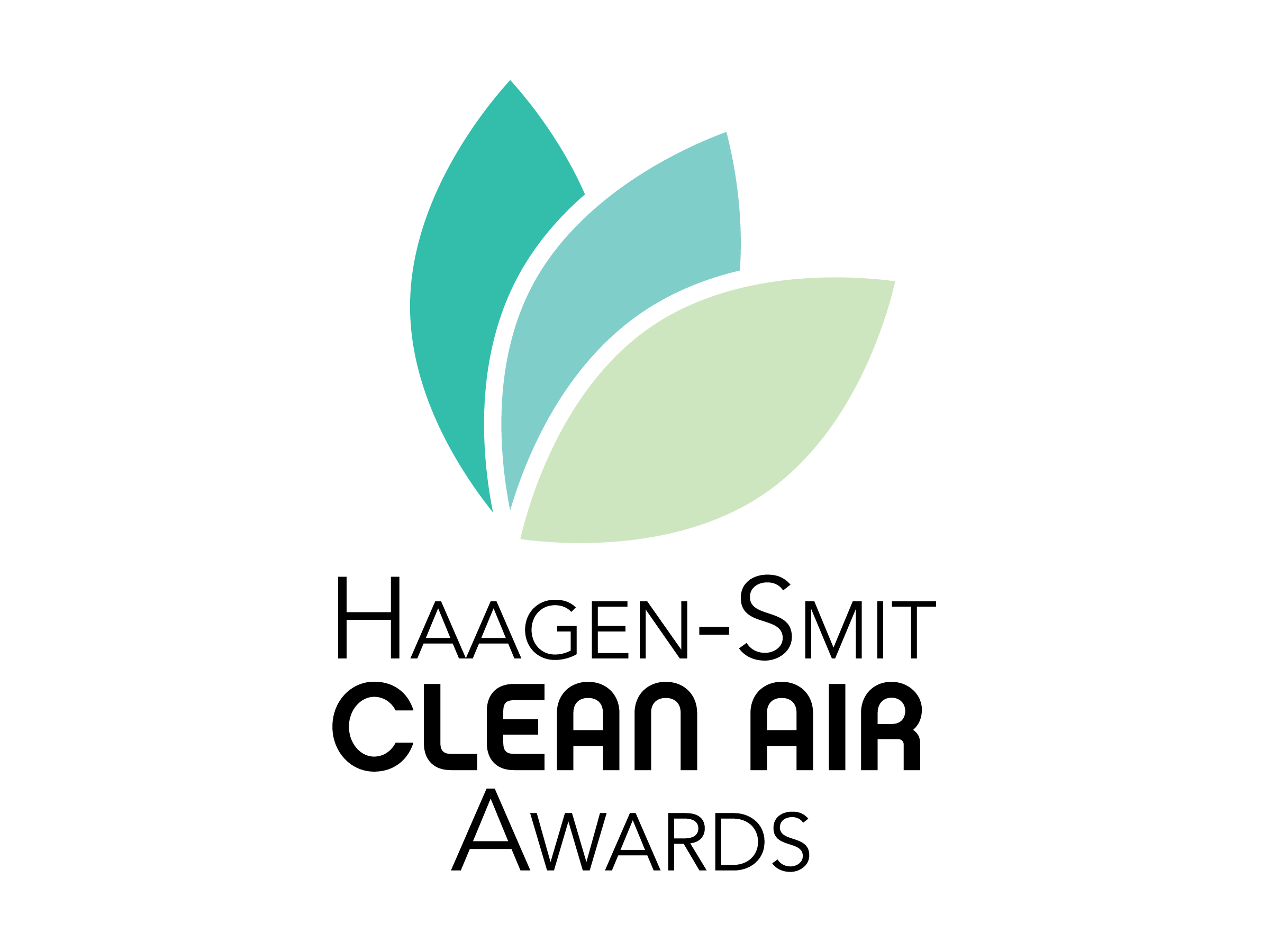 ---
2022 Award Recipients
Policy: Dr. Albritton left a lasting mark on both research and decision-making about air quality and climate. He spent nearly 40 years as a scientist and public servant and was head of the U.S. National Oceanic and Atmospheric Administration's Aeronomy Laboratory from 1986 until his retirement in 2006. Dr. Albritton led numerous collaborative research initiatives, with scientific work that spanned the Earth's atmosphere from "top to bottom." Dr. Albritton was also renowned as one of the most effective communicators of science and climate change of our time and played critical key roles in bridging the gap between research and policy. Sadly, Dr. Albritton passed away very shortly before the Haagen-Smit Award could be conferred. Additional information: Remembering Dan Albritton – Tributes from NOAA's Chemical Science Laboratory
International Leadership: Dr. Gargava has been a tireless and groundbreaking leader of air quality in India and other Asian countries, as a scientist and highly effective public servant. He rapidly rose through the ranks of India's Central Pollution Control Board, the apex regulatory air quality agency in India, ultimately reaching the position of Member Secretary in 2018. He helped spearhead and revise India's National Air Quality Standards, crucially worked on the development of India's National Air Quality Index and played a pivotal role in supporting the implementation of India's Clean Air Program. With these accomplishments, plus an impressive bibliography of publications, Dr. Gargava is a true and highly accomplished visionary in the field of air quality.
Science and Technology: Dr. Goldstein has been a professor at the University of California, Berkeley, for just over 25 years, establishing himself as one of the world's preeminent atmospheric chemists, as well as a global leader who has had a lifelong commitment to providing accurate and insightful data on important air quality and climate change problems. Initially interested in biogenic emissions from trees, he broadened his work to include vehicular, urban, agricultural and wildfire emissions, and indoor air pollution. Professor Goldstein has addressed some of the most complex and perplexing questions in atmospheric science and has led the development of state-of-the-science instruments for sampling and analyzing air. In addition to outstanding and groundbreaking research, Professor Goldstein has also provided key guidance to policymakers addressing air quality and climate change.
Policy: As a clean air advocate, Mr. Magavern has dedicated over 20 years to effecting change in clean air, via California legislation, regulations and advocacy. Anchored in the never-wavering principle that every Californian deserves to breathe clean air, Mr. Magavern was instrumental in the passing of Assembly Bill 1550 (Gomez, 2016) and Senate Bill 535 (De León, 2012), which substantially benefit communities most impacted by pollution. He also has a tested track record of supporting and improving diesel emission reduction legislation and regulations, including California Senate Bill 210 (Leyva, 2019) that will result in significant reductions of diesel and criteria pollutant emissions from heavy-duty vehicles. Overall he has made countless and highly respected contributions to environmental justice and environmental policies.
Environmental Justice: Dr. Prasad has been a pioneer in the development of the environmental justice (EJ) movement, being among the first to call attention to clean air inequities. His efforts helped initiate the very first EJ program at the California Environmental Protection Agency (CalEPA) and lay the foundation for today's continuing EJ progress. His work helped drive the development of CalEnviroScreen, a groundbreaking tool that is leading the way forward on evaluating cumulative impacts at the neighborhood level. Dr. Prasad has advocated to direct investment of greenhouse gas reduction funds to communities most burdened by pollution; he worked tirelessly to get this innovative concept passed into law as Senate Bill 535 (De León, 2012). Dr. Prasad has also worked internationally, sharing his expertise with clean air advocates and programs in India.
Environmental Health Research: Professor Samet's long and distinguished career has been on the cutting edge of research and decision-making for nearly half a century, with extensive and steady landmark contributions to the understanding of the health impacts of both outdoor and indoor air pollution. His long list of transformative scientific contributions includes one of the earliest time-series studies of air pollution and illness and helping to pioneer the use of United States national-level Medicare data for studies of air pollution and mortality. Professor Samet also developed and led crucial changes to the methods for synthesizing and integrating health evidence for many specific pollutants, helping to provide a widely utilized framework for providing research evidence for air quality control decisions.
Environmental Justice: Ms. Shepard is Co-Founder and Executive Director of WE ACT for Environmental Justice, based in New York, and has a long history of organizing and engaging community-based campaigns to address environmental health disparities, with a focus on communities of color. She is known as one of the pioneers of the environmental justice movement who has successfully combined grassroots organizing, advocacy, and community-based participatory research to become a national leader on environmental justice issues. Ms. Shepard has served in leadership roles for a multitude of local, state and federal-level advisory and decision-making organizations, including the White House Environmental Justice Advisory Council, the Executive Committee of the National Black Environmental Justice Network, plus the Boards of the Columbia Mailman School of Public Health and the New York City Environmental Justice Advisory.
About the Haagen-Smit Clean Air Awards
The prestigious Haagen-Smit Awards are given annually to those who have made outstanding contributions in the fields of clean air, climate change, technology and related policies. Considered to be California's premier air quality award, it is named for CARB's first chairman, the late Dr. Arie Haagen-Smit — best known for linking the smog in Southern California to automobiles. The award recognizes those who have followed in his footsteps in pursuit of clean air. The Haagen-Smit Clean Air Awards have been presented since 2001. Winners have ranged from research scientists to educators to public agency administrators.
CARB's mission is to promote and protect public health, welfare, and ecological resources through effective reduction of air pollutants while recognizing and considering effects on the economy. CARB is the lead agency for climate change programs and oversees all air pollution control efforts in California to attain and maintain health-based air quality standards.