CARB Freight Days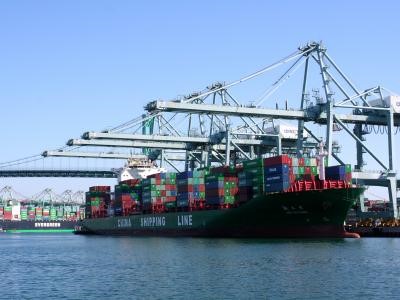 The California Air Resources Board (CARB) invites you to participate in the Transportation and Toxics Division's (TTD) Freight Days. Come join staff to discuss TTD's Freight programs and regulations and share your input and concerns to help inform future programs and regulation development.
Meeting Information
The event will be split into two evening sessions and cover facility types that may affect you and your community. These include seaports, warehouses, railyards, airports and border crossings. TTD's Freight Days are an opportunity to share with CARB staff your concerns, experiences, and suggestions for how CARB's Freight related efforts can benefit all Californians.
Our Keynote Speaker for this event is Chanell Fletcher, CARB's Deputy Executive Officer of Environmental Justice.  
The Freight Days are scheduled to be held:
June 8, 2021 at 5:00 – 7:00pm; and June 10, 2021 at 5:00-7:00pm
Zoom Meeting Links:
June 8, 2021:Join Meeting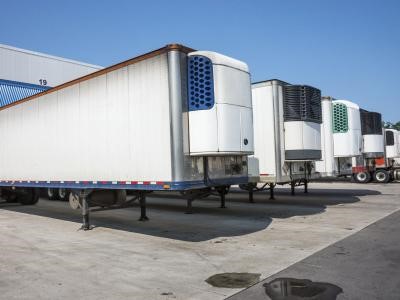 June 10, 2021: Join Meeting
(214) 765-0479
(888) 278-0296 (US Toll Free)
Conference Code: 900977
Spanish Conference Call Info:
(866) 803-2146
Participant Code: 1083550
Meeting Details:
On Tuesday, June 8, 2021, we will discuss three facility types: Seaports, Railyards and Border Crossings. On Thursday, June 10, 2021, we will discuss two facility types: Warehouses and Airports and discuss the CARB Freight Regulatory and CEQA process. Each topic will begin with a short presentation from staff, followed by an open floor discussion where we invite you to share your input and ask questions about each topic. The keynote address will occur during the June 8 session.
Visit CARB's Freight & Goods Movement | California Air Resources Board for more information.
Additional Resources
CARB Freight Days Agenda

Day 1: June 8, 2021
     5:00-7:00pm
     5:00pm Welcome and Keynote Speaker: Chanell Fletcher
     5:25pm Seaports
     6:10pm Railyards
     6:35pm Border Crossings
Day 2: June 10, 2021
     5:00-7:00pm
     5:00pm Welcome and Recap Day One
     5:15pm Warehouses
     6:00pm Airports
     6:25pm CARB Freight Regulation Projects and Process
---
Días de carga de CARB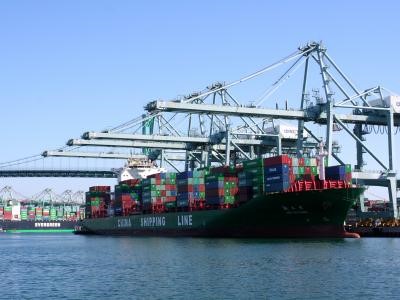 La Junta de recursos del aire de California (CARB) lo invita a participar en los Días de carga de la División de Transporte y Tóxicos (TTD por sus siglas en ingles). Únase al personal para discutir los programas y regulaciones de transporte de TTD y comparta sus comentarios e inquietudes para ayudar a informar el desarrollo de programas y regulaciones futuras.
Información de la reunión
El evento se dividirá en dos sesiones nocturnas y cubrirá los tipos de instalaciones que pueden afectarlo a usted y a su comunidad. Estos incluyen puertos marítimos, almacenes, ferrocarriles, aeropuertos y cruces fronterizos. Los Días de carga de TTD son una oportunidad para compartir con el personal de CARB sus inquietudes, experiencias, y sugerencias sobre cómo los esfuerzos de CARB relacionados con la carga pueden beneficiar a todos los Californianos.
Nuestra oradora principal para este evento es Chanell Fletcher, Directora Ejecutiva Adjunta de Justicia Ambiental de CARB.
Los Días de carga están programados para realizarse:
8 de junio de 2021 de 5:00 a 7:00pm; y 10 de junio de 2021 de 5:00 a 7:00pm
Enlaces para las reuniones de Zoom:
8 de junio de 2021:Unirse a la reunión
10 de junio de 2021: Unirse a la reunión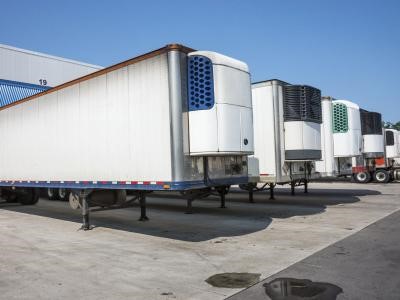 (214) 765-0479
(888) 278-0296 (llamada gratuita en EE.UU.)
Código de conferencia: 900977
Información de la conferencia telefónica en español:
(866) 803-2146
Código de participante: 1083550
Detalles de la reunión:
El martes 8 de junio de 2021, discutiremos tres tipos de instalaciones: puertos marítimos, ferrocarriles y cruces fronterizos. El jueves 10 de junio de 2021, discutiremos dos tipos de instalaciones: almacenes y aeropuertos y discutiremos el proceso de regulación de carga CARB y CEQA. Cada tema comenzará con una breve presentación del personal, seguida de una discusión abierta donde lo invitamos a compartir sus comentarios y hacer preguntas sobre cada tema. El discurso de apertura tendrá lugar durante la sesión del 8 de junio.
Visite el sitio web de Movimiento de carga y mercancía de CARB | Junta de Recursos del Aire de California para obtener más información.
Agenda de los días de carga de CARB

Día 1: 8 de junio de 2021
     5:00-7:00pm
     5:00pm Bienvenida y oradora principal: Chanell Fletcher
     5:25pm Puertos marítimos
     6:10pm Ferrocarriles
     6:35pm Cruces fronterizos
Día 2: 10 de junio de 2021
     5:00-7:00pm
     5:00pm Bienvenida y resumen del primer día
     5:15pm Almacenes
     6:00pm Aeropuertos
     6:25pm Procesos y proyectos de regulación de carga de CARB