CoolCalifornia Small Business Awards Accepting Applications Now
CARB to recognize environmental stewardship and sustainable business practices
SACRAMENTO - The California Air Resources Board (CARB) is accepting applications now through December 4 for its eighth CoolCalifornia Small Business Awards Program. The program recognizes small businesses that integrate environmental stewardship and sustainability into their business practices.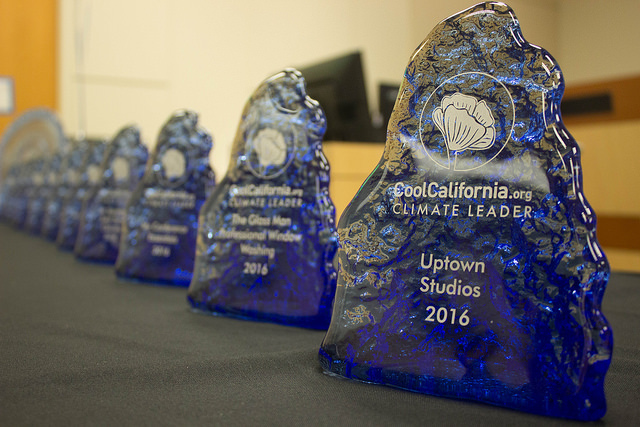 To be eligible to compete for a CoolCalifornia Small Business Award small businesses must demonstrate climate leadership by reducing energy use, conserving water, recycling/reusing materials, and minimizing greenhouse gas emissions from their business operations.

"We are proud to recognize small businesses in California for their innovative efforts to help cut air pollution in their communities. They have played a key role in the efforts to protect public health, a mission CARB has been committed to for 50 years," said Mary D. Nichols, CARB Chair. "The CoolCalifornia Small Business Awards Program provides an opportunity to honor the actions of small businesses that are showing how they can also save money with energy efficient choices, while reducing their environmental impacts and greenhouse gas emissions."

Small businesses that meet the requirements to compete for an award can apply online between September 11 and December 4, 2017. CARB will recognize the winners at a public ceremony in Sacramento in March or April 2018, and will be profiled on both the CoolCalifornia.org website and in a statewide press release.

Awards will be given to small businesses in two categories:
CoolCalifornia Small Business of the Year Award: Awarded to small businesses that have taken significant actions to reduce their climate impacts, demonstrated measurable greenhouse gas reductions and documented benefits from the actions they have taken (e.g., cost savings, return on investment, greenhouse gas emission reductions, etc.) by using tools such as the CoolCalifornia small business carbon calculator.
CoolCalifornia Climate Leader Award: Awarded to small businesses that were proactive in reducing their environmental impacts and can describe in detail the specific actions taken to reduce their greenhouse gas emissions.

Last year CARB recognized 13 small businesses that took a variety of actions to save money while reducing their environmental impacts and greenhouse gas emissions. These included installing light emitting diode (LED) lights, solar panels and energy efficient equipment; replacing landscape with drought tolerant plants; purchasing wind power generated electricity; composting food waste and plant material; using recycled/reused/repurposed products; digitizing paperwork and reports; and starting or enhancing recycling and water conservation programs.

See last year's winners.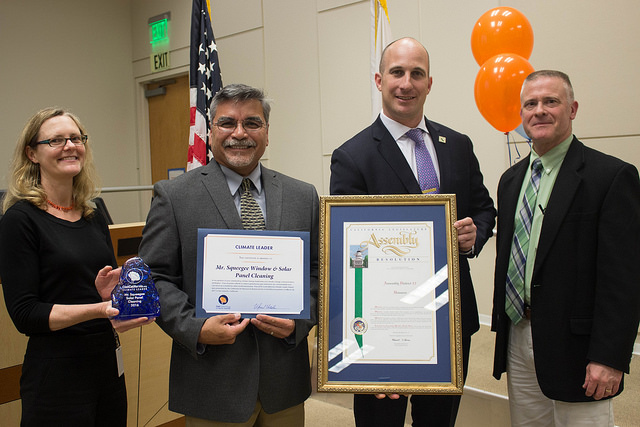 CARB is the lead agency in California for cleaning up the air and fighting climate change to attain and maintain health-based air quality standards. Its mission is to promote and protect public health, welfare, and ecological resources through the effective reduction of air and climate pollutants while recognizing and considering effects on the economy.