Contact
Community Air Protection Program
Compliance with air pollution rules and regulations is essential to realizing the intended public health and air quality benefits of those measures.  One approach agencies use to ensure compliance is responding to air pollution complaints submitted by the public.  
Responsibility for controlling air pollution in California is shared among the U.S. Environmental Protection Agency (EPA), the California Air Resources Board (CARB), and local air districts. Many complaint systems will forward submissions to the appropriate agency.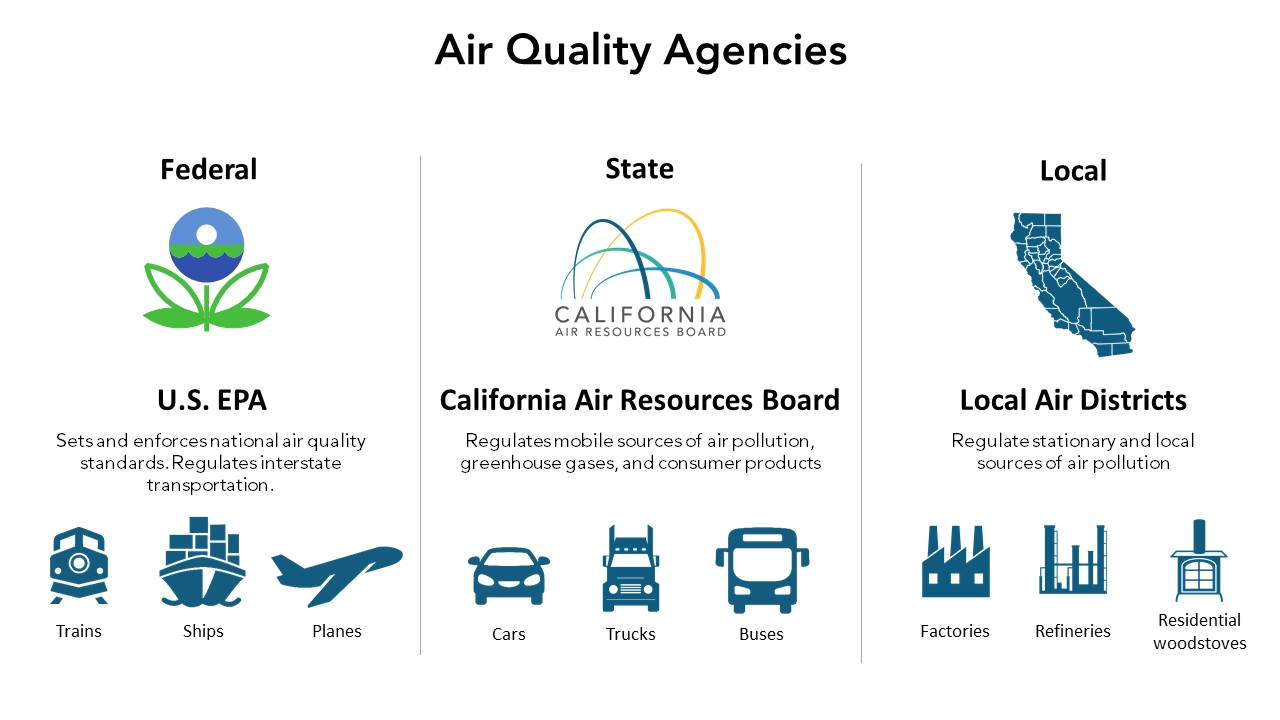 ---
CARB provides resources to report an idling bus or vehicle at or near a school, an idling commercial vehicle, a smoking or idling locomotive at a rail yard, a smoking vehicle, or any other air pollution complaint.  CARB's Complaint Program conducts special investigations of air pollution complaints from all over the state of California, monitors CARB's complaint hotline and informs air districts of possible violations of district rules and assists in conducting selected complaint investigations.
---
Air District Air Pollution Complaints
To report air pollution violations to the local air district, see the appropriate air district complaint webpage provided below.  If you are unsure which air district the violation occurred within, use this air district look up tool to identify the appropriate contact. If the applicable air district is not included on the list below, you can report a violation by contacting them directly.  Contact information for all of the air districts can be found here.
Direct Links to Air District Complaint Systems
---
The California Environmental Protection agency maintains this system for the public to report problems regarding air and water pollution, as well as pesticide, toxic material, and solid waste concerns.
---
Use this link to report a possible violation of environmental laws and regulations. Information you submit will be forwarded to Environmental Protection Agency environmental enforcement personnel or to the appropriate regulatory authority.
---