Community Air Quality Portal
While California's air quality as a whole continues to improve, not all communities have experienced the same benefits. In an effort to improve air quality throughout the state, communities, local air districts, and CARB are working together to implement air quality monitoring on a finer spatial scale. Increased interest in air quality information along with rapid innovations in air monitoring technologies are paving the way for a new future of air quality monitoring.
AQview: Community Air Quality Viewer
The California Air Resources Board will be launching a new air quality viewer called AQview, which will focus on displaying air quality data collected in AB 617 communities. While community data are the focus for AQview, we will provide air quality data from many existing sources to create a single, central hub for viewing the current air quality across the state.
AQview is currently under construction and is scheduled to launch in phases. Bookmark this page to keep up-to-date with releases.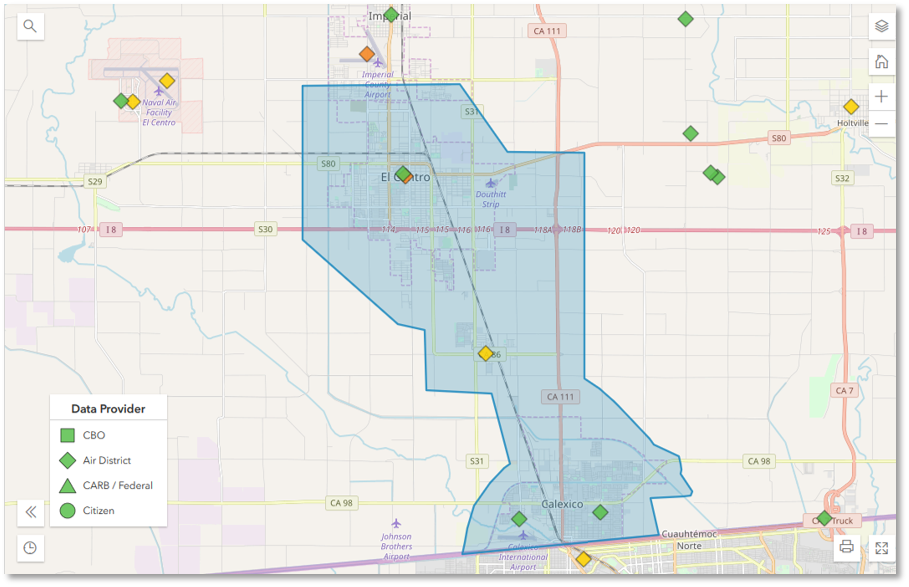 ​Please contact us at aqview@arb.ca.gov with any questions or concerns regarding the upcoming community air quality viewer.