Background
As of January 1, 2020, the California Air Resources Board's (CARB) Truck and Bus Regulation (Regulation) will be enforced through a new automatic process. Legislation passed in 2017, requires that the California Department of Motor Vehicles (DMV) check that vehicles are compliant with, or exempt from, the Regulation. If a vehicle is not compliant with the rule, DMV can no longer register that vehicle. The new DMV compliance verification process will better enforce the regulation and level the playing field for businesses throughout California.

If a vehicle is not compliant with the rule, DMV will no longer register that vehicle, starting January 1, 2020.



DMV Compliance Verification FAQ

Regulation Program Page ►

Regulation Basics
The Regulation applies to nearly all diesel-fueled trucks, buses, and school buses with a gross vehicle weight rating (GVWR) greater than 14,000 pounds. If your vehicle is exempt from another heavy-duty diesel regulation (ex: solid waste collection vehicles, drayage trucks and cargo-handling equipment), it is likely subject to the Truck and Bus Regulation.

The rule is based off the year of your current engine(s). Your older vehicle will need to be replaced or repowered with a 2010 or newer engine following the schedule below, unless it is exempt from the Regulation. Engine model years are typically one year behind your vehicle model year. There are also filter requirements for larger vehicles.

You will need to retire or repower your 2009 or older engine based on the compliance schedule below. There are two schedules, one for lighter trucks and buses and one for heavier trucks and buses. Look on your vehicle to determine the GVWR. See the compliance schedule below for details.

Note: Engines are manufactured separately from the vehicle chassis and typically are one year older than the vehicle model year (VMY). The Regulation regulates the engine model year (EMY) but DMV registration will be denied based on VMY, with the assumption that VMY is one year newer than the EMY. If the EMY is not one year older than the VMY, extra steps may be necessary to avoid early registration denial.

TruckStop Regulation Page ►
Regulation Program Homepage ►
Check Engine Compliance ►


Flexibilty Options
Currently, there are limited options available and all options require reporting in TRUCRS. If a vehicle does not qualify for these options, the vehicle must be retired or replaced based on the engine model year compliance schedule.

Low-Use Exemption:
Low-use vehicles are vehicles that travel less than 1,000 miles per year, including vehicles that are not operated (even if they have a non-op registration). A vehicle that travels more than 1,000 miles annually can use the low-use vehicle exemption as long as it operates less than 1,000 miles within California each year. The low-use option allows the vehicle to be exempt from PM filter and engine replacement requirements. Annual odometer reporting in TRUCRS is required to demonstrate compliance with this option. Third party records must be kept and provided upon request to obtain and maintain this exemption.



Low-use Exemption Fact Sheet

NOx Exempt Area Flexibility Option:
Beginning January 1, 2020, vehicles can remain under the NOx Exempt Area option and avoid vehicle replacement or they can be upgraded based on the Engine Model Year Compliance Schedule to operate statewide. Annual reporting in TRUCRS is required to demonstrate compliance with this option. There are limited circumstances under which a PM filter can be newly installed on a vehicle and be considered to meet the final requirements of the regulation if they operate solely in NOx Exempt Areas. Eligibility must first be determined.



NOx Exemption Area Fact Sheet


Extensions
If a vehicle is not compliant, the vehicle owner may be able to pay the registration fee to receive a 90-day Temporary Operating Permit (TOP) from DMV. The 90-day period starts on the day the current vehicle registration expires. While the vehicle owner can drive during this period, the vehicle is still not compliant with CARB's Truck & Bus Regulation and could still be cited. The TOP is not a compliance extension; CARB considers a TOP permit the final opportunity to either demonstrate or achieve compliance with the Truck & Bus Regulation.

The Truck and Bus Regulation is California law. CARB's staff, management, executive officers, and board members are all bound by the requirements of the regulation and do not have the authority to offer any additional extensions or exceptions not already provided for in the law.


Selling Non-Compliant Vehicles
If you plan to sell a non-compliant vehicle subject to the regulation, you must provide a specific disclosure statement in writing to the buyer on the bill of sale, sales contract addendum, or invoice regarding the Truck & Bus Regulation. The rules do not cover selling a non-compliant vehicle out-of-state.

Disclosure Statement ►

Funding Options
The Truck Loan Assistance Program helps small business owners affected by the Truck & Bus Regulation to secure financing for upgrading their fleets with newer trucks. To be eligible, borrowers must have 100 or fewer employees, $10 million or less in annual revenue (averaged over three years), their primary economic effect in California, and 10 or fewer heavy-duty vehicles subject to the Truck & Bus Regulation. Other financial incentives are also available for the replacement of vehicles that have more than one year remaining before their compliance deadline.

Financial Assistance ►

Excluded Vehicles
Some vehicles will be difficult for the DMV to identify as compliant with the Regulation. CARB has developed the Excluded Diesel Vehicle Reporting (EDVR) System as a tool to assist vehicle owners who have had (or will have) their DMV vehicle registration denied inadvertently.

Special reporting may be required for vehicles converted from diesel to other fuels such as gasoline or dedicated natural gas, snow removal vehicles, personal use motor homes or recreational vehicles and personal use pickups (14,001-19,500 lbs. GVWR). In addition, while the model year of the vehicle may not meet the DMV Truck and Bus Regulation compliance verification requirement, the vehicle's EMY may meet the regulatory requirements. Therefore, the engine may be compliant and you will need to provide additional information to CARB.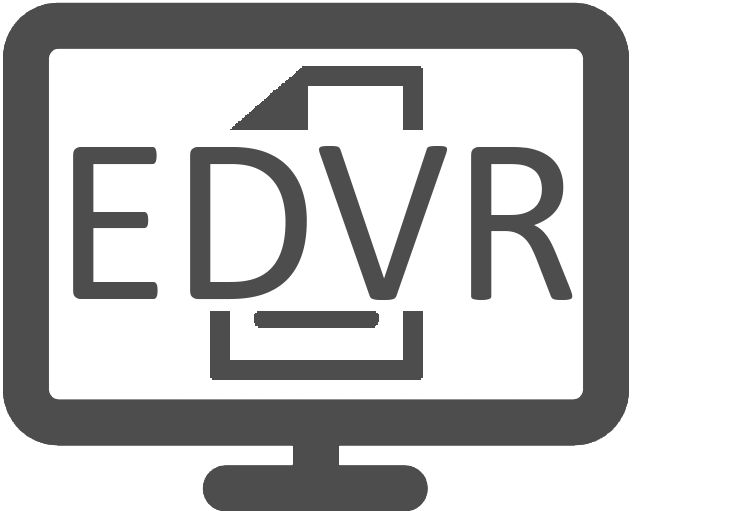 Excluded Diesel Vehicle Reporting (EDVR)►
Submitting documentation that is complete, legible, and accurate at least a month before your registration due date is the best way to avoid the need to pay a fee to DMV for a temporary registration permit. Submitting documentation that is incomplete, illegible, and/or inaccurate will result in this form being rejected. 13 CCR § 2025(z) states: "Any person…who knowingly submits any false statement or representation in any application, report, statement, or other document filed, maintained, or used for the purposes of compliance with this regulation may be subject to civil or criminal penalties under sections 39674, 39675, 42400, 42400.1, 42400.2, 42402.2, and 43016, of the Health and Safety Code.
Regulation Timeline